PJ Tucker gets his wish… and so do the Bucks!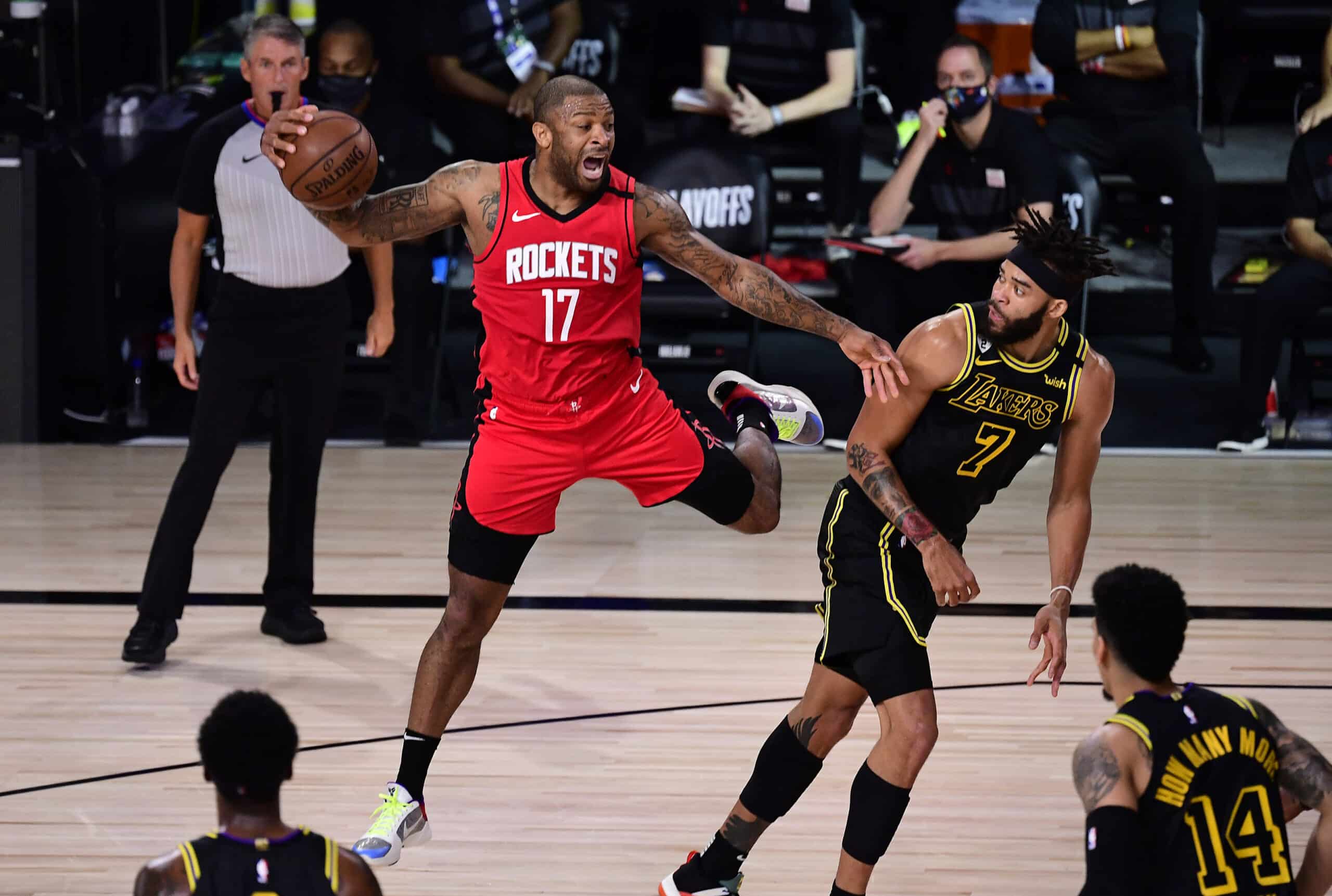 PJ Tucker gets his wish and so do the Bucks!
PJ Tucker gets his wish and so do the Bucks! This may be a weird thing to say but this may be true. PJ Tucker is finally out of Houston as the team traded him to Milwaukee.
Here is the trade breakdown:
The Rockets are trading player's PJ Tucker, Rodions Kurucs, and a 2022 first-round pick to Milwaukee for DJ Augustin, DJ Wilson, and a 2023 unprotected first-round pick.
Also, in an unrelated note. The Bucks did ship Torrey Craig to the Phoenix Suns. Why? My guesses to clear up some space and cap for the incoming players. Also, Phoenix did not have give to up a player nor a single dime. Great bonus for them.
What does this mean for the Bucks?
We all know that they spent the lottery on Giannis because they are trying to make a solid push in the playoffs. Meaning, actually more than a round or two. Their hopes are to make it deep in there and make it to the NBA Finals.
What does PJ Tucker have to do with this? Tucker brings exceptional defensive skills, something the Bucks need behinds Giannis. Plus, he brings playoff experience and knowing the tough situations. That is all his years with Houston.
Look the Bucks have Giannis, Portis, Holiday, and Middleton. Two out of four players, which are their good players, can play defense. They need another lockdown one that is a good player; I believe they found that in Tucker, Tucker can bring his veteran experience and implement that on the Buck's roster.
I really do believe that this team can make it to the playoffs, deep into the playoffs. Especially with extra defensive help; which was brought forth by Tucker. The team is great on the offensive side, now they need the defensive side.
Get to know more about our content and our shop!
Check out the NBA Finals Recap of Game 6, the game that made the Lakers champions! You need to read the article to fully understand what happened, what went wrong, and so much more! https://courtsideheat.com/full-recap-of-the-lakers-nba-finals-victory/
If you would like to visit our store on Mercari then click here: https://www.mercari.com/u/892211489/
Find us on Social Media!
Check out CourtSideHeat's social media and different platforms:
(Instagram) @courtsideheatnba
(Twitter) @courtsideheat
(Facebook)@courtsideheat
(Parler) @CourtSideHeat
(Rumble) @CourtSideHeat
(RetailMeNot) @CourtSideHeat
(YouTube) @CourtSideHeat
Also, go to courtsideheat.com/ where you can read unique daily basketball content, shop at the store for sick basketball stuff, and awesome reviews of historical basketball games. CourtSideHeat dedicates time to make sure you get the best basketball content possible.