TAKE HIM OUT: Robert Sarver wanted to end Vince Carter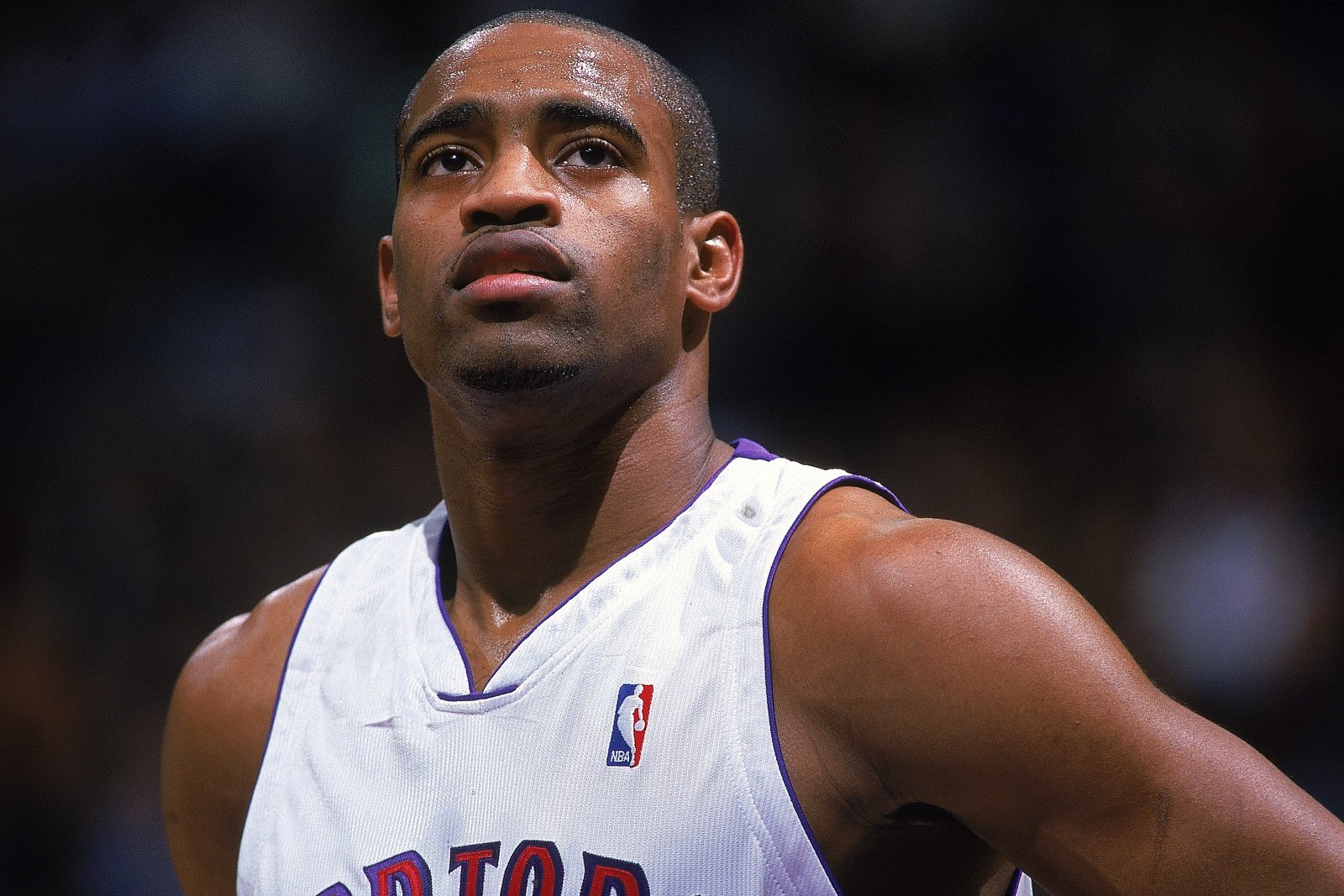 TAKE HIM OUT: Robert Sarver wanted to end Vince Carter
TAKE HIM OUT: Robert Sarver wanted to end Vince Carter! With everything that has came out through the ESPN article, David Bodzin, and other people coming forward and defending him. We now have someone else who has suffered from the wrath of Sarver. Carter, who was a Phoenix Sun briefly in his career, detailed a moment that raises some eye brows.
But it wasn't when he was playing for the Suns, it was actually against him. Remember when he was able to go to the Mavericks on a three-year deal? Well, if you didn't now you do. The reason why that fact is important is due to the fact that he was catching wind in his first season that it led to Sarver wanting to put that fire out.
"As a player coming back, after I played there, he walked into the locker room — from what I was told from two teammates that are reliable and [I] trust in what they say — that he wasn't happy with me playing well coming back into Phoenix," Carter said on ESPN on Thursday in an interview with Malika Andrews.
"And we were winning the game and he wanted them to take me out. Put me on the ground. 'Don't let him have fun in our building.' Because he felt like I was trying to show him and the team up."
Wait, repeat that!
Yes, you read those two quotes correctly. Allegedly Sarver wanted to put out Carter by taking him, if that story is true then my goodness that is pure insaneness. This came from two teammates, that he once knew from Phoenix, that gave him this type of information. If this is correct from what they said then it makes Sarver's case even crazier and even more disappointing. But, the one thing we need to ask ourselves is this: Is this information correct by what the two teammates said? Secondly, what was the context of the conversation when Sarver said this? Lastly, was he joking or serious?
Either way, until we learn those details, that is pretty crazy that someone was targeting Carter.
The ultimate revenge
Carter exploded of 8/13 from the field for 21 points; that led his team to a 23-point win.
So, even though Sarver allegedly wanted to take him out; he was a no-go as Carter and the Mavericks took the game and embarrassed them with a blowout.
Find us on Social Media!
Check out CourtSideHeat's social media and different platforms:
(Instagram) @courtsideheatnba
(Twitter) @courtsideheat
(Facebook)@courtsideheat
(Parler) @CourtSideHeat
(Rumble) @CourtSideHeat
(RetailMeNot) @CourtSideHeat
(YouTube) @CourtSideHeat
Click here right now to know why Kobe Byrant is the greatest upset in NBA History, the answer will shock you! Click here: https://courtsideheat.com/kobe-bryant-the-greatest-upset-in-nba-history/