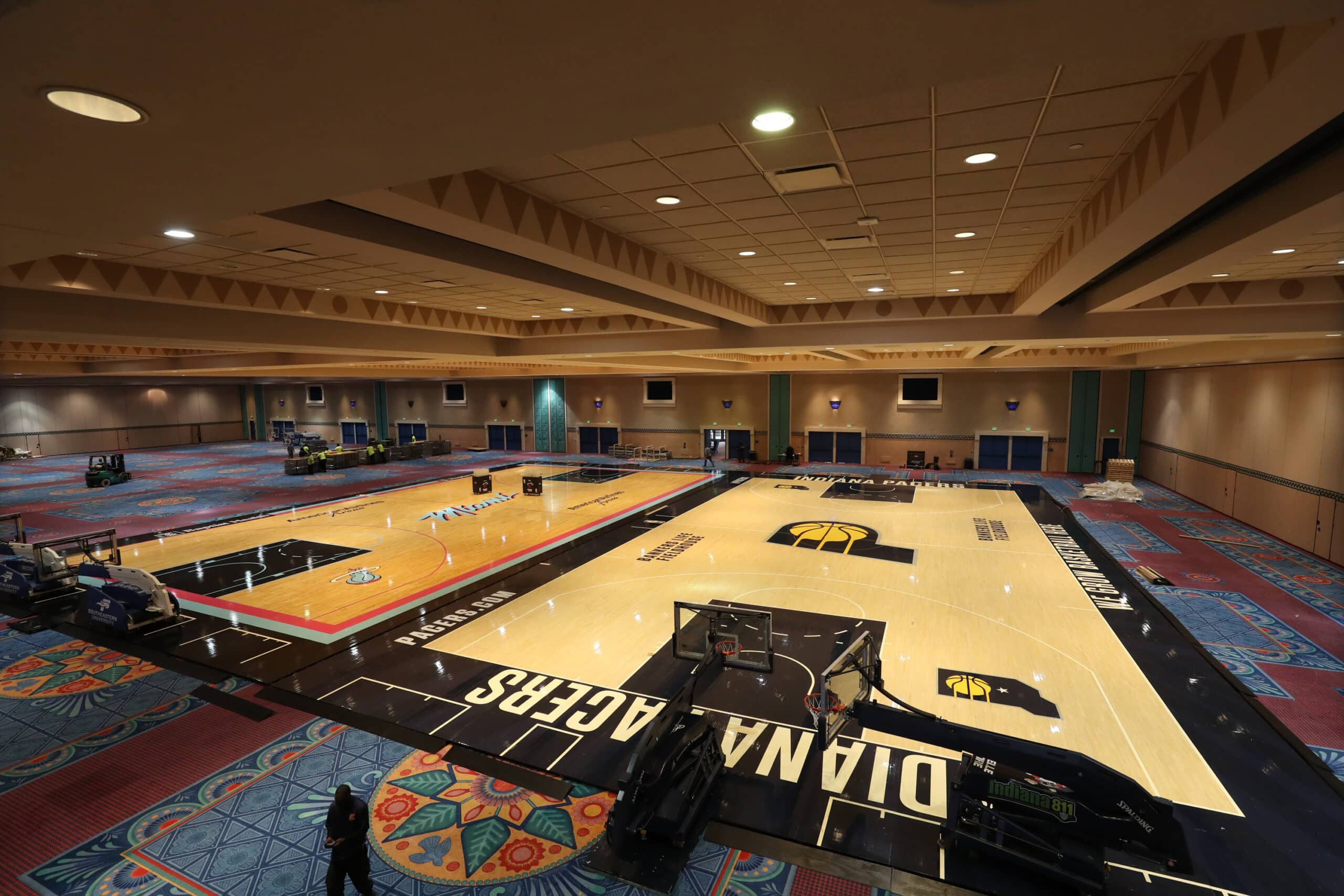 The NBA's "New Normal!"
The NBA's "New Normal!" With our first scrimmage game yesterday, it was great to finally see a game played since four months ago. The NBA is back again, the wait is over as we have scrimmages till the 30th.
The NBA's "New Normal!" The Magic and the Clippers kicked off the first of four scrimmages that were held yesterday in Orlando. But the only downfall to having an unusual area is this:
"It was really quiet, so you've got to bring your own energy." Orlando's Aaron Gordon said. "You can hear everything that's being said on the floor. … It kind of has a summer league-type feel to it, and you've really got to bring your own energy."
Even though this is the "new normal," at least we are seeing basketball being played for the next four months. The Clippers did beat the Magic last night, 99-90, but this was supposed to be a training day. A day to whip every player back in the feeling of playing a whole game.
Was the league acting on their original protocols?
During the Clippers-Magic game, Doc Rivers pulled in three assistant head coaches. And, yes, they were spaced out for Social Distancing and were wearing a mask. Plus, the scorer's table had a large shield so that they didn't make contact with the court.
Now, even Doc Rivers had the problem with this. No fans means no yelling:
"Maybe I will have a better voice by the end of this," he said. "Who knows?"
Since there are no fans, Clippers head coach Doc Rivers does not need to scream over fans to get the player's attention.
Overall, how did the players do in this scrimmage?
It was weird for sure, trying to get back in the flow of things when you're sitting out for four months due to a pandemic. You could tell from the start of the game that it was going to be sloppy and uneven at times.
It appeared that everything single player was trying to get their speed, their basketball wind up. Even after months of running at local tracks and treadmills.
Clipper's Lou Williams was already tired out there on the court after a few minutes, per Doc Rivers:
"Lou was saying, 'Man, I've been running my butt off for two months, but it is nothing like the game,'" Rivers said of Williams, who led all scorers with 22 points. "You could see the first three or four minutes, everyone was tugging. They were a little tired. The wind will catch up quickly. I think the rhythm will come."
Magic's Nikola Vucevic even said he needed some time to get into rhythm with no fans:
"It was a little weird, but overall, the NBA did a great job," said Vucevic, who had 18 points and 10 rebounds. "They put a bunch of screens in the arena, making the arena dark around us so it doesn't feel empty, so there's something going on. It was pretty good for a first game but not too bad overall."
It was also noted, by Vucevic, that their bench was socially distanced. Everyone had their own seat with their names on it. The player's bench area is socially distanced by three rows.
Now, good news!
Doc Rivers was saying that once the basketball game started, it felt like a regular basketball game. Probably because everyone was drowning everything out and solely focusing on the game of basketball.
Plus, Lou Williams even felt locked in. It appears that there will need to be adjusting to the layout of how everything is, but at least we have basketball now.
I think that once the regular season begins on July 30th, then everyone will have settled down and got used to the new playing style for the next few months.
What do you guys think? Do you think players will get used to it or will this just got side-ways? Let us know in the comments below!
Get to know our shop and our content better!
Thank you for reading today's article called, "The NBA's "New Normal!"
If you want to see more articles on the NBA Restart Season than click here: https://courtsideheat.com/suns-schedule-comes-out-do-they-have-a-shot
If you want to visit our shop for the coolest, most retro items available; then click here: https://www.mercari.com/u/892211489/