Top 5 Moments of John Stockton's career so far!
Top 5 Moments of John Stockton's career so far!
Top 5 Moments of John Stockton's career so far! Even though he did not win a championship, but he was so much more than that. Stockton was so special that he didn't need a championship to define him. Stockton was leading in steals and being the greatest passer the NBA has ever seen. Wining awards and being selected to be in the All-Star. Plus, have rivalries (good ones) with the Bulls. Stockton also got to play with Karl Malone, also one of the greatest players ever in NBA History.
So, here is the question, what events and moments led up to him being a superstar? If you have never heard about him before, or want to catch up on him. Then begin to start reading, because these top five moments are the ones that define him.
Number Five: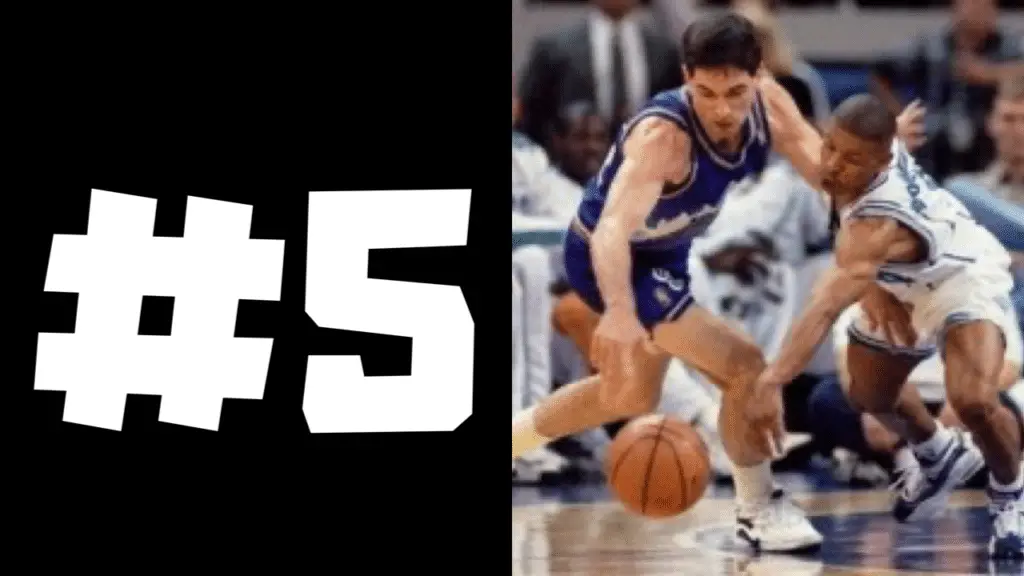 Making number five would be when John Stockton broke the All-Time Steals number to become number one. He was averaging 100 or more steals per season with the Jazz, and there was only two times when he didn't reach 100 steals per season in his career.
On February 20th, 1996. John Stockton recorded his 2,311th steal of his career versus the Celtics. Stockton broke that record previously held by Maurice Cheeks, who spent most of his playing career with Philly.
Number Four: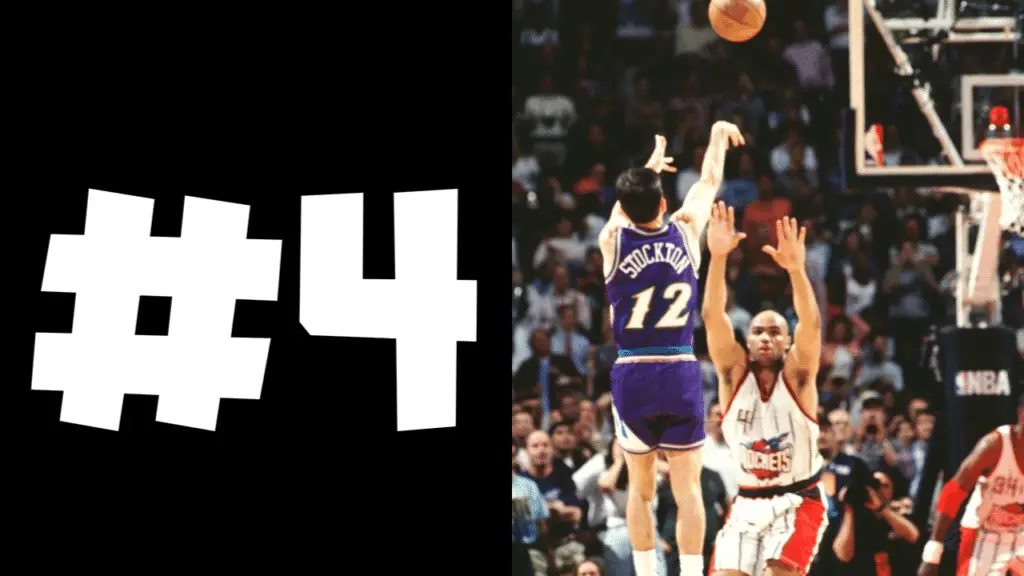 Even though Stockton never won a championship in his entire career with the Jazz, he did (however) successfully lead them to the NBA Finals. From 1996 to 1997, they were in the NBA Finals. In 1997, they prevailed against the Rockets to lead them to a rivalry that was undeniably one of the greatest we have seen.
It was the Chicago Bulls against the Utah Jazz. The Jazz and the Bulls put on an excellent showing when trying to get an edge over one another, especially the Finals. When it mattered most. They have set the bar pretty high, when in terms of making it to the Finals back-to-back years, teams have been trying to do that for over two decades.
Number Three: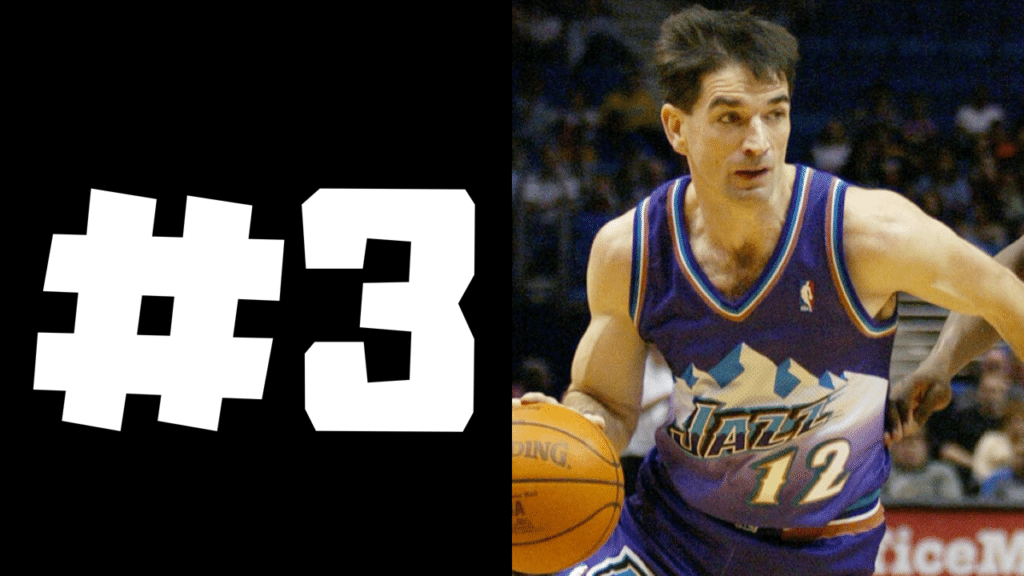 We all have heard of players getting 50 points, double-doubles, triple-doubles, etc. But this moment will always be remembered as to why Stockton was so efficient on the court, especially at rebounding.
Not only did he did do this once, twice, or three times, but he did it nine times! In his career, Stockton has recorded nine 20 points and 20 rebounds in a game. That is the craziest stat you'll ever see from a rebounder, let alone a scorer like Stockton.
He did this all in a 3 year span, from 1989 to 1991. Stockton and Magic Johnson are the only players in NBA History to do 9+ 20/20 games in that span of time. Magic Johnson has 13 20/20 games, while Stockton has 9 20/20 games. Either way still very impressive that they were able to do all that damage on the boards with that insane defense.
Because we have to remember that defense was brutal, everyone was fighting for those balls. Hand-checking, close-up defense, hitting, every tactic was used to get that rebound. So very impressive from that stat line.
Number Two: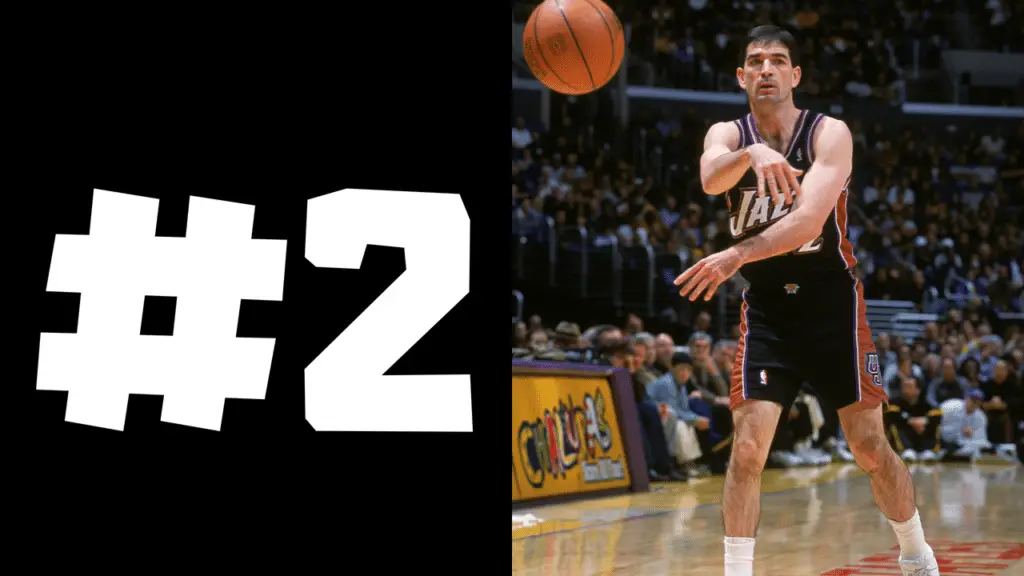 It's one thing to pass the basketball bunches of times in a game or in a season, but it's another thing when your leading all-time. Not only is John Stockton the NBA All-Time steals leader, but also the NBA All-Time assists leader too.
Assists are his thing, he is a passer first and a shooter second. Luckily, Stockton could just do everything on that team with Karl Malone. Stockton is solely a triple-threat player, he can pass, shoot, and rebound. Those are the qualifying attributes for an offensive player, for defensive he can lock a player up and get steals.
The record right now is held by Stockton, the total number in his whole career would be 9,922nd assist. That was against the Denver Nuggets, where the assist went to Karl Malone.
It was shown that Stockton is 3,700 assists from Jason Kidd breaking his record, and over 6,00 from Chris Paul breaking his record. Paul would have to get 20 or more assists a game to get to where Stockton is. So, needless to say, Stockton's record isn't being broken any time soon.
Number One: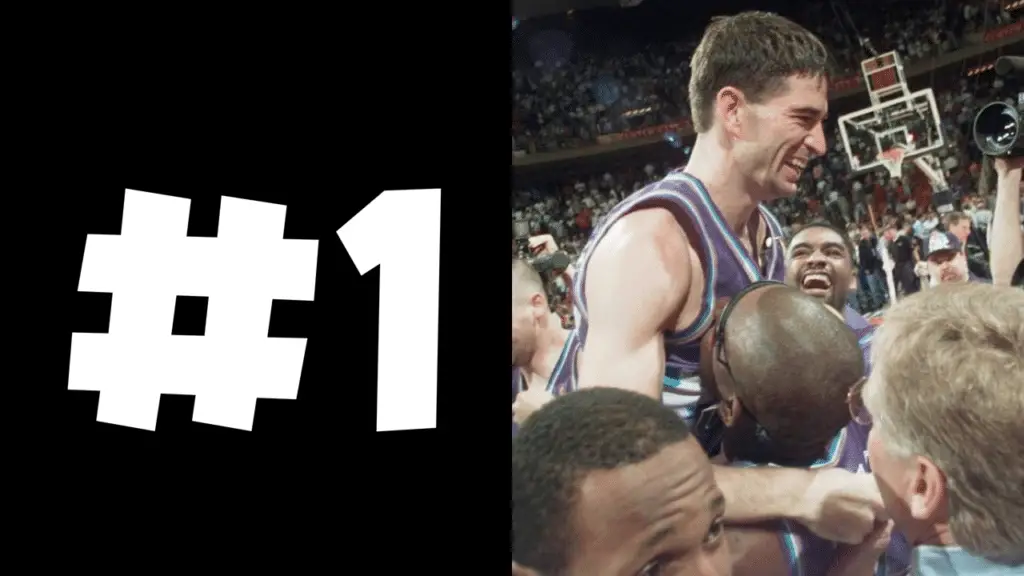 It doesn't matter how many shots of John Stockton's you have seen, or how many times it looked good. This shot by far is the only shot, new and old fan, will remember of Stockton's shooting career.
This was the deciding game for the Jazz, would they be going to the NBA Finals for the first time or will they be heading home again? It was the Jazz against Rockets in the Conference Championship Round.
With the score being tied 100 a piece and with 2.8 seconds remaining in regulation, the Jazz needed a miracle. The Jazz was hoping for something good to happen on this next inbound. Here's the final possession of the game. Bryon Russel finds Stockton on the inbound pass, with just enough room to fit the ball in to get it to Stockton within the three-point line.
Stockton got the ball, rose over Rocket's player Charles Barkley, and sink the most incredible shot ever in Jazz history to send to their first NBA Finals! Unconfined emotion was being shown by Karl Malone and John Stockton.
What made this even more heartbreaking for the Rockets would be the fact that they were leading by 10 with less than three minutes to go in the final quarter. Stockton was the one to score 11 points to rally his team back and send them to the NBA Finals.
So many people forget the fact that Stockton had done so much, along with Malone, to secure their playoffs hopes and dreams of making it to the Finals. Those last three minutes showed us something, it showed that Stockton was determined and ready to kick butt and take names at any costs to win.
Here's the video on them celebrating and winning the game:
Get to know more about our content and our shop!
Thank you for reading today's article called, "Top 5 Moments of John Stockton's career so far!"
If you want to learn more about the greatest moments in Larry Bird's career, then click here: https://courtsideheat.com/larry-birds-top-5-moments-in-his-career/
If you would like to visit our store on Mercari than click here: https://www.mercari.com/u/892211489/