Larry Bird's top 5 moments in his career!
Larry Bird's top 5 moments in his career! What comes to your mind when you think of Larry Bird? Is it all those titles he won? When he went one-on-one against Jordan or Magic? There are so many great moments in his career, but which ones would be his top 5?
These are Larry Bird's top 5 moments in his career! These top five moments are the ones you do not want to miss!
Number Five: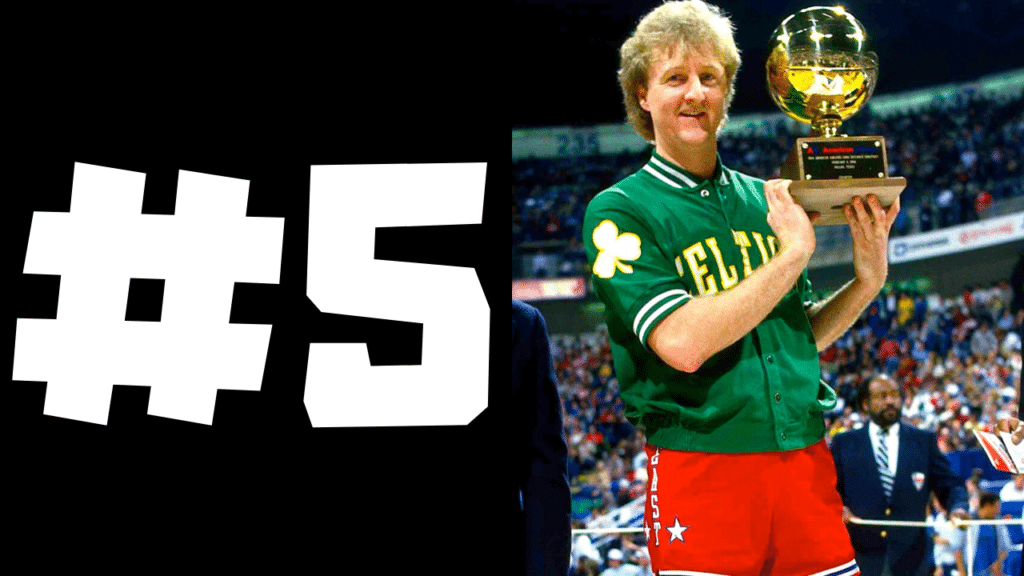 Larry Bird doing what he does best, trash-talking. Back in the 1986 three-point contest, Larry Bird did the ultimate trash-talking. Before the contest even started Bird walked back into the locker room and said this:
"I'm just trying to see who'll come in second."
We have to remember that, at the time, those were the best shooters. Those shooters just got trash-talked on by Bird. We all know who came in first, Bird, of course. The player who came in second was Craig Hodges.
Number Four: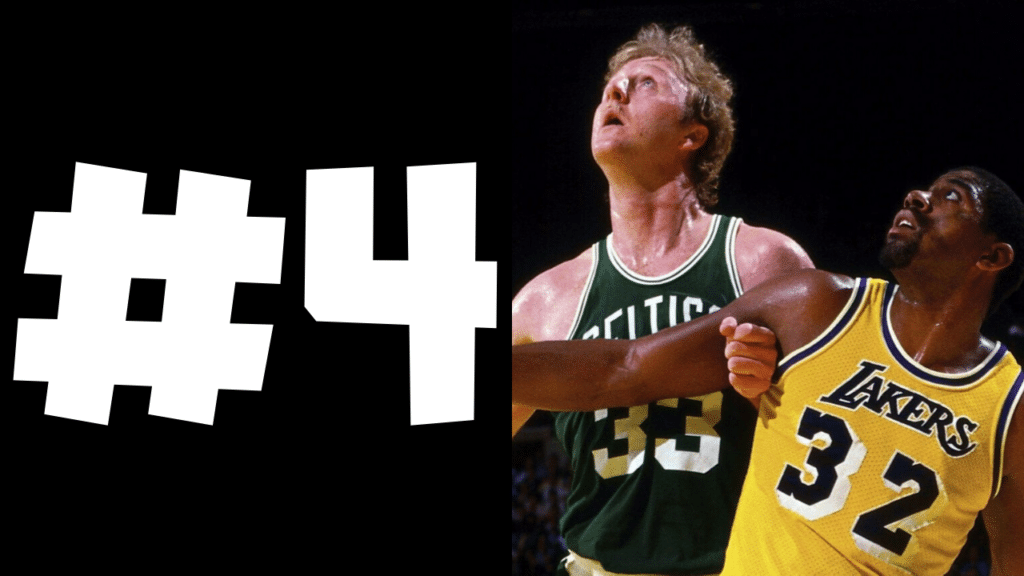 Larry Bird's middle name should have been called "in-human," why? Simply because this man doesn't feel pain nor tiredness. Unless he does a great job of not showing it.
Back in 1985, was a special, unique time. In the 1985 NBA Finals, it was game 5 between the Lakers and Celtics. Series was tied 2-2, this was the deciding game. It appeared everyone was ready, besides the air condition.
The AC was working, so the players had to go without air condition. This would make it harder for a player to play unless your Larry Bird. Bird wasn't being fazed by this.
The man scored an impressive 34 points, and 17 rebounds to go along with that. Bird got a double-double in the final game of the Finals, with no AC, to win it for his team. Final score? The Celtics won against the Lakers 121-103.
What makes this even more incredible, is the fact that this was Bird's second ring and was the first of three Final MVP Awards he earned.
Number Three: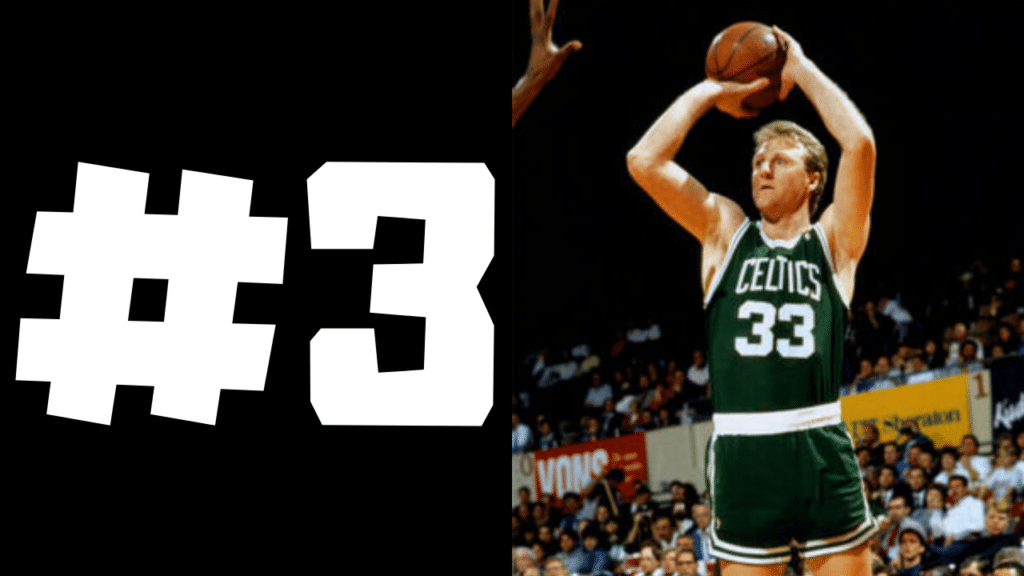 Who knew Larry bird could have feelings! Larry Bird was beating the Jazz so bad by 30 points. It was so bad, he almost achieved a quadruple-double. All he needed was one more steal, but what's the response we get? We get this:
"I already did enough damage. Why go for it if we're up by 30?"
I know Bird never liked chasing after records, especially when up by tons of points, but he could have done something even more special. That would have been everywhere, that would have been the headline after the game.
But, to be honest, I think the Jazz were happy that Bird decided not to cream them anymore.
Number Two: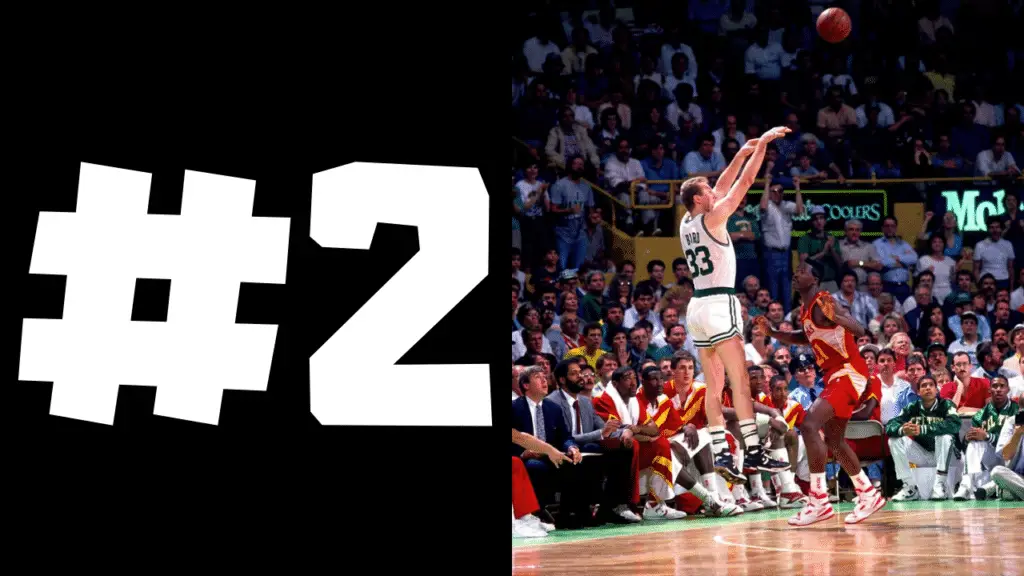 Larry Bird….. the man was probably bored. Coming in at number two is something special. How? Well, for starters Bird was shooting the ball left-handed. He is a right-handed basketball player but decided to play lefty.
And you know what? It worked. Only Bird can post up a 47 point night, known as the Left-Handed Game, against the Trail Blazers. To back up how great of a trash-talker he is, he told everyone (including the media) that he was going to play the next game left-handed.
He scored off of ten fields, while only attempting 21 shots. That is how good Bird is because this man can do anything. It doesn't matter what hand he uses, he is STILL going to be effective on the court.
Only Larry Bird could do what he did back in the '80s and '90s. Truly remarkable.
Number One: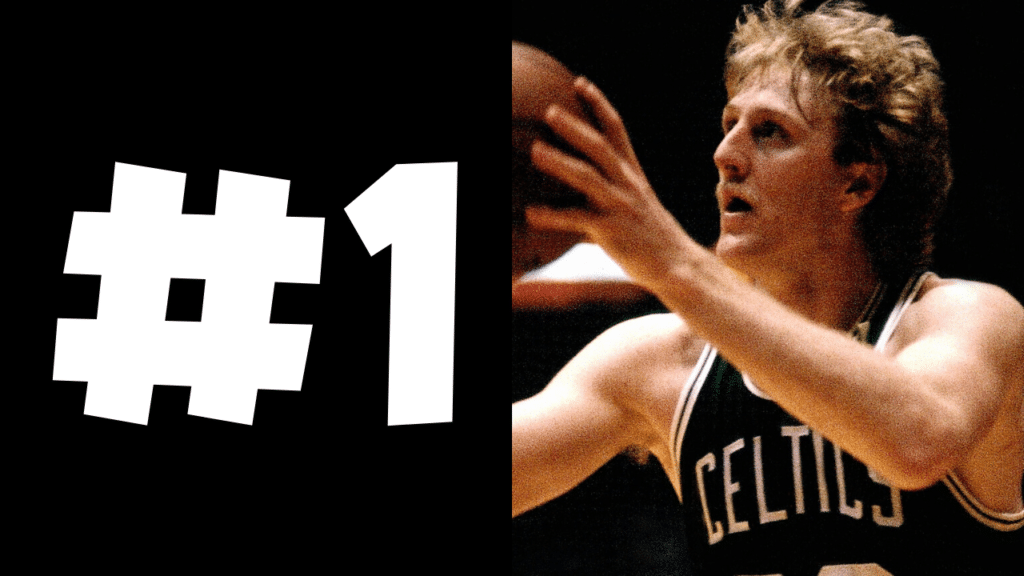 Nothing is like celebrating after a victory, but nothing is like celebrating after winning your first title! Larry Bird back in 1981, did just that: win a title.
The Celtics were able to beat the Rockets in six games. Bird was posting spectacular numbers like 22 points per game, 14 rebounds per game, and then topping it off with 6 assists per game.
Even though he wasn't the Finals MVP, Cedric Maxwell won that award, Bird was everywhere you needed. As he was ready at all times, trying to make a play, hustling up and down the court, etc.
Imagine winning your first title, after all that hard work. Now that is a HUGE celebration.
Thank you for reading this article called, "Larry Bird's top 5 moments in his career!"
If you want cool, retro items (like cards and action figures) then you need to check out our shop: https://www.mercari.com/u/892211489/
If you want more stuff about the Celtics, then click here: https://courtsideheat.com/who-is-jayson-tatum/