The hero gets the reward!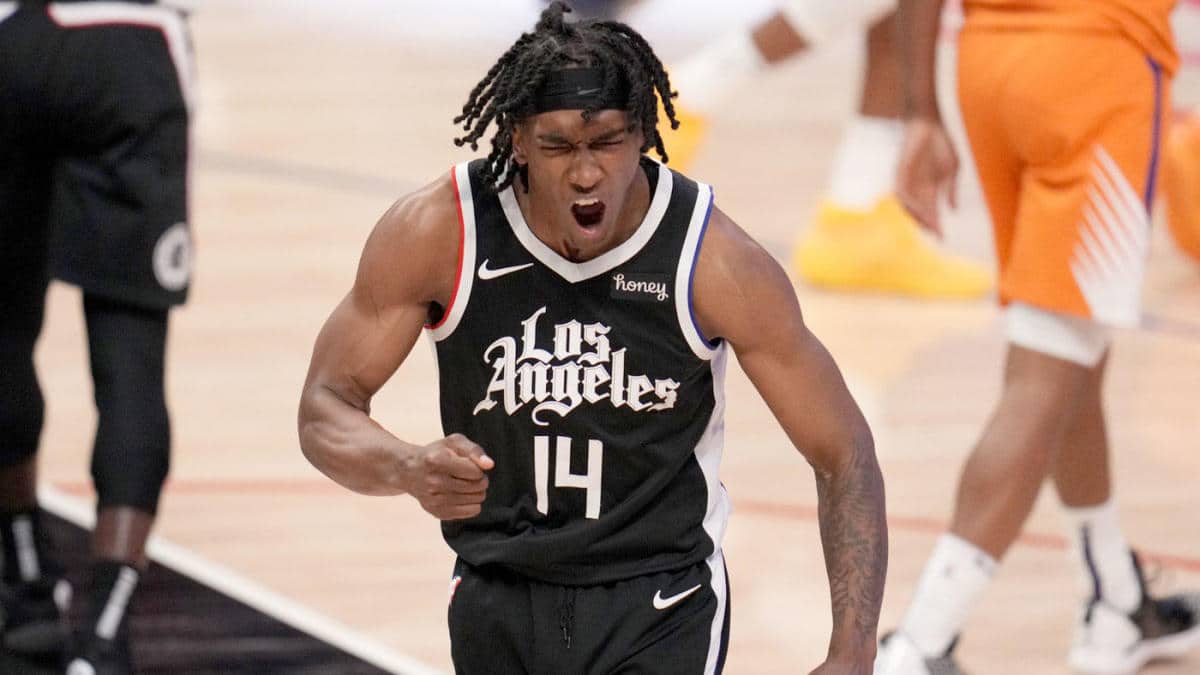 The hero gets the reward!
The hero gets the reward! That's right as Terance Mann got the contract extension that he was looking for as he will be with the team through 2024-25. The contract is for two-years, $22 million dollars.
He was a huge part of that team when advancing to the Western Conference Finals without Kawhi Leonard, Serge IBaka, and then for some games with Zubac (during the Conference Finals). Mann averaged 7 points and 3 points as the primary reserve for the Los Angeles Clippers.
This is the largest contract to date for Mann, how? In both of the seasons he has played for in Los Angeles, Mann collected a total of $3.68 million dollars. Terance Mann was also a former second-round pick back in the 2019 NBA Draft.
Here is what Mann had to say about his contract extension:
"It is with tremendous honor and pride that I sign this extension with the Clippers," Mann told The Undefeated in a statement. "The faith and commitment in my development and contribution thus far will provide me the motivation I need as I continue to be a pivotal part of our championship run. I want to thank the front office for this opportunity to remain a part of the Clipper Nation. I would also like to thank my coaches and teammates for believing me and allowing me to grow both on and off the court."
Here is what head coach, Ty Lue, had to say about his contract extension:
"He deserves it," Clippers coach Ty Lue said Tuesday. "When you get a guy like Terance who grinds his way to where he is at today, all the hard work he put in from being a point guard his first year to playing the five last year, making seven 3's in a close-out game, you're just happy for guys when they get paid, they get a chance and opportunity to play in this league for a long time. He definitely deserves it."
This may be his first multi-year deal in the NBA, but not in the shoe world!
It is notable to point out that while he has been waiting for a multi-year contract, grinding it out, working through all the hardships, etc. The Chinese Shoe Company, Anta, gave Terance Mann a multi-year deal. Per ESPN.
Social Media:
Instagram: CourtSideHeatNBA
Twitter: CourtSideHeat
Tumblr: CourtSideHeat
Facebook: CourtSideHeat
CourtSideHeat Textline: 602-791-2108
Get in on the Elite Membership:
Join our Elite Membership and all the perks for $3 dollars here: courtsideheat.com/membership-join/
Get in on all things basketball-related, pay less for more information. For more perks, bonus exclusives, and even more articles for less money. That is why hundreds of you guys are turning away from companies charging you triple, even quadruple the amount for a membership. Us on the other hand? No, we want you to benefit the most from content and low prices.
Click on the link to register for the Silver or the Elite Membership.