Fantasy Basketball: Sleeper Players That NEED To Be Picked Up!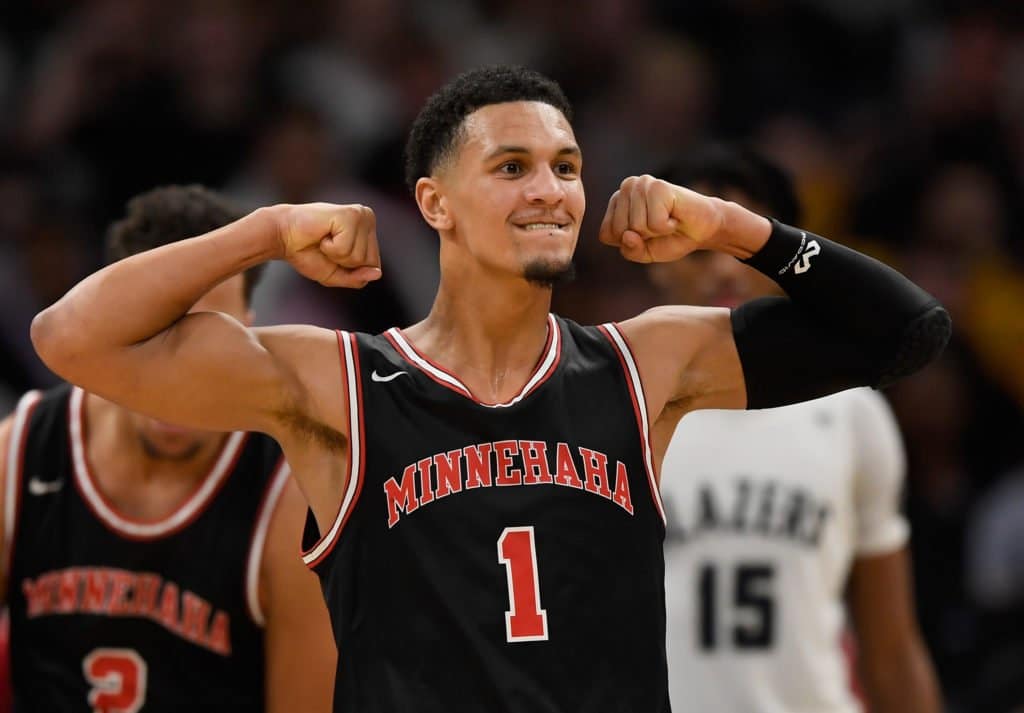 Fantasy Basketball: Sleeper Players That NEED To Be Picked Up!
Fantasy Basketball: Sleeper Players That NEED To Be Picked Up! As we have been doing these mini-series featuring fantasy basketball and knowing who to draft, not to draft, and who to take a chance on. Today, we are looking at the sleepers to see who we should take a chance on. Because how can we really tell who to take, there are so many dominating players in the league that are going to be snatched up during the early parts of the draft that it will be quite impossible to grab. Depending on your draft position. However, when it comes to sleeper picks; some know them and some miss out on a life-time.
In today's article we will be looking at best sleeper picks to take in your league's draft and where they should fall on your 13-player roster. So, without further a do… let's kick it off with number one of three.
We have all heard of TJ Warren as he has made many trips around the NBA most notably with the Phoenix Suns, to start his career off, and then currently with the Pacers. The Pacers are hoping to get their talented player back as he has been dealing with a foot injury that did require surgery and he was out for all of last season.
His most famous work, season, would come during the NBA Bubble when the COVID-19 Pandemic was hurdling in across the entire world. Fans, experts, teams, and everyone alike saw the talent of Warren be put onto display as he was averaging some terrific stats. Warren averaged 26/6/2 per game during their run in The Bubble.
The biggest disclaimer, the biggest thing to understand is this: patience is key as he has already been confirmed for him not to be present in the first week of the NBA regular season. So, if you are going to take him be very diligent and cautious about how you draft him. Could Warren do amazing things? T.J. Warren could return to him old self with scoring, getting great defensive breakdowns that leads to him securing the steal, and even having his flow from the arc back.
Take him now!
He hasn't played in a year since the foot stress fracture, but how much will that really hinder his abilities to play? If we are patient, willing to have him on the bench until he is ready… maybe just maybe it will pay off. My advice is to draft your most important pieces first, what do I mean by that? I mean this, draft the players that will start and are good enough to make an impact. Get your required positions first, wait until your seventh pick to see if he is still available. Why? Because no one is going to take an injured guy, or at least think about it.
This could be the player to have on your bench that could give you 10-15 points per game when he returns to action. Plus, that could translate nicely in fantasy points that will give your bench some great depth points to help beat your opponents. He is a great player that fits with this organization, don't let the injury get you all frazzled. He will score, or at least attempt, about 20 points per game with a solid 6 rebounds and 4 assists.
You may be asking yourself, "why would a rookie be considered a sleeper?" Especially with the knowledge that he was taken with the fifth overall pick of the 2021 NBA Draft. Everyone is not going to be thinking about the rookies of this draft class, and that most certainly pertains to Suggs. Suggs is amazing, didn't we all see the highlights he posted in college? True beauty in the making, however, people want proven players for their first 4-5 picks.
While Suggs does have some flaws, like every single rookie does, he still is a worthy draft pick. He can play on both sides of the court, I expect him and Markelle Fultz to play very well. Plus, do you want to know something? Since the Magic are rebuilding and besides the two mentioned before; nobody is going to stop Suggs from shooting and he can have high numbers in all the statistic categories.
This is the perfect chance to not only get depth but someone that is going to be scoring a lot, if he translates from what he did in Gonzaga to the NBA… watch out it is going to be a long, LONG, day for your opponent.
We saw his value on full display for all to witness in the regular and in the postseason, Jackson was truly one of a kind that season and it looks like he is going to duplicate. With no Kawhi to start the season off you can bet he is going to be a driving force behind this offense. Jackson's passing skills, shooting skills, and overall basketball IQ will lead your fantasy team to a win.
The Clippers have Serge IBaka, Paul George, Eric Bledsoe, Terrance Mann, and so many other players that will be beneficiary to the Clippers. This will the facilitator so many weapons, so many options, to choose from and make the picture-perfect pass to.
This player right here will be an absolute score because he can hit the tough shots as when he is on fire there is no telling when the fire will be put out. I would draft him in a heartbeat after your sixth and/or seventh pick, this pick is going to be fire while Kawhi Leonard is out. Pick him up, trust me.
Conclusion:
Three players, if you got any of these talented weapons then you will sure put some fear in your opponent's eye. Why? Because these players are very good in their roles and when translated into fantasy points, you will hit the jackpot so many times. Remember, get one of these guys after your sixth pick (or at the earliest: fifth pick) because this transform your fantasy team's bench and/or your UTL spots.
Happy drafting as we wish the best of luck to you guys for your championship aspirations!
Find us on Social Media!
Check out CourtSideHeat's social media and different platforms:
(Instagram) @courtsideheatnba
(Twitter) @courtsideheat
(Facebook)@courtsideheat
(Parler) @CourtSideHeat
(Rumble) @CourtSideHeat
(RetailMeNot) @CourtSideHeat
(YouTube) @CourtSideHeat
Click here right now to know why Kobe Byrant is the greatest upset in NBA History, the answer will shock you! Click here: https://courtsideheat.com/kobe-bryant-the-greatest-upset-in-nba-history/
Also, check out the first part of our Fantasy Basketball Guide. We are looking at the avoidable players at all costs to ensure victory for your team, it will save your life! https://courtsideheat.com/fantasy-basketball-players-to-avoid/
Fantasy Basketball: Sleeper Players That NEED To Be Picked Up!