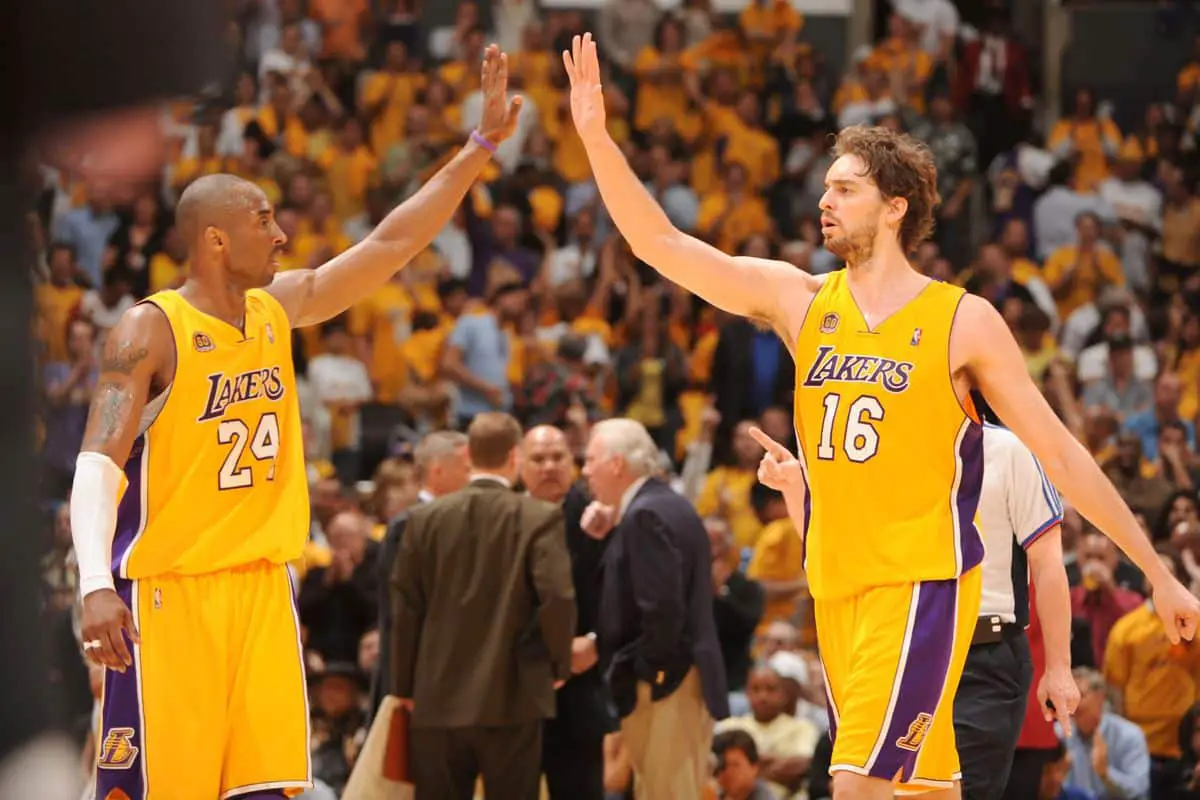 Gasol-Lakers reunion? News is buzzing that Pau Gasol wants to return as a Laker. News broke loose when he came out and said that he wants to play another season of basketball with the NBA or in Europe.
Gasol is considering both: Barcelona and the Lakers. He says that both teams are "attractive" towards playing basketball on. The main reason why he wants to return for one more season, is due to the fact that he wants to make it to the Olympics.
He really feels the need to play another season to have another shot at the Olympics before it is too late. We have to remember that he is 39 years old. So, for him, this upcoming season will decide a lot for him.
Why does he want to return to the Lakers?
I think because he had so much success there. When he was playing with the Lakers back in 2008-14, he won 2 championships. When people think of the Lakers; they think of the Lakers with LaMar Odem, Derek Fisher, Kobe Bryant, and Pau Gasol.
You got to remember Gasol was very good with the Lakers and was a good big man for Kobe. Plus, you got to remember, he was scoring 18 points per game (each season).
Furthermore, you got to admit. He could win another ring, if he joins the Lakers. How? Well, if he joins and LeBron James and Anthony Davis is still there. We could be seeing his third ring come to him next year. Having Gasol, Davis, and LeBron would be pretty cool. Those are three big man that could explode.
That would help get more attention to the franchise, and Gasol. Imagine the headlines if they win a championship, imagine if they win a back-to-back championship (if they win this year). Just think of all the fame, glory, and power that team would have. They would be finally back on the map of noticeable.
Why does he want to return to Barcelona?
To end your career on your terms would be amazing, wouldn't? To end your career with your first basketball team would be cool too, wouldn't?
Imagine coming home to your hometown basketball team where it all started for you. Gasol played from 1998-2001.
I think for me, it would be cool to see him return to his hometown basketball team one more time. Have a retirement season there, and start a new chapter in your life.
What should he do?
Both options sound really good, but which one? That's the question. You could either be with a superteazm (potentially win a championship), or play for your hometown (potentially win a championship).
My decision would be quite easy. If everything works out the way it should with the foot injury recovering and wanting to play another season. I'd say play two more seasons, one with the Lakers (if given a contract) and then one more season with Barcelona.
But, sadly, that may or may not go the way everyone (mainly him) how it wants to go. He did say he's going to weigh in his options, but to be honest I think those are his two preferences.
Thank you for reading the article: "Gasol-Lakers reunion?"
If you want to read more about the Lakers than click here: https://courtsideheat.com/breaking-down-kobes-81-point-game/
If you want to visit our Mercari shop (our main shop) then click here: https://www.mercari.com/u/892211489/