Brandon Ingram sidelined for the next week due to hamstring injury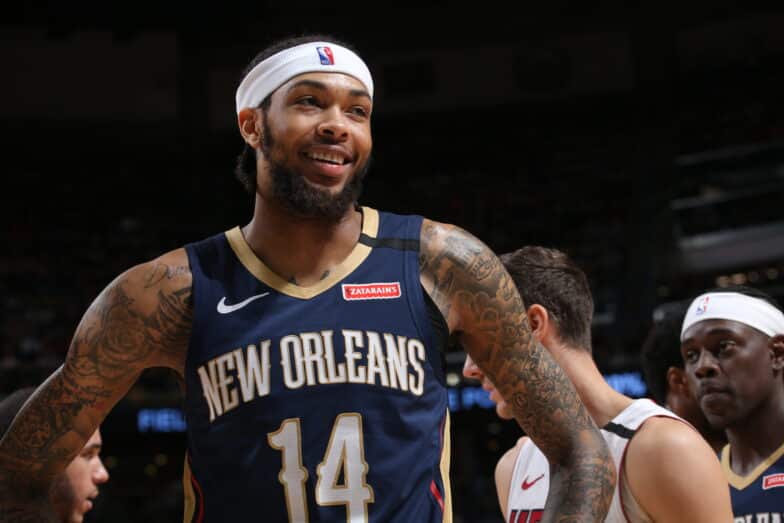 Brandon Ingram sidelined for the next week due to hamstring injury
Brandon Ingram sidelined for the next week due to hamstring injury
The Pelicans may not be fairing too well come their upcoming matchups, why? Well, this franchise is going to be without one of their best players on that roster. Ingram is currently dealing with a mild hamstring strain that is going to sideline him for the next 7-10 days.
It was reported that Ingram suffered the injury on Sunday against the Nuggets, an MRI on Wednesday confirmed the severity of the injury. Good news for New Orleans, they only have to survive ten days.
Without Ingram they are 2-14 as he has been very productive this season. On average, he has 22 points, 5 rebounds, and 5 assists per game.
Check out CourtSideHeat's social media and different platforms:
(Instagram) @courtsideheatnba
(Twitter) @courtsideheat
(Facebook)@courtsideheat
(TikTok) @CourtSideHeat
(Rumble) @CourtSideHeat
(Gettr) @CourtSideHeat
(YouTube) @CourtSideHeat