DeAndre Jordan has tested positive for Coronavirus!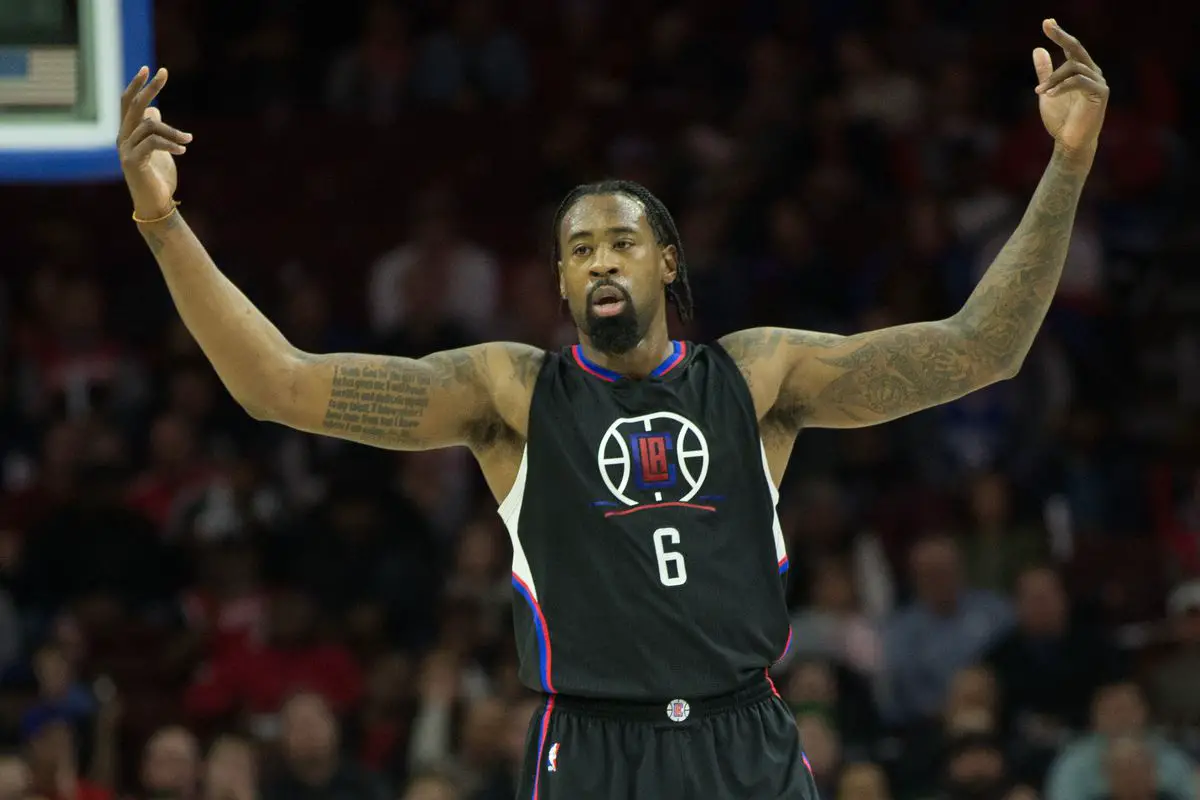 DeAndre Jordan has tested positive for Coronavirus!
DeAndre Jordan has tested positive for Coronavirus! The Nets center DeAndre Jordan road to making his way towards the restart season has ended.
DeAndre Jordan said he found out he tested positive for COVID-19 Sunday and Monday, this is the full statement he said on Twitter:
"Found out last night and confirmed again today that I've tested positive for Covid while being back in market. As a result of this, I will not be in Orlando for the resumption of the season."

DeAndre Jordan talking about his COVID-19 tests to Twitter
Nets player gets the Coronavirus while one opts out of the restart season!
The Nets are falling apart, without Jordan and Kyrie (Kyrie due to injuries) it has become a drag to the finish. Other Nets player caught the Coronavirus, his name is Spencer Dinwiddie.
Spencer Dinwiddie, the team's starting guard, has announced that he got the virus a while back. Then, Nets forward Wilson Chandler informed the nets that he is skipping the restart season.
So, basically, with no KD, Kyrie, Dinwiddie, and Jordan the Nets are stranded on an island to that they can not get off. At this point, since the season hasn't even started, this could be a blowout, no-pointer for the Nets as they could lose each game.
This is considering the fact that they got to play up against:
(1st game) The Magic

(2nd game) The Wizards

(3rd game) The Bucks

(4th game) The Celtics

(5th game) The Kings

(6th game) The Clippers

(7th game) The Magic

(8th game) The Trail-Blazers
To be honest, this is going to be a tough stretch. Hopefully, they can at least win a few, or at least keep it somewhat entertaining. At this rate the Nets are going, their team could be dismantled before the season even starts.
What do you guys think? Do you guys think they'll at least win a few games? Sound off in the comments below!
Get to know our content and our shop better!
Thank you for reading this article called, "DeAndre Jordan has tested positive for Coronavirus!"
If you enjoyed this article and want to know more things about the Nets than click here: https://courtsideheat.com/kevin-durants-return-to-the-nba-is-unlikely/
If you would like to visit our store on Mercari than click here: https://www.mercari.com/u/892211489/