Fantasy Owners NEED To Sign DeMarcus Cousins NOW!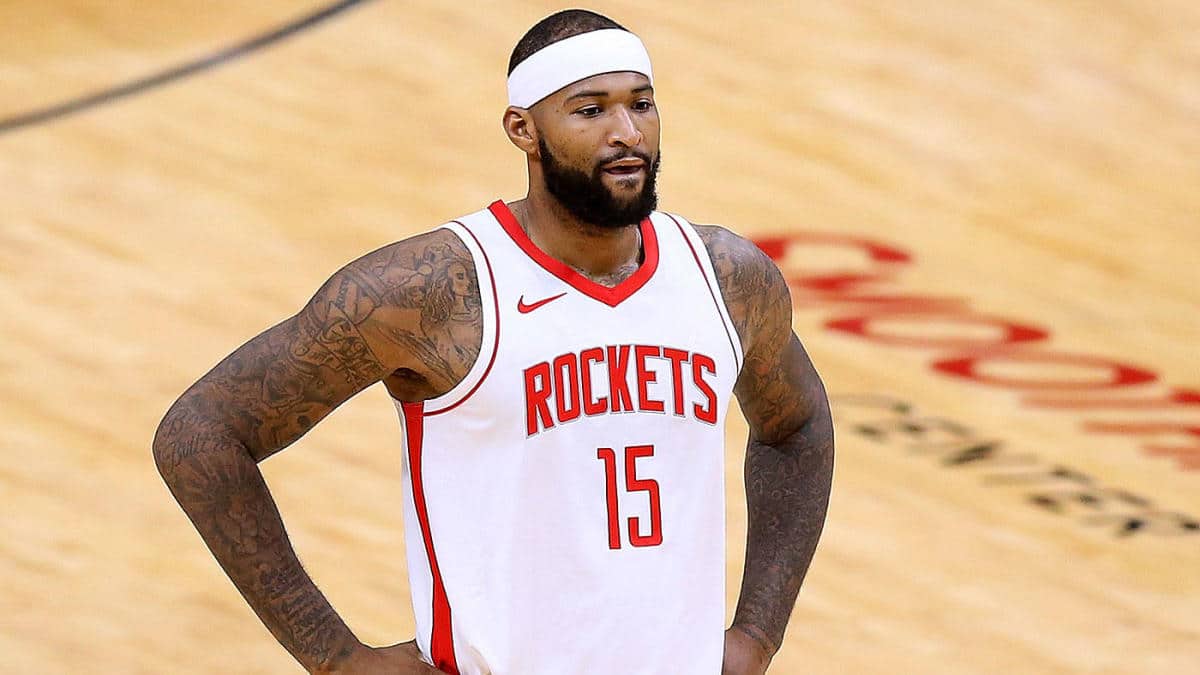 Fantasy Owners NEED To Sign DeMarcus Cousins NOW!
Fantasy Owners NEED To Sign DeMarcus Cousins NOW! The news broke that the Milwaukee Bucks, the reigning NBA Champs, will be signing DeMarcus Cousins. Plus, Boogie Cousins can play as soon as Wednesday. This will be a great addition to your team if you have an injured player or a player like Josh Richardson (or shockingly enough Justine Winslow). But why? Why would this be important all of a sudden.
Here are the two reasons why you need to sign Boogie Cousins NOW:
Number one, if played right then he should get minutes
This is a player with more cons than pros, in terms of injuries, but he is useful when on the court. While not playing any games this season, he has proven his worth when playing. In his entire career he is averaging 20 points, 10 rebounds, and 3 assists. That is pretty solid, now imagine that under the Bucks' leadership and guidance.
I would say he begins to average between 5-10 minutes per game, especially if he sees the court tomorrow night. The minutes will be taken away from Bobby Portis, that is my feeling and the overall gut-feeling of some sources. Portis is currently averaging 28 minutes per game, spread that around and we should see Cousins get the training wheels of 5-10 minutes.
This team is very explosive and with the help of the aging veteran, we should see him get some good points fantasy-wise. Don't expect him to go Giannis-like, Curry-like, or even Vuevic-like off. He needs time to get back into the swing of things, however, do not think of him as useless.
Here is the benefit of him getting minutes:
If done correctly and they give him fair opportunities then we should see productivity out of him. I would say if he plays tomorrow night against the Hornets, expect for him to get 5 points and 4-5 rebounds. Since I am in a giving mood, give him 2 assists. The big-man will produce nicely and heavily for this team, why? Because he is one of the best centers left on the market, and injuries ruined his chances of proving that early on. However, he is getting the shot now.
Moral of the story? If he gets minutes then expect to see fantasy points add up in your total against your opponent.
Number two, down the stretch he is good
This is the final one, as this could be the most important one. DeMarcus Cousins is huge when used correctly, that is a given. Right? But he is most effective when he is able to get in a rhythm in the paint, plus, if the Bucks ever get into a tough stretch count on him. He is the number one guy to go to, even if you feel uncertain he does pack a punch quite nicely.
That is where your fantasy team is going to succeed the most. In 41 games last season, the big-man averaged a defensive rating of 107.1. Not bad if I may so myself, that is called productivity. That's just defense too, imagine when we all see his offensive skills.
He is going to be a critical part to the rotation of this team and coming off the bench, period. That is an easy assumption to make because it is a factual assumption to make. The bench's value is going to raise significantly over time – and so is your fantasy team.
Disclaimer:
While we should get him, look at your roster and evaluate if it makes sense for you. The best winning roster is the one that isn't forcing moves or trying to do things unrealistic at the time. I say get him, but if you have a pretty solid bench then don't sign. Also, take into account that his first games may not be the hype we had originally. It will take time for him to get back into the swing of things, plus, with a whole new team.
Just be optimistically cautious.
Conclusion:
Being optimistically cautious is sometimes the way to go, why? Because it serves you better in the long run, that applies to life and, most importantly, to fantasy basketball. This is a player you are going to want to have, if you have a guy on the I.R. spot then sign him. If someone is injured use that as a way to get him. If someone is underperforming, then get him.
He is going to help his team in real-life and then your fantasy basketball team, if the Bucks win the title again – or if they go to the Finals again – then you better believe everyone will be looking at the bench's success in the long run.
Don't snooze; because if you snooze, you lose. Don't be that guy (or gal), as it will bite you in your behind quite quickly.
Check out CourtSideHeat's social media and different platforms:
(Instagram) @courtsideheatnba
(Twitter) @courtsideheat
(Facebook)@courtsideheat
(Parler) @CourtSideHeat
(Rumble) @CourtSideHeat
(RetailMeNot) @CourtSideHeat
(YouTube) @CourtSideHeat