Ime Udoka facing suspension after improper relationship with staff member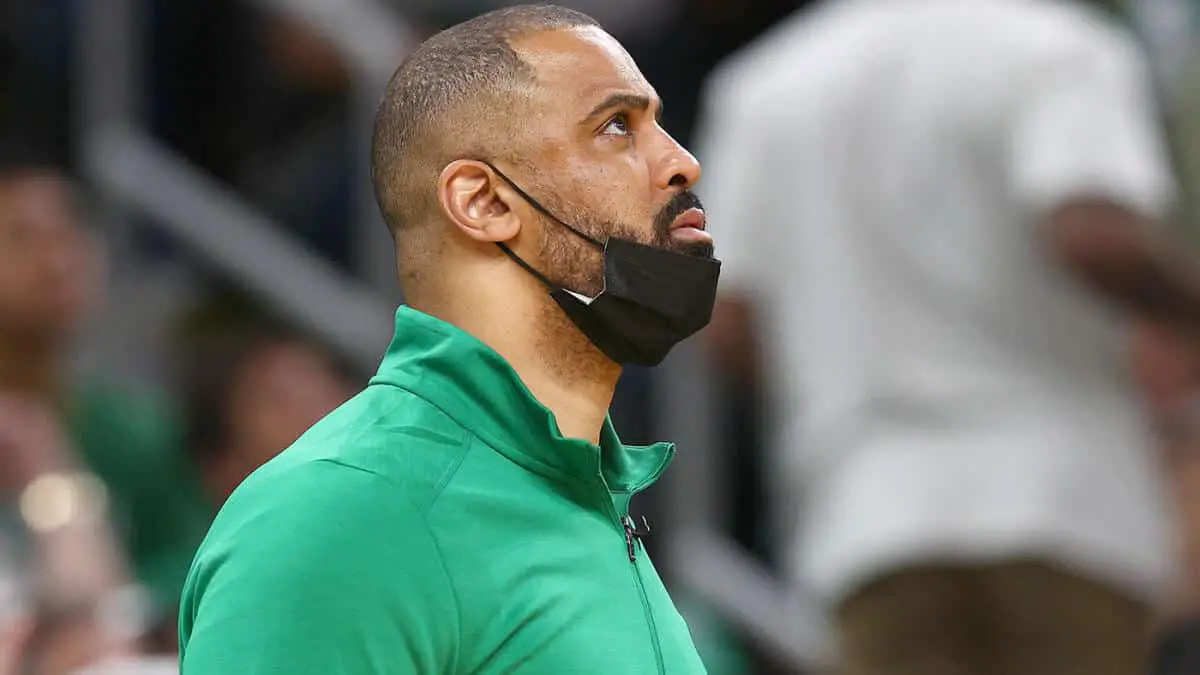 Ime Udoka facing suspension after improper relationship with staff member
Ime Udoka facing suspension after improper relationship with staff member
Boston Celtics head coach Ime Udoka is facing disciplinary action after reports of an improper relationship between him and a female staff member came to light last night. While his job may not be in jeopardy, per ESPN, the Celtics could be handing him a full season suspension for the misconduct.
The reason why this is a huge deal is due to the fact that his action violated the organization's code of conduct. He is expected to be punished significantly for breaking those guidelines and rules.
The decision by the Celtics could come as fast as today; most likely a suspension is coming, but no one knows for how long it is going to be. Some have speculated months, but, per ESPN and other credible insiders, it has been rumored the suspension can last a full season.
If suspended for a full season, then assistant coach Joe Mazzulla will fill in as interim head coach for the Boston Celtics.
CourtSideHeat will update you all on this topic once more details come to light, such as the final decision by the Celtics.