Kansas completes the comeback to win the championship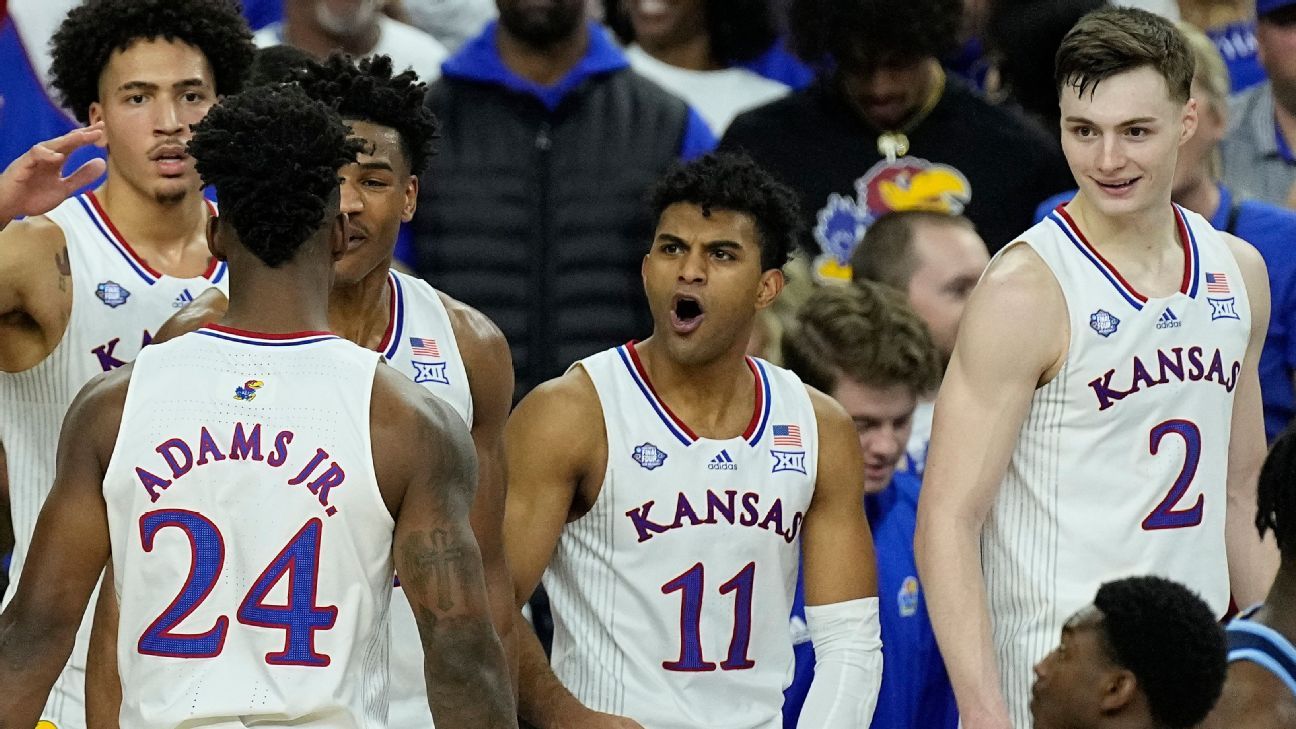 Kansas completes the comeback to win the championship
Kansas completes the comeback to win the championship
One of the most thrilling, if not the thrilling, championship matches have happened today and it was electrifying. It was between North Carolina and Kansas as Kansas won the championship; both teams were heavily favored to win the championship, but it was given to Kansas. North Carolina has been putting up a fight by eliminating Duke to get to this moment.
Kansas dominated everyone, that was to be expected. Right? A number one team is expected to do that, so the stage was set for an epic match. It was a high-level contest after Kansas came back from being down by 16 points to win it in a down-to-the-wire thriller.
At half, it was 40-25 UNC. However, come the final 20 minutes of this game, Kansas turned itself into a beast. While North Carolina kept the pressure up, the Jayhawks found a way. The final 20 seconds of this game was punch-for-punch. Honestly, this game went back-and-forth, counterpunches, loaded punches, game-changers, and everything else thrown into this game.
In the end, UNC was outscored by Kansas. To be exact it was 47-29. Defense turned into offense created opportunities for Kansas; but the glass was being controlled by North Carolina. Like I have been saying, blows traded and received.
Without watching the game, no one will truly understand how significant this game was. This was an enjoyable game, an intense game, and no mercy given. History has been created and everyone in attendance will not forget this moment.
WINNER: Kansas, 72-69
Check out the highlights as you do not want to miss this. If you couldn't see the game, then watch the highlights. Highly recommend as it was a blast of a game; love it!
Check out CourtSideHeat's social media and different platforms:
(Instagram) @courtsideheatnba
(Twitter) @courtsideheat
(Facebook)@courtsideheat
(Parler) @CourtSideHeat
(Rumble) @CourtSideHeat
(RetailMeNot) @CourtSideHeat
(YouTube) @CourtSideHeat