Wildcats point guard Kerr Kriisa a game-time decision against Wright State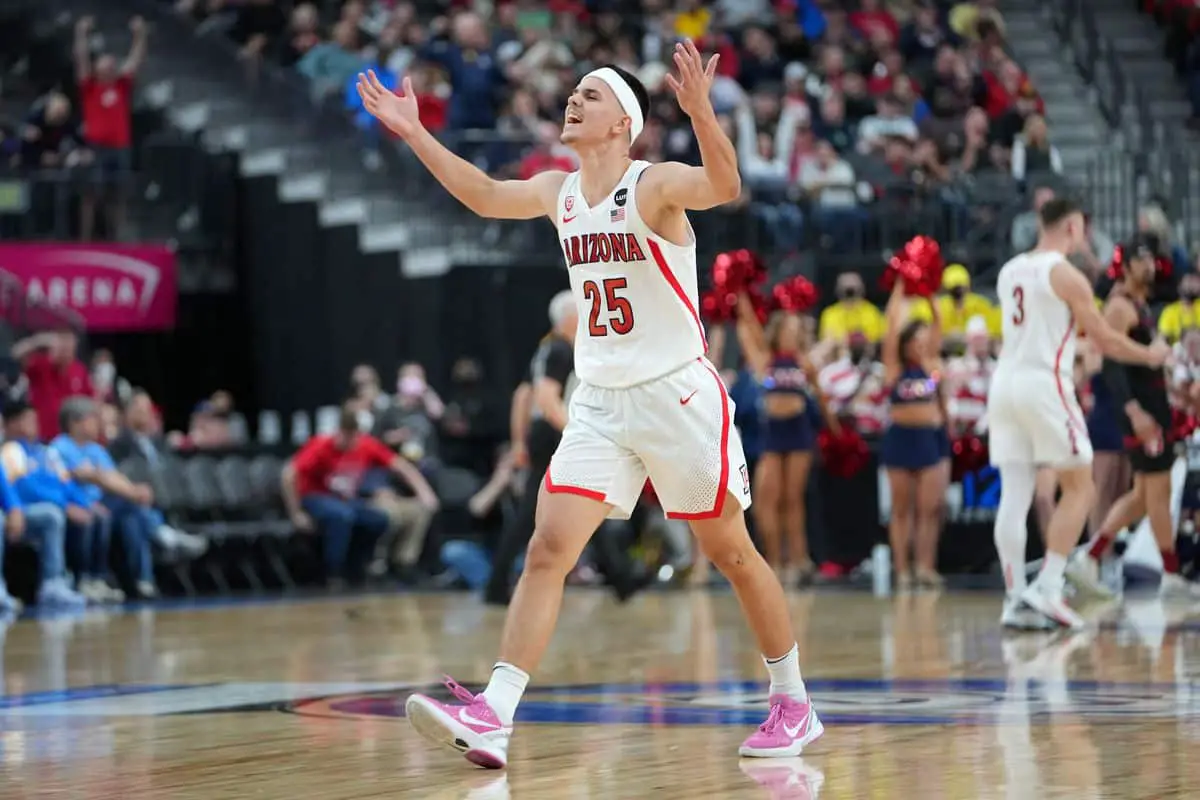 Wildcats point guard Kerr Kriisa a game-time decision against Wright State
Wildcats point guard Kerr Kriisa a game-time decision against Wright State
It is being reported by AZSports that starting point guard Kerr Kriisa is going to be a game-time decision against Wright State. That game is going to tip-off tomorrow at 4:30 PM AZ Time.
Kriisa is currently dealing with an ankle injury that he suffered this past Thursday in the Pac-12 Tournament. The statement about Kerr Kriisa being a game-time decision was confirmed by the Arizona Wildcat's head coach, Tommy Lloyd.
Kriisa is currently averaging 10 points and 4 assists per game. Justin Kier, backup point guard, replaced Kriisa in the starting lineup since last Thursday to take on Colorado and UCLA. The Wildcats won the conference tournament title as they are now preparing for no. 16 Wright State.
Check out CourtSideHeat's social media and different platforms:
(Instagram) @courtsideheatnba
(Twitter) @courtsideheat
(Facebook)@courtsideheat
(TikTok) @CourtSideHeat
(Rumble) @CourtSideHeat
(Gettr) @CourtSideHeat
(YouTube) @CourtSideHeat