Klay Thompson: Not his year!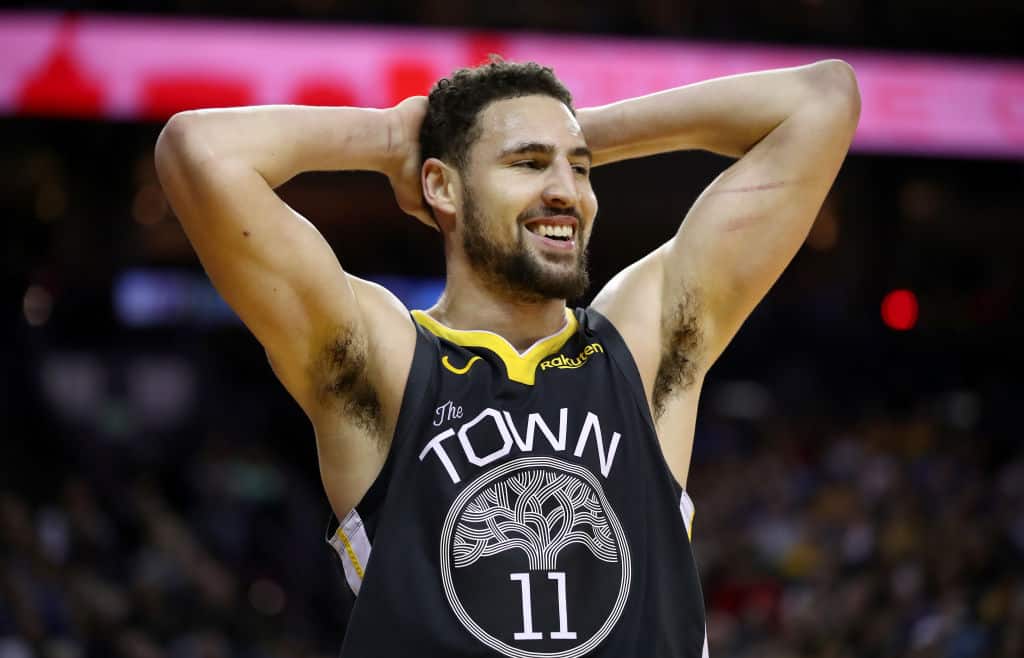 Klay Thompson: Not his year!
Klay Thompson: Not his year! The MRI came back very negative for Klay himself and the Warriors organization. Everyone around the world has been waiting to hear what his injury was, and sadly, he tore his Achilles.
With this Achilles tendon tear, it will end his season; before it even got started. The injury occurred when he was playing pick up games with other NBA players in Los Angeles; reports came out that he was feeling pain in his calf where his leg landed on the court.
Late last night, Bob Myers (GM of the Warriors) said Kerr and the team were expected to fly over there to see Klay. To be there for Klay as he was going through these injury moments.
"It's one of those deals where you don't really know until you know," Myers said during a post-draft conference call with reporters. "You can be hopeful, you can be concerned. I'm probably all those combined, and until we know more tomorrow, I'll just hope for good news."
Klay Thompson has been having a troubling few years, this year and last years. Last year, in the NBA Finals against the Raptors, he tore his left ACL in Game 6. He did fully recover from that injury, sadly this injury took him by surprise and will force him to stay out longer.
The good news for this injury is that he should make a full recovery, a healthy one. As more from this situation unfolds, if anything else, then it will be reported for at WWW.COURTSIDEHEAT.COM.
Get to know more about our content and our shop!
Check out where Fred VanVleet should be going; there are four possible places. But who are they? Find out right here, right now. https://courtsideheat.com/daryl-morey-and-76ers-ink-up-a-deal-for-5-years/
If you would like to visit our store on Mercari than click here: https://www.mercari.com/u/892211489/