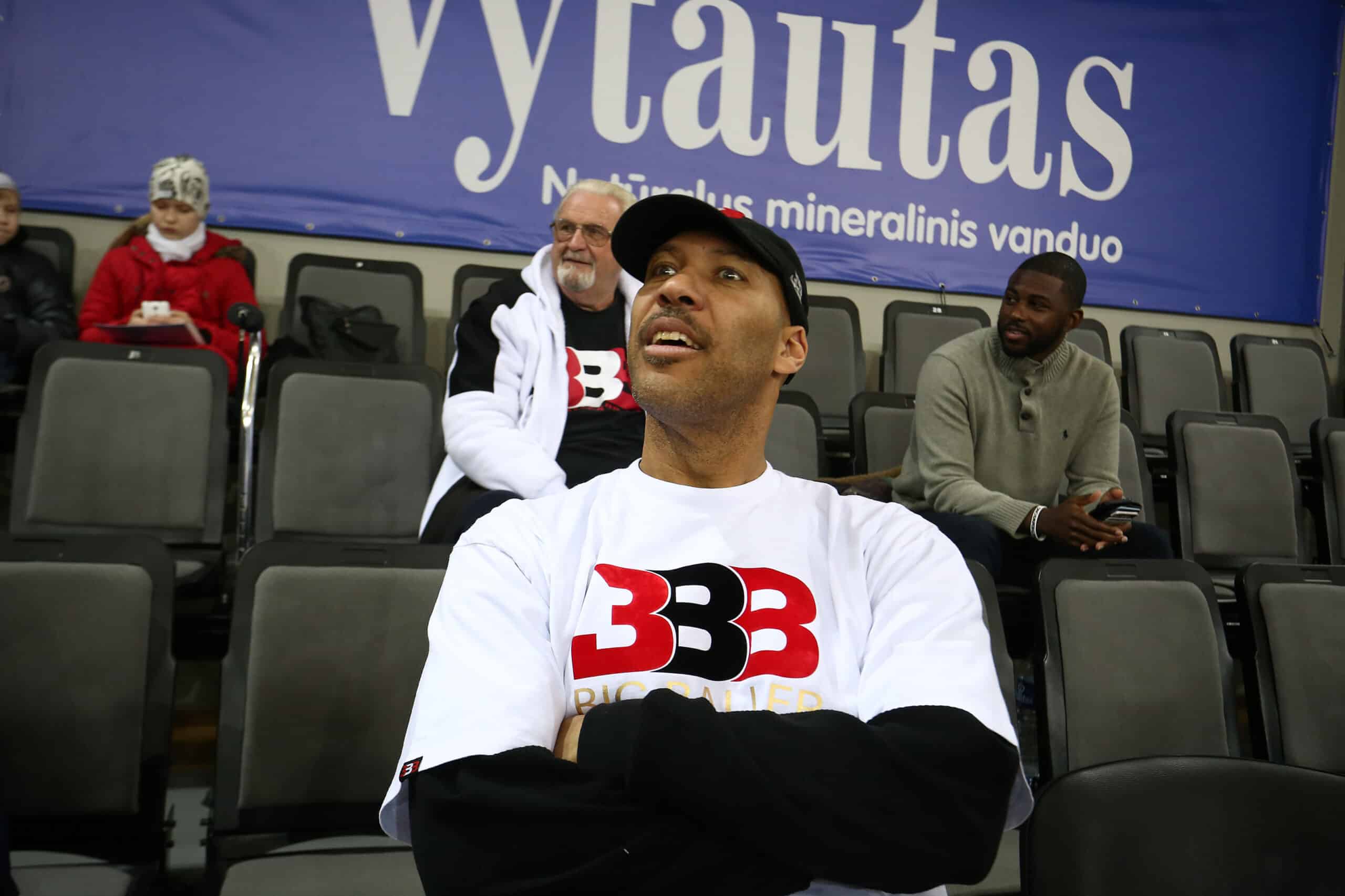 LaVar Ball is a FOOL!
LaVar Ball is a FOOL! This is the same man that said he could beat Michael Jordan one-on-one; he is by far the most delusional man I have EVER seen on national TV, on interviews, etc.
This is not me beating the man up and just stating my opinion; no I am stating the facts and what he has said in the present and past. It starts with LaMelo Ball. LaVar hates the fact that his son is not in the starting lineup, but has to settle for a role player position.
He went off by saying that his son, LaMelo, deserves more, that the team is not tapping into their full potential. See the full quote:
"Melo and all my boys are like this, man. You playing for somebody, you go ahead, you don't sulk and you don't do that, you just go ahead and go with that. My thing is he ain't happy with that, but he ain't go show that. If I train you to be the best and you've been starting all your life, here is what they don't get.
"My boys are not freaking role players. They're superstars. Let them do what they do. But if your mentality ain't like that, guess what, it's hard to coach my boys and tap into the best, because you don't have a killer mindset."
I guess he is MORE than a role player position…
Look I see where he is coming from, I get it that he thinks his son is doing such a great job that he deserves everything right at his feet. That he deserves to be playing more than 15 minutes a game.
First of all, you CAN'T be in the starting lineup when your shot is inconsistent. When you are hitting 3/13 or even 3/7 per game when you can't find your rhythm. One day he can go for 22 then he can go for 4 or even 7 points.
Second of all, he is a ROOKIE who has ONLY PLAYED 15 games. You can't expect your son to be a "superstar" when failing his first five games and trying to find his light in this NBA season and team. Plus, he is already averaging 24 minutes a game. He is getting his time in, it isn't like he is playing 10 minutes and that is it. No, that is false. He is getting his minutes, his rotations, and he is getting his name heard.
Also, LaVar, your son can't do anything but shoot (kinda good). He is turnover-prone, shots are sloppy and inconsistent, he can't play GOOD defense, and his HC agrees! Look at it here:
"If you're turning the ball over five times in 16 minutes, that ain't gonna cut it for me," Borrego. "If you're doing that on the offensive end, you better be bringing something defensively."
"He had a stretch where he played extremely well. We need to find that again," Borrego said. "He's got to get better, bottom line, he's engaged, he wants to get better. He's capable of handling it … Last night, poor decision-making (with the ball), and I think that affected him on the defensive end."
Oh no, don't be fooled. He didn't stop with LaMelo!
Lonzo, poor Lonzo. The only thing he can shoot is bricks. He can't have consistency in his shot, converting only 38% of shots, poor defense, averages 12 points in 32 minutes per game, and can barely get something going.
Go thing is he is doing better than his career averages, well sorta. Check it out: The only thing he has improved is his scoring averages by two points, but has fallen by three in rebounds and assists. Pathetic for being four years in the league and having 32 minutes to do nothing productive and well.
His father, LaVar, has come out to say he needs a new and redefined contract. That, since his old contract is ending this season, he needs a bigger and better contract for his play.
Check out what he said:
"This is one of the best scenarios that I think can happen. Say you give Lonzo 100 and something million on his next contract, and he's saying 'You know what? Either the $100 million you give me or the 100 and something million you give me, give 10 of it to 'Gelo. Ten of my money to 'Gelo.' Now you're getting two for one for free."
I don't care if your their father, that is just bad in general. Like who says that?
Here's MORE stupidity!
LaVar Ball can't quit running his mouth and talking about stupidity and delusions that surround the Ball family.
Here is a quote of LaVar on his son, Gelo:
"Everything that they say my other two can't do, [LiAngelo] can do. You put him in an NBA game, it's a wrap, but if him with one of his brothers, he's going to get 30, 40 points very easily, because he's going to run that lane every single time. And the boy can shoot that 3-ball, so it's not hard for him to score a lot of points, quick."
Wow for a player that is on a G-League team, went undrafted, and couldn't do a thing besides whine and have his father speak for him. Sure he can score 40 points easily, there is a reason why he has not made a team. I get it, he wants his son to be the best, but that is just stupid.
Who is with me? Am I insane? Sane? Or just hating on the one guy that everybody can't stand?
Get to know more about our content and our shop!
Click here right now to know why Kobe Byrant is the greatest upset in NBA History, the answer will shock you! Click here: https://courtsideheat.com/kobe-bryant-the-greatest-upset-in-nba-history/
If you would like to visit our store on Mercari than click here: https://www.mercari.com/u/892211489/
Check out our different social media platforms!
Check out CourtSideHeat's social media and different platforms:
(Instagram) @courtsideheatnba
(Twitter) @courtsideheat
(Facebook)@courtsideheat
(Parler) @CourtSideHeat
(Rumble) @CourtSideHeat
(RetailMeNot) @CourtSideHeat
(YouTube) @CourtSideHeat