Zach LaVine, Bulls Open To Parting Ways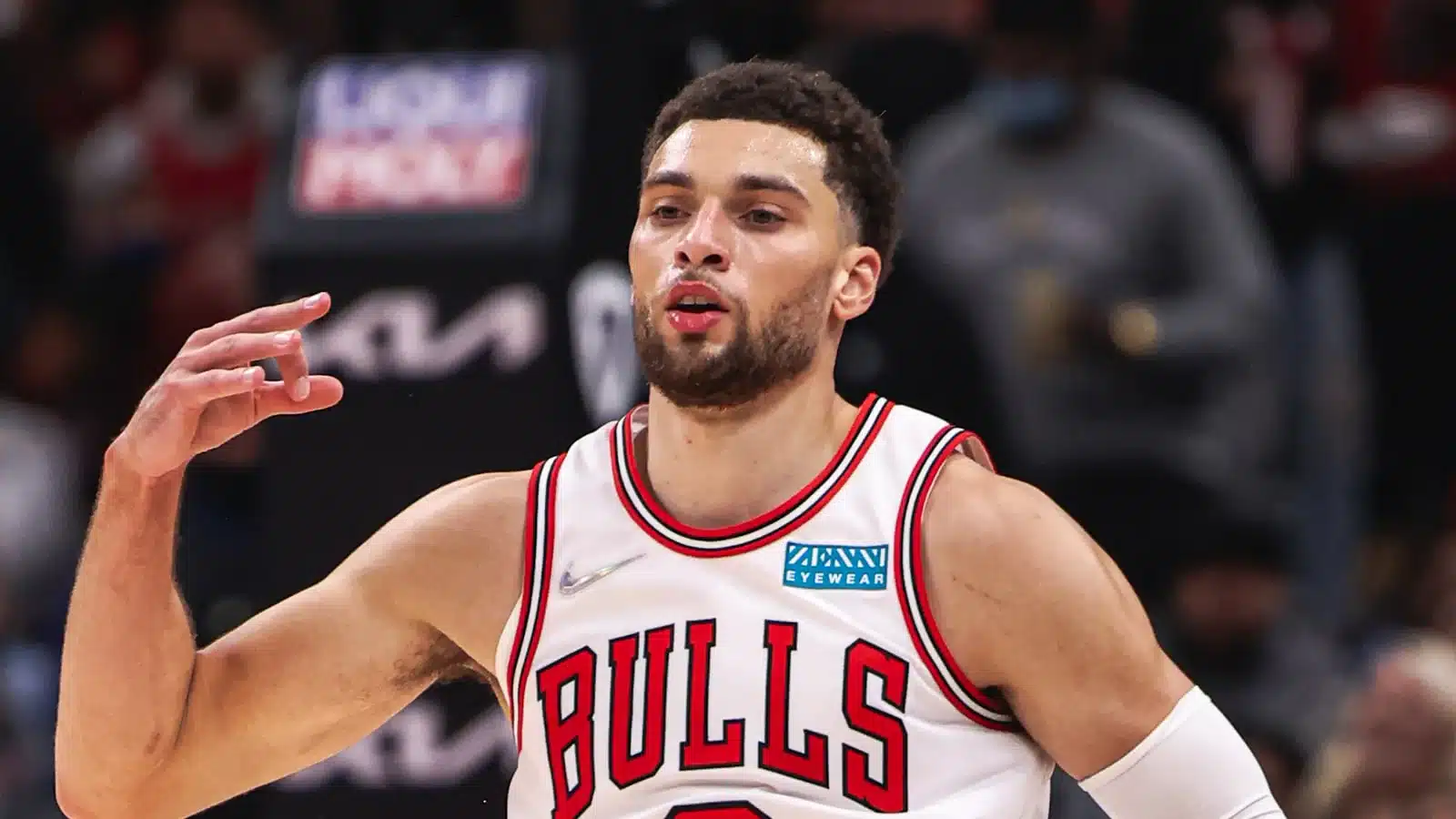 Zach LaVine, Bulls Open To Parting Ways
The time is finally here (again) when the possibility of Zach LaVine being traded is going to be talked about and speculated all over the basketball community. However, this is no longer made-from-thin-area rumors.
According to Shams Charania of The Athletic, both sides have a newfound willingness to find a trade partner to send the franchise player to another team.
This isn't shocking after knowing how frustrated the locker room has been since the first game of the season; remember when they held a players-only meeting? Billy Donovan discussed it and said it was nothing, now it appears it is everything.
LaVine has also gone on national television to talk about the Los Angeles Lakers and how it would be cool to play with LeBron James and Anthony Davis. As a side note, there have been rumors of LaVine coming to Los Angeles since last season.
The 28-year-old is in the second year of his five-year deal with Chicago, so he has no leverage contractually to force himself out of this organization. However, as mentioned by Shams, both sides may be ready to part ways.
Honestly, this isn't a game-changing shocker for the league since Chicago's higher-ups have expressed interest in blowing up the team and starting over. Those names have included LaVine, DeMar DeRozan, and others.
In the end, this is an ever-evolving story as fans may get an answer by next month or by the trade deadline. Right now, it is just speculation of what could happen and the ultimate tease of it being a waiting game.
Zach LaVine is averaging 21.9 points, 4.8 rebounds, and 3.0 assists per game in all 11 starts this season.