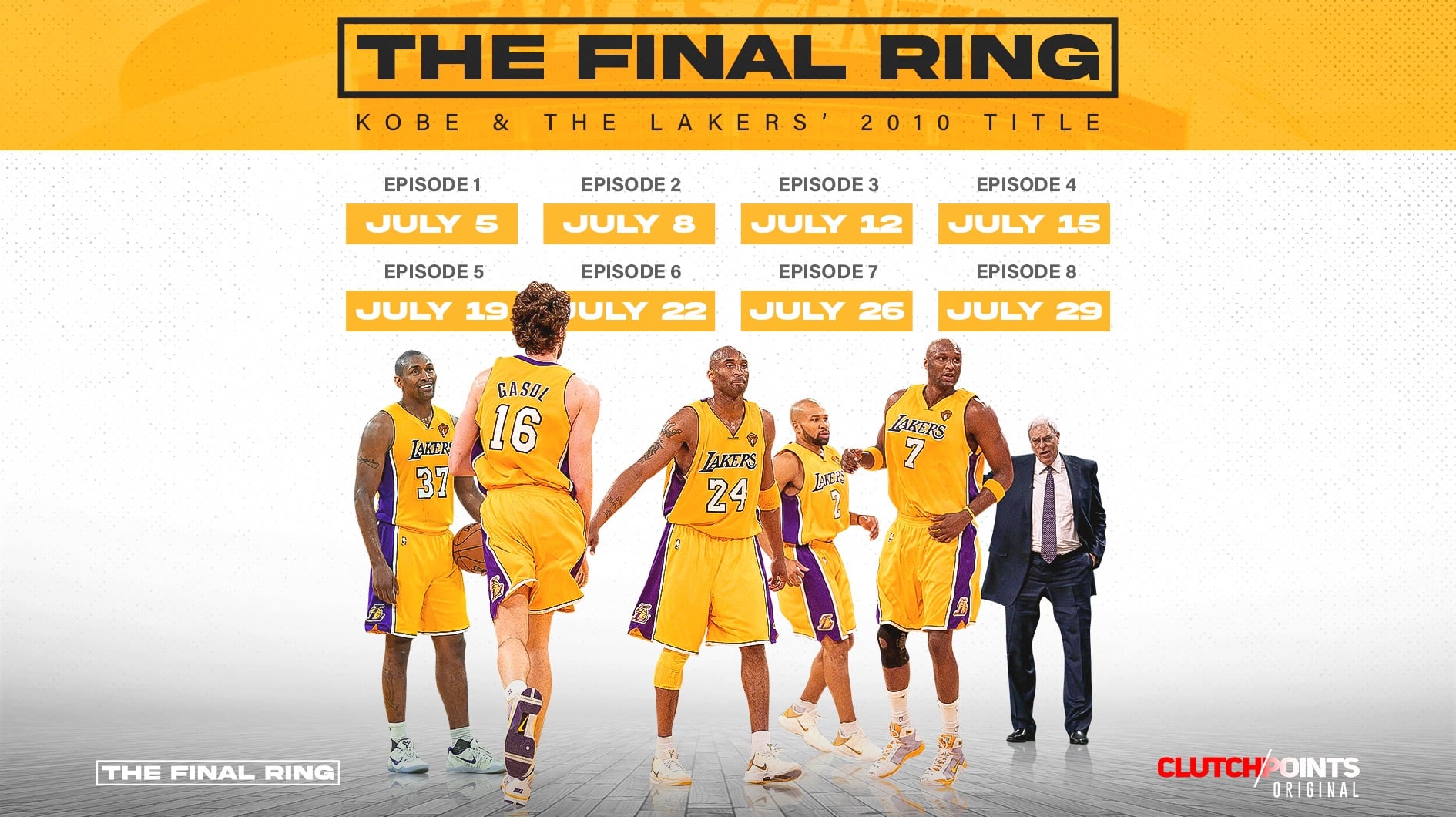 "Mamba Out" Airing soon!
This could be the greatest news yet to come out in the past month, why do I say that? Because there is a new documentary coming out and it is featuring the Black Mamba himself!
This documentary is featuring Kobe Bryant's last championship ring back in 2010. Of course this documentary was breaking the internet after Michael Jordan's documentary called "The Last Dance" featuring his last season in the NBA.
This documentary featuring Kobe will have the main points on the 2009-2010 NBA season of which was pure dominance by Kobe and his Lakers. This is a website/online thing, meaning this. ClutchPoints is making this live to everyone on Instagram, Facebook, and YouTube.
Here is the schedule featuring the eight episodes:
Episodes 1 is on Sunday, July 5th.
Episode 2 is on Wednesday, July 8th
Episodes 3 is on Sunday, July 12th.
Episode 4 is on Wednesday, July 15th.
Episodes 5 is on Sunday, July 19th.
Episode 6 is on Wednesday, July 22nd.
Episodes 7 is on Sunday, July 26th.
Episode 8 is on Wednesday, July 29th.
Who are the players/staff speaking in this documentary?
This series contains interviews from players like Pau Gasol, Metta World Peace, Derek Fisher, and other players that were on the Lakers during the 2010 championship run.
Remembering Kobe Bryant:
Kobe Bryant, who entered the league 1996, was spectacular. His stats were through the roof, how? Well, let's take a look: Kobe Bryant (through his entire career) averaged 25 points, 5 rebounds, and 4 assists. He played his whole entire career with the Los Angeles Lakers, plus brought home to LA five championship rings.
Get to know our content and our shop better!
Thank you for reading this article called, ""Mamba Out" Airing soon!"
If you want to read more about the Lakers than click here: https://courtsideheat.com/breaking-down-kobes-81-point-game/
If you want to visit our Mercari shop (our main shop) then click here: https://www.mercari.com/u/892211489/