Phoenix Mercury quickly dying off with another injury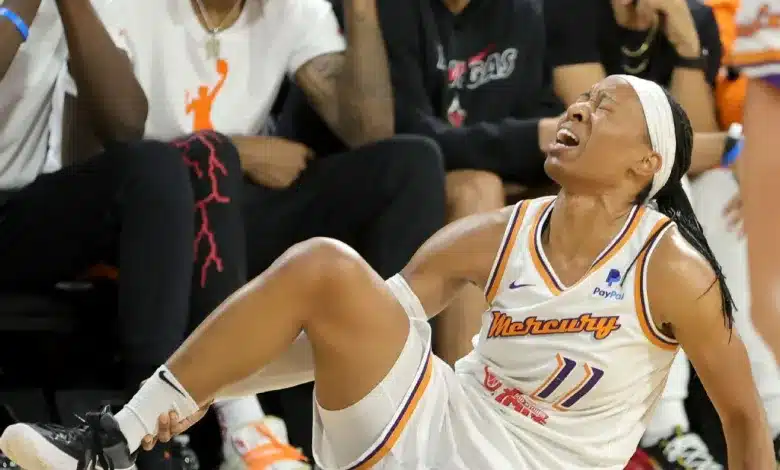 Phoenix Mercury quickly dying off with another injury
Phoenix Mercury quickly dying off with another injury
The Mercury have been finding themselves in more tough situations than good ones, which is evident from last night's loss to the Las Vegas Aces. The 79-63 loss to the Aces in the Playoff Series Opener was not the biggest kicker that entire game, then what was it?
It was one of their best players on that team, Shey Peddy, going down with an injury that forced her out of that game. They are already without Diana Taurasi (quad), Brittney Griner (drug charges), Tina Charles (contract divorce), and Skylar Diggins-Smith (personal reasons), now they will be potentially without Peddy who is suffering from a foot injury.
The rumors of a foot injury came from the head coach of the Phoenix Mercury, Vanessa Nygaard. Nygaard is a first-year head coach for Phoenix. Now, could it be major? She said further evaluation will need to be conducted before conclusions are drawn, however, the look on players' and coaches' faces was not good and showed more concern than anything.
This will be their fourth best player being out, if she is out for extended periods of time, that will surely hurt the Mercury. Obviously, the chances of them beating the first-seeded Aces will become more of a challenge than what it already was.
Currently, the Aces hold the 1-0 advantage over the Mercury as they just need one more win to send Phoenix packing and have an early offseason.
Saturday's game is a must-win game for the Mercury as it is do-or-die. CourtSideHeat will update you all when additional information comes out.