RIBBING THE SNUB: Everyone can take a joke!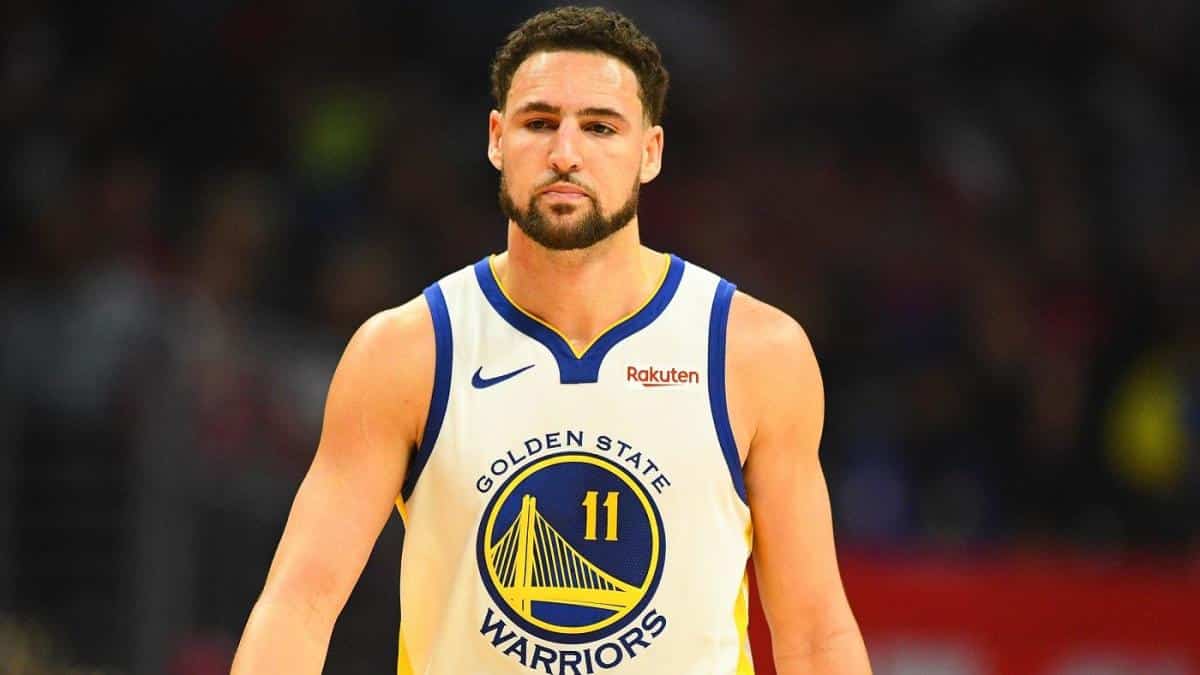 RIBBING THE SNUB: Everyone can take a joke!
RIBBING THE SNUB: Everyone can take a joke! Even through disappointment of not making the NBA's 75th anniversary team, Klay Thompson is still able to take jokes. Before Saturday's practice some of Thompson's teammates played a prank on him.
What kind of prank? They took a jersey numbered 77 and hung it on his locker, why? Because this was to rib him on making this top 75 list of all-time greats, plus, who wouldn't want to poke fun at something like that? Thompson was able to take the joke, even in disappointment, when he was searing it around their weight room and when Green was streaming the reaction.
"You have to have humor with everything," Kerr said. "His teammates obviously got that done to have a laugh with him. But I think all these guys, they're so competitive by nature, they wouldn't have made it this far if they weren't really competitive. And at some point, guys latch on to things to drive them. Klay has accomplished pretty much everything. He's a multi-time champion, multi-time All-Star, one of the great 3-point shooters ever. He's already competitive, but if that's what it takes to make him more competitive, then we'll take it."
Why didn't they do number 76 as the joke?
Because the NBA declared there was a tie in the voting and added a 76th player to the list, but it would have funny to see him at 76. However, it is still funny with #77.
Find us on Social Media!
Check out CourtSideHeat's social media and different platforms:
(Instagram) @courtsideheatnba
(Twitter) @courtsideheat
(Facebook)@courtsideheat
(Parler) @CourtSideHeat
(Rumble) @CourtSideHeat
(RetailMeNot) @CourtSideHeat
(YouTube) @CourtSideHeat
Click here right now to know why Kobe Byrant is the greatest upset in NBA History, the answer will shock you! Click here: https://courtsideheat.com/kobe-bryant-the-greatest-upset-in-nba-history/