Should Cavalier Fans Be Excited About Emoni Bates?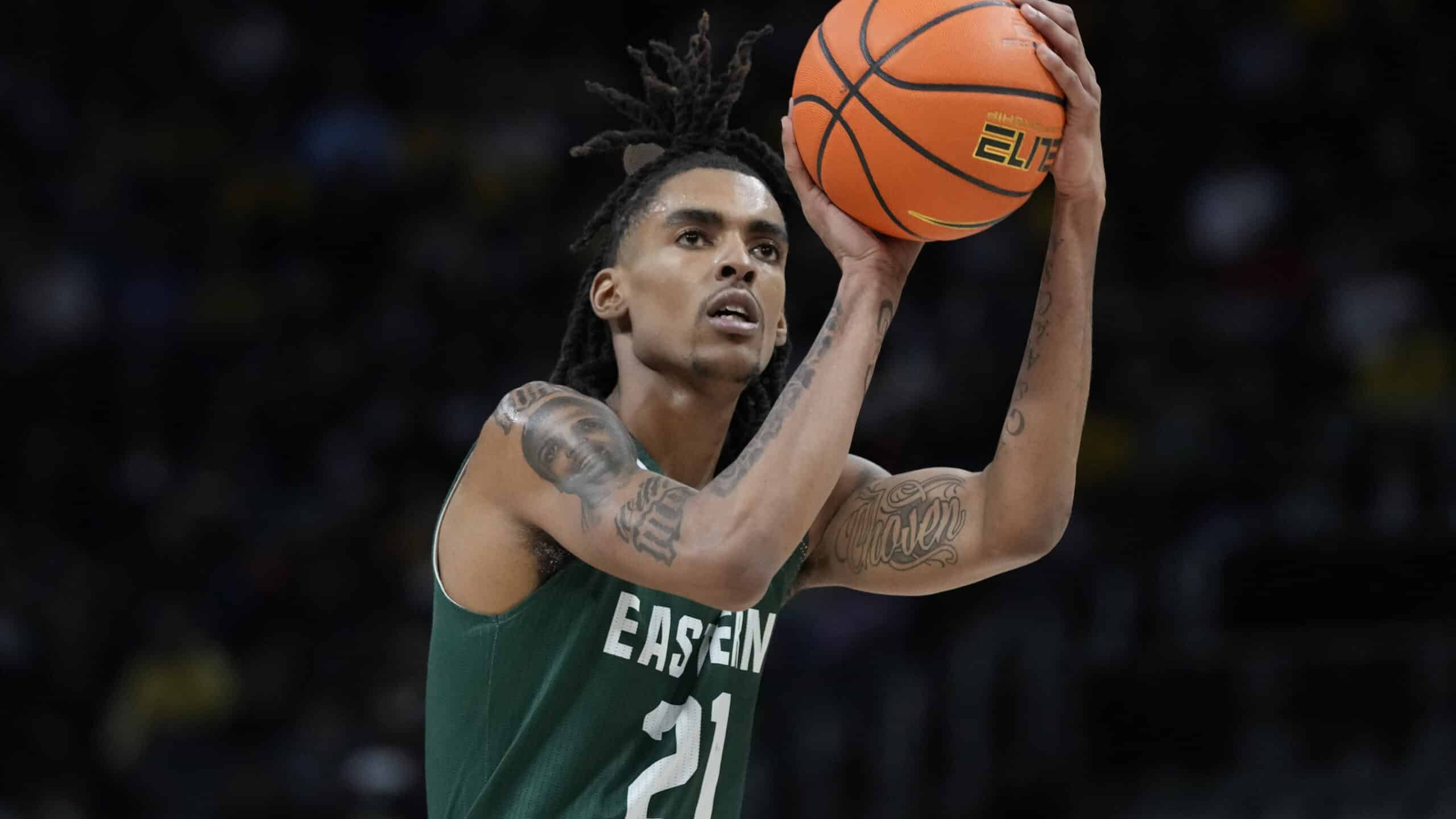 Should Cavalier Fans Be Excited About Emoni Bates?
Should Cavalier Fans Be Excited About Emoni Bates?
Despite Emoni Bates falling deep in the 2023 NBA Draft, the Cleveland Cavaliers selected a player that has upside potential and can be a good player for them.
CourtSideHeat projected Emoni Bates to go in the second round as he wasn't going to be undrafted, but certainly not a first-round selection.
In today's article, I will be going over the pros and cons of Emoni Bates, why fans should be getting ready for his debut, and how he'll help the Cavaliers' bench.
Emoni Bates – Pros
Aggressive shooter
Willing to take contact
Very solid at scoring on off-ball motion plays
Very solid scorer off the dribble
Good enough defender
Emoni Bates – Cons
Extremely ball dominant
Don't expect him to be an elite rebounder
Spotty shot selection
Athleticism is not the greatest – not explosive or able to keep up with taller opponents
Turnover-prone
Bates's stock fell when he ran into the law off of the court; while the charges have been dropped and he was reinstated to play again, Bates dealt with gun/drug charges a couple of months ago.
This is what made him into being a second-round selection.
Cavs fans should still be excited about this late pick
Fans should be anticipating the best out of Bates because he will be mentored by players like Donovan Mitchell. The way Cleveland's organization is structured, Bates will be able to thrive and be able to get better.
Safe to say the Cavaliers know a thing or two about developing players and unlocking their hidden potential. The same can be applied to a player like Emoni Bates.
Is he superstar material?
Bates is not superstar material and most likely will never be, however, his new role in basketball will be coming off the bench and providing scoring. He will need to rework his game so that he isn't as ball-dominant and trying to have the weight of the world on his shoulders.
He was selected with the 49th pick for a reason; this is a low-risk, medium-return pick that will serve Cleveland's objectives on the bench.
I'm telling y'all that this coaching staff and locker room will be able to mold Bates into the player they want to have. He will find his footing in the NBA and the rest will be history for Bates as a bench player.
The bench needs help
I know people are saying he'll be out of the league in two years, and he'll fail in the G-League, but I believe him to be the exact opposite. The hype was ridiculous when he was in high school, but there is some truth to what people were saying about him.
Yes, Bates has flaws. However, there are some flaws in his game that can still be corrected and molded into something better. The Cavaliers need a solid bench with more shooting and I believe Bates has the ability to give them some more firepower.
Experiment and test what works and what doesn't. This was a late-round pick that forces the Cavs to feel no pressure to make it work.
With that said Bates will provide shooting and limited playmaking abilities. I could see him averaging 8/2 in 10-12 minutes per game. He'll impact the bench in a positive way, not in a negative way.
Conclusion
Should fans be excited about Emoni Bates joining this roster? Yes, but don't be excited thinking he is the next LeBron James of Cleveland. He will be a nice bench player that can give this team solid minutes.
Given where he was drafted and who he is, this is not a bad selection by the Cavaliers. Their fanbase should not hate this pick because this pick was a very late pick in the first place. Understand that they have no risks involved, this is a total experimental pick.
Also, given where he was drafted, he will be a solid player as a 49th overall pick. Don't worry Cavs fans, this relationship will work out in the end.
Emoni Bates and the Cavaliers will have a fine experiment together that will land some interesting, yet promising, results.