Should Suns Fans Be Excited About Toumani Camara?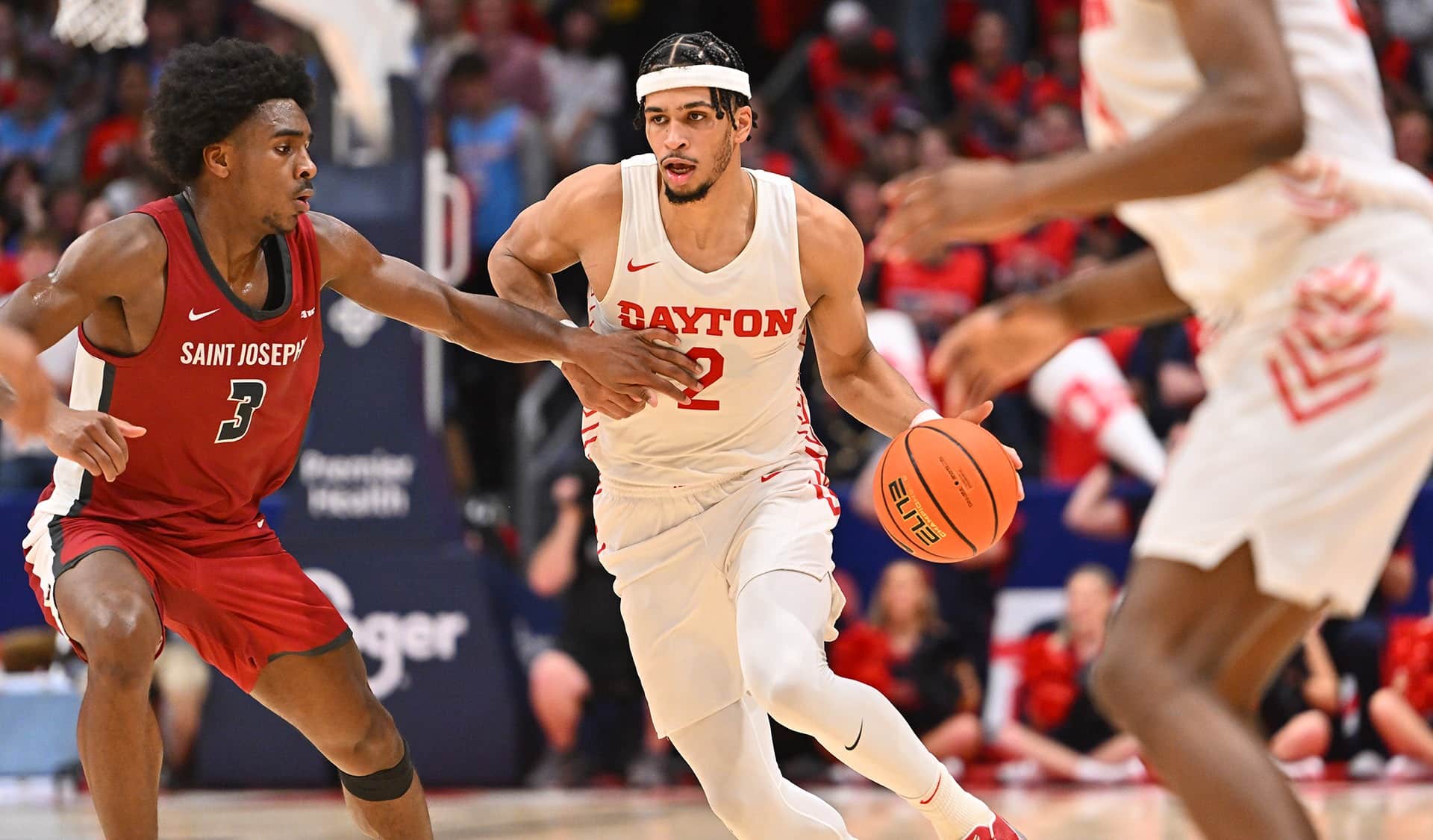 Should Suns Fans Be Excited About Toumani Camara?
Should Suns Fans Be Excited About Toumani Camara?
The Toumani Camara selection has become a very polarizing selection with many writers and companies being skewed on what to think about Camara. The same can be said about fans who were trying to figure out who Phoenix was going to land.
Some people wanted Emoni Bates, some wanted Drew Timme, and the list can go on for a while. With that being said, how should fans react to their newest draft addition?
This article will be detailing Camara's pros, and cons, how he fits well for the Suns, and what areas he can help them with.
Toumani Camara – Pros
Solid rebounder
Exceptional defender
Decent shooter
Decent playmaker
Can shoot off the dribble
Plays very well on both sides of the court
Toumani Camara – Cons
Inconsistent shooter at times
Shot preferences are limited
Can be too passive on offense
Shooting in traffic is questionable
Sometimes undisciplined on both sides of the court
How well will he fit in for the Suns?
Camara can fit in very well for Phoenix as his ability to play as a combo forward will be cherished by the Suns. This organization needs more wings and with their financial situation, needs to go as cheap as humanly possible. That is why Camara is going to have a favorable chance to get quality minutes, despite being a very late second-round pick.
Camara will be Phoenix's one opportunity of being a cost-controlled contributor to this team. Remember, they are paying for the contracts of Kevin Durant, Devin Booker, Bradley Beal, and Deandre Ayton.
Camara will be a solid bench piece for the Suns as they'll definitely use his services.
What areas can he help the Suns with?
Since the Suns are such an offensively-minded team, his defense will be examined closely and probably used a ton. That is where his value is at currently, he is a better defenseman than an offense-man.
Camara's ability to cover the entire court is something special and will separate him from the rest due to his versatility. Rebounding is another key area that needs to be highlighted.
Camara has shown his abilities with Dayton to be that guy to secure rebounds, offensively or defensively.
In 2022-23, Camara averaged 13.9 points and 8.6 rebounds per game. But don't forget about his two other important stats, steals and blocks. He averaged 1.2 steals and 0.8 (almost one) blocks per game.
He can give you a little offensive firepower, but his true bread and butter lie on the defensive side. Camara can be viewed as a developing rotational wing player.
If Camara is given the chance, then he could turn into a similar version of Atlanta Hawks' Clint Capela. I believe Toumani Camara can be a solid bench piece for the Suns, who gets them 10/10 a game – if developed correctly and used properly.
CourtSideHeat's official grade:
CourtSideHeat's official grade is a B+, while many are criticizing this pick. I believe this was a smart move by James Jones and Mat Ishbia to hold onto this pick to draft the small forward.
They prioritized him and what they need over flipping the pick for more picks, which I believe will suit them better. As if they wanted more picks then they would make a couple of smaller trades in the far future to acquire picks. However, Phoenix can be built through free agency.
Toumani Camara will fit very well in what Frank Vogel wants out of his team offensively and defensively, plus it is another depth piece being added to a position they desperately lacked last season.
Conclusion:
Phoenix Suns fans should be happy with this pick. Don't go into this negatively as this will work out very well; I am very high on the former Georiga, Dayton player as he will serve his purpose for this organization.
The Suns are in a fascinating situation where even 52nd picks have a prominent role in an organization. This will transition well as the Suns have one of the best coaching staffs in the entire league, which was built by Mat Ishbia.
The next stop for the Suns is free agency and offering those minimum/vet contracts.