Suns' Willie Green strong frontrunner for Pelican's HC job!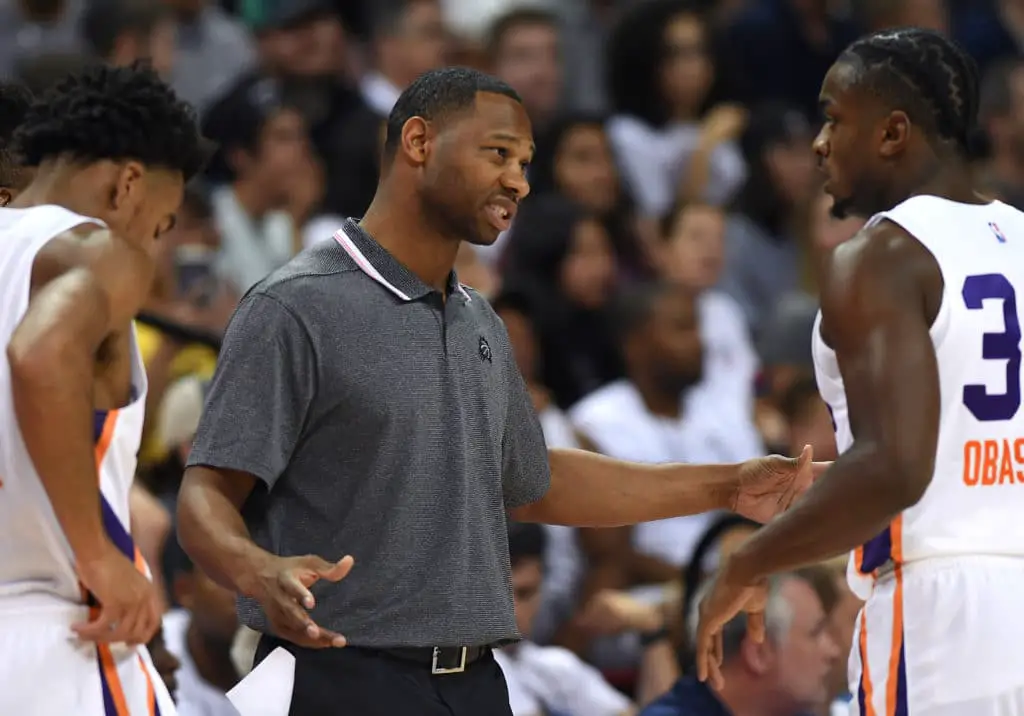 Suns' Willie Green strong frontrunner for Pelican's HC job!
Suns' Willie Green strong frontrunner for Pelican's HC job! The Pelicans maybe getting an NBA Finals head coach with experience and the ring, maybe just maybe. Could that possibility be turned into a reality? It is looking like it as Phoenix Suns' assistant head coach, Willie Green, is now considered the choice for the Pelican's head coaching job.
Green has been within the loop since the beginning of their search after firing Stan Van Gundy, he was able to secure the job when other names were gone. However, ultimately Green was the way to go. Now, as a side note, this is not official. Meaning that he is a strong frontrunner, but not official. But I do believe he is going to get the job and have that made official within the next two days or so.
CourtSideHeat will continue to keep you guys updated as news keeps on progressing; we should be hearing word within the next few days, hopefully, sooner. Willie Green could be securing a job as a head coach and becoming a champion in the 2021 NBA Finals. How awesome would that be for Willie Green?
Want to be exclusive?
Also, want to become exclusive? Like membership exclusive? Like where you are able to have your own exclusive content, coupons, personalized newsletters, and more? Well, look no further because for the price of three dollars you will be sent two newsletters (one of the top products and one of the exclusive articles and in-depth articles with additional coupons), two articles accessed to only you, four personalized coupons, and even emails telling you that your posts are ready to be read. For a small price you can get huge perks as this is per month, per month you will be an insider of the NBA after reading these articles. It is a win-win, how? You get the best in NBA content that shows you everything that the insiders see. Plus, you get to help a small business which means so much to us when everyone subscribes.
Link to register for the Elite Membership: https://form.jotform.com/courtsideheat/new-customer-registration-form
Also, join now and get your first three (3) days FOR FREE. Save huge, go large, and become the insider you were meant to be.
Find us on Social Media!
Now, if you want to keep up with basketball and can't listen to their podcast. It's all covered for you, just go onto social media and click on @CourtSideHeat:
Check out CourtSideHeat's social media and different platforms:
(Instagram) @courtsideheatnba
(Twitter) @courtsideheat
(Facebook)@courtsideheat
(Parler) @CourtSideHeat
(Rumble) @CourtSideHeat
(RetailMeNot) @CourtSideHeat
(YouTube) @CourtSideHeat
Click here right now to know why Kobe Byrant is the greatest upset in NBA History, the answer will shock you! Click here: https://courtsideheat.com/kobe-bryant-the-greatest-upset-in-nba-history/