Celtics advance to face the Warriors in the 2022 NBA Finals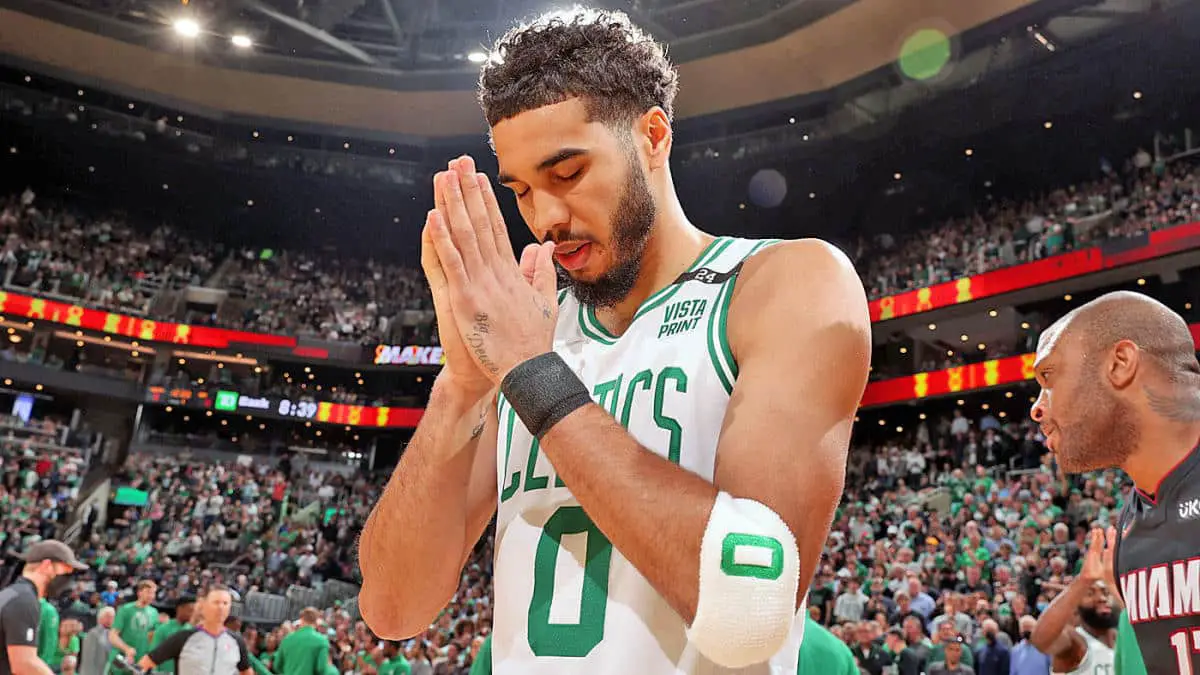 Celtics advance to face the Warriors in the 2022 NBA Finals
Celtics advance to face the Warriors in the 2022 NBA Finals
It took seven games but the Celtics were able to get the job done. The final score was 100-96 as Boston won it in Miami to derail the first-seeded Heat; despite the incredible play of Butler and Adebayo, Tatum and Brown came to play.
Game 7 came down to the wire with incredible shots, heart-breaking shots, intense moments, and proving how magical Game 7's truly are. Butler played all 48 minutes of the game, which is very impressive, as he notched 35 points and 9 rebounds. Bam Adebayo got 25 points and 11 rebounds, then Kyle Lowry got 15 points and 7 rebounds.
Jayson Tatum, who played 46 minutes, notched 26 points and 10 rebounds – he also performed as a playmaker, recording 6 assists. Jaylen Brown racked up 24 points, 6 rebounds, and 6 assists. Lastly, Marcus Smart scored 24 points, 9 rebounds, and 5 assists.
This game went back-and-forth in the fourth quarter, and a little bit of the third quarter, but majority of the game was controlled by Boston. Heat had troubles scoring as size was an issue for them, especially in the paint. Points in the paint is not what we are referring to, but the amount of rebounds in the paint.
Physicality at it's finest. The magic of Game 7 lives on as this was a beauty of a game; everyone balled out and was a fan favorite, but mainly for the Celtics' fans. How so? Well, this is their first NBA Finals appearance since 2010.
This season has been anything but easy for the Celtics, so what would be an even harder road for the Celtics to just make The Finals? They were born for this and they are going to play in Game 1 this Thursday against the Warriors.
CourtSideHeat will cover the NBA Finals on the returning podcast and on social media starting tomorrow, Memorial Day.