Dillon Brooks gets an extension of 3 years, 35 million!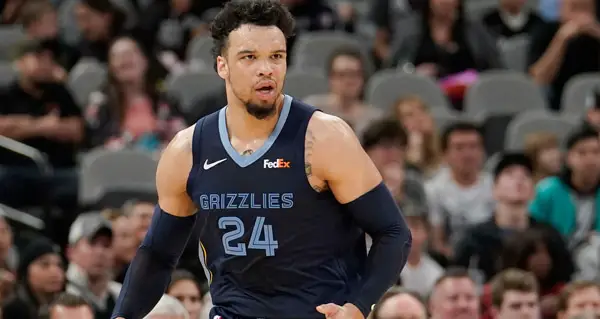 When the Grizzlies traded away Andre Iguodala to the Heat that got back Justise Winslow who is only 23 and is in his prime, and there could be more trades happening like with Danilo Gallinari.
In more moves the Grizzlies have successfully extended guard Dillon Brooks to an contract of 3 years, 35 million dollars. Chris Herrington said this:
"Dillon Brooks' three-year extension with the Grizzlies is fully guaranteed all three years, with no options."
Brooks have bounced back since injuring his toe and from being traded from the Suns, with some confusion, has been averaging solid numbers of 16 points a game. Plus this helps the Grizzlies because he was heading into free agency not this year but next year.