Hot waters are being reached as Nerlens Noel is suing Klutch Sports for money loss!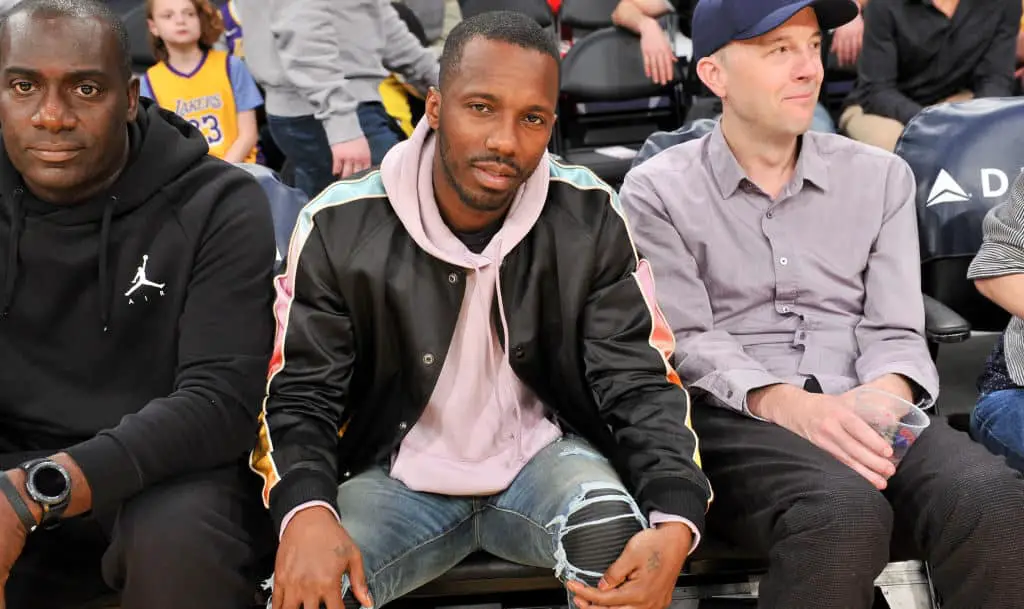 Hot waters are being reached as Nerlens Noel is suing Klutch Sports for money loss!
Hot waters are being reached as Nerlens Noel is suing Klutch Sports for money loss! The huge news is rising from the fire, legit, as legal implications are rising. Noel was the talk since 2017 and not the good kind of talk. Why? Because he was known for fumbling the bag of $58 million dollars offered by the Dallas Mavericks; people kept making fun of him, called him names, and ponder the questions on how and why this could even happen to anyone. Truly, could this happen to anyone with a knowing of big-time money? Long story short, he never was offered those big contracts again and now we are seeing him with a $27 million dollar contract extension with the Knicks; but, still, nothing like what he was offered several years ago.
Rich Paul of Klutch Sports represented Nerlens Noel from 2017-2020 because Noel fired his old agent and met Paul at a birthday party in Los Angeles featuring Ben Simmons. The lawsuit targets that Rich Paul cost Noel huge money during his time as his agent. Main bullet point? The $58 million dollars missed out by 'bad betting on yourself' moments.
So, what exactly led to this messy situation?
Remember, before I carry on, this is a one-sided story that only talks about Nerlens Noel; there is no defending side made by Rich Paul of this moment yet. With that in mind, let us continue! At the start of the 2017 free agency Noel made the decision to fire his old agent, Happy Walters, and that brought in his new agent, Rich Paul who is a part of Klutch Sports.
Paul allegedly said to him to pass up on that money and that he could get him, Noel, a better contract. Better money. More money. This was the same agent that represents Ben Simmons, LeBron James, and many other All-Stars. However, following his advice, it turned out that his season got derailed by thumb injuries and cost his season. The promising season could have led to more money.
This is where the rub lies, since his stock went down and no one wanted to pay him more than what was offered to him the previous season; he was out of luck and couldn't get that deal. This means Rich Paul, in some respects, caused one of the greatest contract turndowns in NBA History. Imagine that.
Noel remained true to the cause with this agent, which was through four contract signings, and he came up with backup roles and contract minimums. Sad… isn't it? That is why he is suing the firm and his former agent, lost money, poor negotiating, and lack of situational awareness on money and his actual worth.
This is where betting on yourself has good and bad sides.
But that wasn't the true beginning, here is the TRUE beginning!
Klutch Sports filed a grievance report against Nerlens Noel with the NBPA claiming that he did not pay $200,000 dollar in commission fees towards his past one-year deal with the New York Knicks. That moment right there is when things got heated, that is the official moment that legal action was taken by Nerlens.
End result? Someone is paying someone money, how much? We don't know, but what we do know is that this case is not going to settle down and both parties are not going to back down. All I know is, expressed through the podcast, that this is going to have a crazy ending and an unlikely finish.
Find us on Social Media!
Now, if you want to keep up with basketball and can't listen to their podcast. It's all covered for you, just go onto social media and click on @CourtSideHeat:
Check out CourtSideHeat's social media and different platforms:
(Instagram) @courtsideheatnba
(Twitter) @courtsideheat
(Facebook)@courtsideheat
(Parler) @CourtSideHeat
(Rumble) @CourtSideHeat
(RetailMeNot) @CourtSideHeat
(YouTube) @CourtSideHeat
Click here right now to know why Kobe Byrant is the greatest upset in NBA History, the answer will shock you! Click here: https://courtsideheat.com/kobe-bryant-the-greatest-upset-in-nba-history/