Kyrie Irving questionable to return against The Bucks after missing 6 games!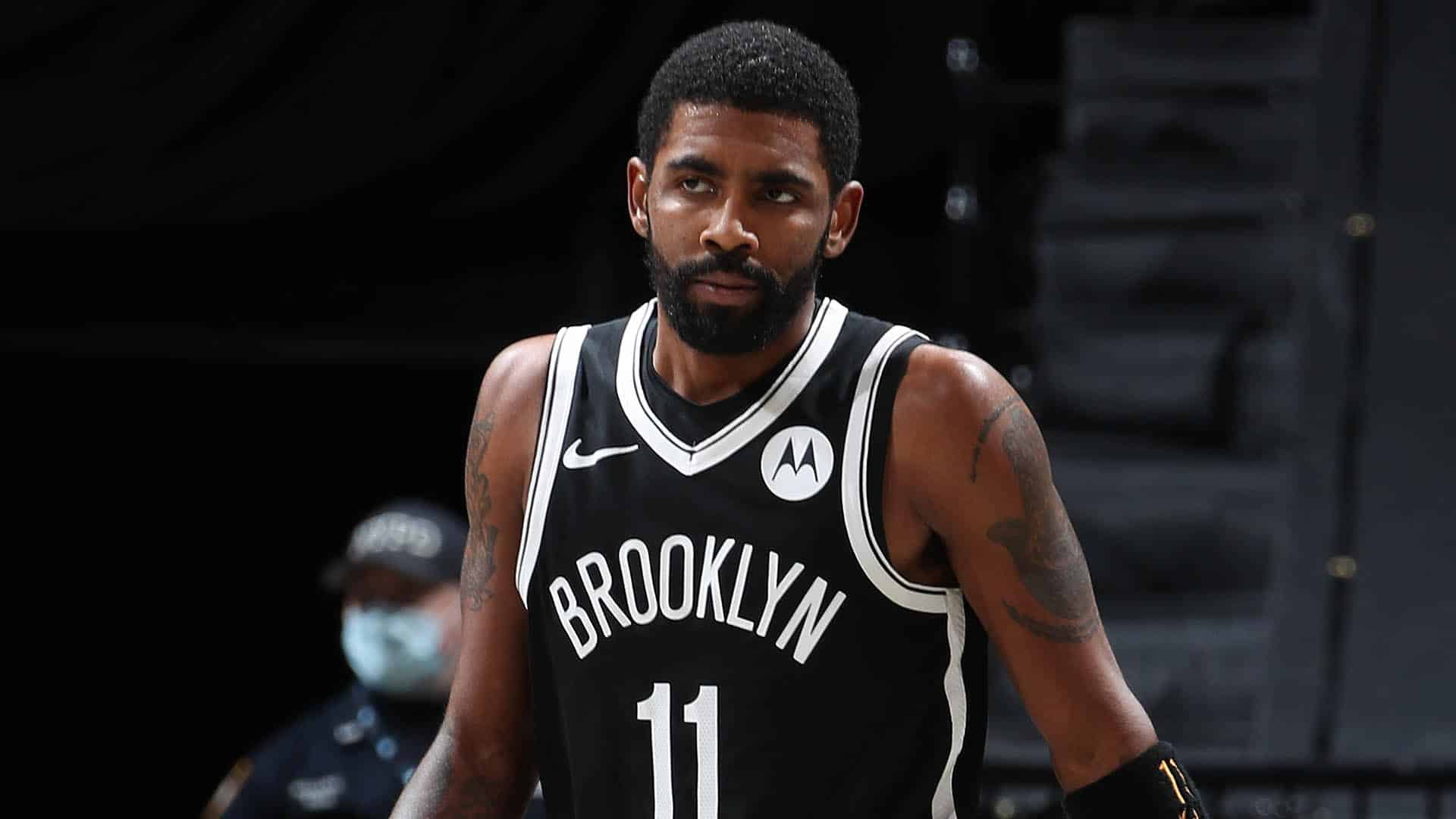 Kyrie Irving questionable to return against The Bucks after missing 6 games!
Kyrie Irving questionable to return against The Bucks after missing 6 games! Sadly, this has to happen. Irving will have a chance to return to the court after missing 6 games. The chance comes when the Nets play the Bucks.
This comes to no shock that he would return to the team after the blockbuster trade between the Nets, James Harden, Rockets, and two other teams.
The rule for his absence is for personal reasons, what are those we don't know? But as far as we know and our sources go, people are furious with Kyrie leaving his team high and dry when injuries and drawbacks set in for Durant and other players.
Also, when reports and rumors surfaced of him at parties with Drake and even maybe at a party with his sister. We do also know that Kyrie was upset with the organization and wanted some load management time. Sadly, the player making $40 million a year can't help his team because he doesn't feel like it. It was all about him, nobody cares for him, plus Kevin Durant has mixed feelings about Irving. Don't believe us? Listen to this that will change your mind!
Kyrie did enter protocols and severe (lose term) fines!
Since partying with Drake and attending to family birthday parties, the NBA was not going to let this go. The league has fined Kyrie $850,000 dollars for having to be in quarantine and violating rules given to the players. These rules state that no player can attend places like lounges or other places like that; plus they can not have 15 people contained in the same or distanced area of a player. He violated both of those, huge, rules.
The Nets have gotten to see what the duo, the resurgence duo, is now doing back together after many seasons apart. Harden went off for a triple-double while Durant went off for 45 points and 5 rebounds; that sailed them towards the win and first win for the duo.
To hear the facts for and against Kyrie, his situation, and why is the worst player in NBA History to play with LeBron. Come and check out our podcast here on the site, iTunes, Google Play, and even SoundCloud.
Get to know more about our content and our shop!
Click here right now to know why Kobe Byrant is the greatest upset in NBA History, the answer will shock you! Click here: https://courtsideheat.com/kobe-bryant-the-greatest-upset-in-nba-history/
If you would like to visit our store on Mercari than click here: https://www.mercari.com/u/892211489/
Become a writer today… for FREE!
Also, for everyone that is looking to write basketball articles or just to show off their writing creativity, this is for YOU! CourtSideHeat came out with this new program where YOU AS THE WRITER, THE AUTHOR, can create your own masterpiece of an article for CourtSideHeat.com. It is really simple, just hit us up on email at CourtSideHeat13@gmail.com and just send us your ideas/content and we will be publishing you as the author for free. You can have your name next to your content, have it share through our social media, and get tons of people to read your exciting, creative article.
Check out our different social media platforms!
Check out CourtSideHeat's social media and different platforms:
(Instagram) @courtsideheatnba
(Twitter) @courtsideheat
(Facebook)@courtsideheat
(Parler) @CourtSideHeat
(Rumble) @CourtSideHeat
(RetailMeNot) @CourtSideHeat
(YouTube) @CourtSideHeat