Russell Westbrook joins 20,000 points club!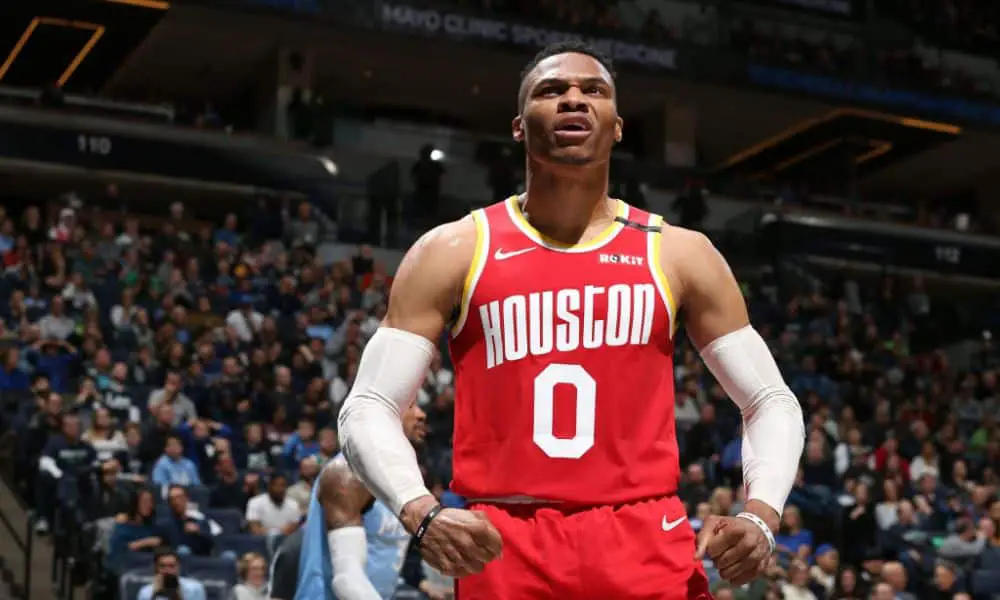 The Rockets beat the Lakers yesterday 121-111 thanks to the help of Russell Westbrook's 41 points, Westbrook got the win for his team and got into the 20,000 point club!
Westbrook is the 46th NBA player in history to have 20,000 plus points in his career, he also joins Oscar Robinson and LeBron James to be the only players to get 20,000 points, 7,000 assists, and 6,000 rebounds.
"That's a blessing," Westbrook said. "I'm thankful for being healthy. Thankful for having so many great teammates."
Westbrook is the 5th active player joining LeBron James, Kevin Durant, James Harden (teammate), Vince Carter, and then Carmelo Anthony. The good news is that Westbrook is only 31 years old so he has a lot of playing time left on him to achieve some more milestones.