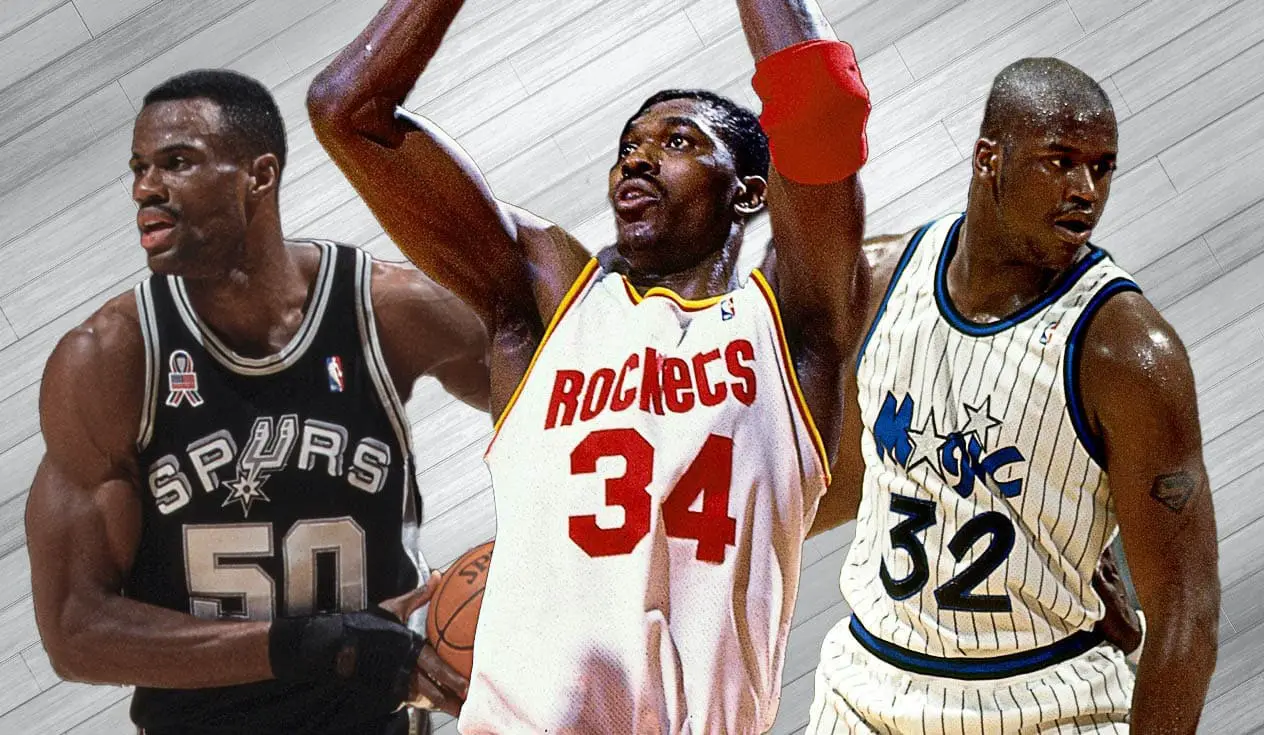 In the 80's, 90's, and 2000's the big men have been very popular. Why? Because you had Shaq, Kareem Abdul-jabbar, Karl Malone, Hakeem Olajuwon, Tim Duncan, Pau Gasol, Robert Parish, Patrick Ewing, ETC.
What happen to the big man role? Some of the greatest basketball players come from being a big man, if you were a big man you would love it because you can play in the paint, get rebounds, protect the paint, dunk, ETC.
Big men were loved and they are still loved but sadly NBA teams have been transitioning from big men to small men, meaning that most teams don't involve their big man anymore because teams want to revolve it around the three-point shot, the jumper, and even if they go to the basketball the little man going to have the ball.
Even big men now don't want to be known for playing contested defense, being in the post, being a rebounding machine more and more times now we see that these big men are spreading their wings and trying to hit three-pointers and wing shots and sometimes posting up a man.
To me what defines the big man position, like forwards and centers, would be putting a body on someone whether that be on offense or defense, play down low in the post, try to score the easy buckets, rebound in the paint, score in the paint, box out strong in the paint, and be controlling over the paint on offense and defense.
Have anyone ever seen Robert Parish, Pau Gasol, Patrick Ewing for example? They were true big men they liked being in the post, they wanted to be in the paint, getting those easy buckets when you put a body on someone and you force them out of your domain.
Now let's talk big men in the NBA right now, if big men actually played like big men your team can do damage. Since there are players under 6'6 inches it would be easy now, for example, a 7'0 foot guy comes in and post him up for a dunk or a classic lay-up.
Do you know how much damage that would cause? Because if the other team doesn't have anyone his size or close to his, because they are playing small ball, then it would be easy buckets all the offensive player has to do is force him out of your way then you make your move to get the lay-up or dunk.
If I were a team head coach and I saw a team playing small with their highest height being 6'6 then I would call a timeout and bring in my big man of 6'8, why? Because even though it is a two inch difference that can help in so many ways, you can post him up, force him out of your way, do a floater over him, get by him for a lay-up, maybe a dunk.
If you can have height advantage in the NBA then that will help your team tremendously because then your team can rely on the big man getting it done in the paint, once your opponents are trying to stop the big man you then can mix it up. You can shoot mid rangers, three-pointers, and then go back to your big man. There is so many opportunities you can still have with the big men specially if your opponents don't have anyone tall often to guard him.
If you bring back traditional big men style instead of letting him rip from down-town you can earn more points without having to waste more shots for points, the NBA big men and players are playing in today is made up of dunks and three-pointers.
If teams put their big man out there on a small player in the post then your going to win each battle, why? Because the big man is dominating the paint and his opponent, I'm just saying that this can help teams get easy buckets if they go back to the traditional way of playing big men.