Adebayo and Dragic (again) listed as doubtful for tomorrow!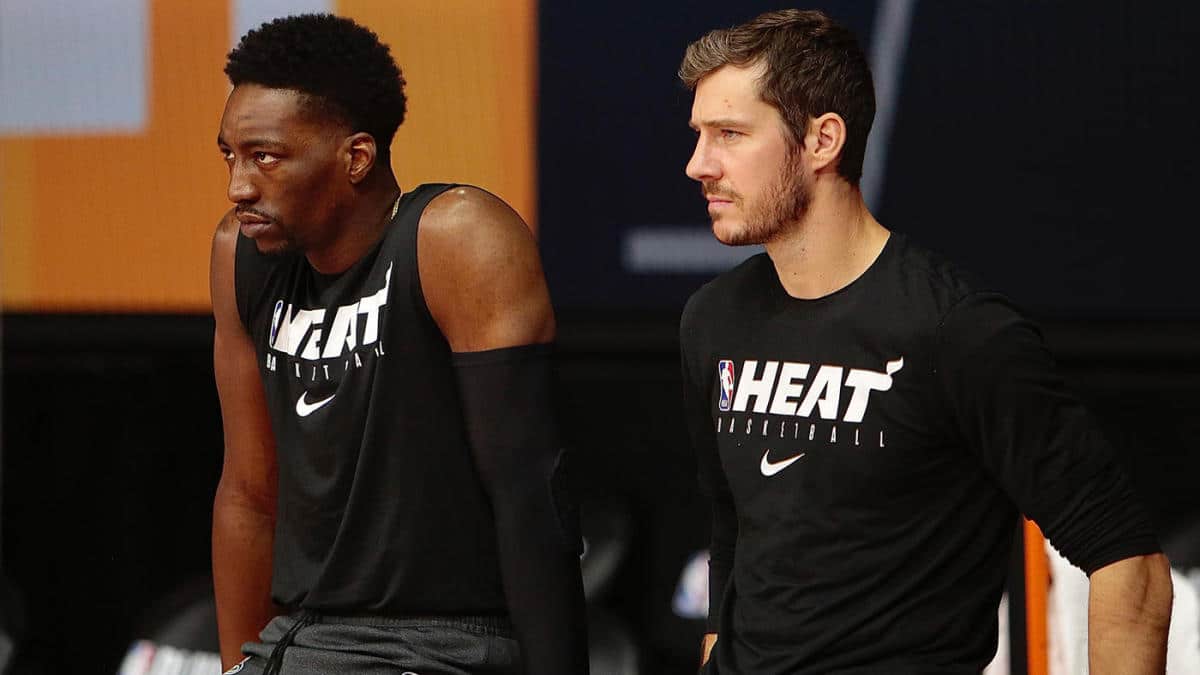 Adebayo and Dragic (again) listed as doubtful for tomorrow!
Adebayo and Dragic (again) listed as doubtful for tomorrow! With the Heat trying to crawl, scratch, do anything to keep their dreams alive of winning a championship. Have become a lot slimmer, shorter, and people might be picking against them to win (again).
Both Bam Adebayo and Goran Dragic are going to be listed as doubtful for Game Three tomorrow VS the Lakers. Adebayo has been dealing a neck straining injury and Dragic a plantar tear in his left foot.
They have been out with these injuries since exiting Game One, the Heat are trying to stave off a 3-0 deficient for the Heat. Sadly, with Game Two in the books without them, they lost. They lost 124-114 to Anthony Davis and LeBron James's Lakers. This hasn't been helping the Heat, as they need Adebayo's defense in the paint skills. Plus, Dragic's shooting skills around the arc and on the inside. Nonetheless, both men are huge parts in this offense and for them not to be in Game Three tomorrow that hurts.
Confusion between Adebayo and the medical staff?
It was being speculated that Adebayo was going to be able to play in tomorrow's game, depending on how things were going for his shoulder/neck. So did Bam Adebayo, Adebayo thought he was going to be cleared to play.
This is what Adebayo thought on his current health status:
"Yes, I believe I'll be in the lineup," Adebayo said. "I'm feeling better. I believe I'll play."
Well, plans are changed. Plans are changing as the medical staff and trainers think it would be best for Adebayo to sit it out for a little while longer. Currently, nobody has a timetable on how long that'll be. For the Heat, hopefully not that long before he can return.
This could be another brutal sighting for the Heat as they don't have their main players out there assisting and helping Jimmy Butler's Heat.
What do you guys think? Do you think the Heat can win? Or will it be another Lakers steamroll? Sound off in the comments below!
Get to our content more and our shop more!
If you want cool, retro items (like cards and action figures) then you need to check out our shop: https://www.mercari.com/u/892211489/
Find out more about Bam Adebayo, Lakers, Heat, and Goran Dragic by clicking here. This is what happened, why they were out, and more! Click here for the article: https://courtsideheat.com/this-just-in-dragic-and-adebayo-wont-be-playing-tonight/