Adebayo will play tonight while Dragic is still out!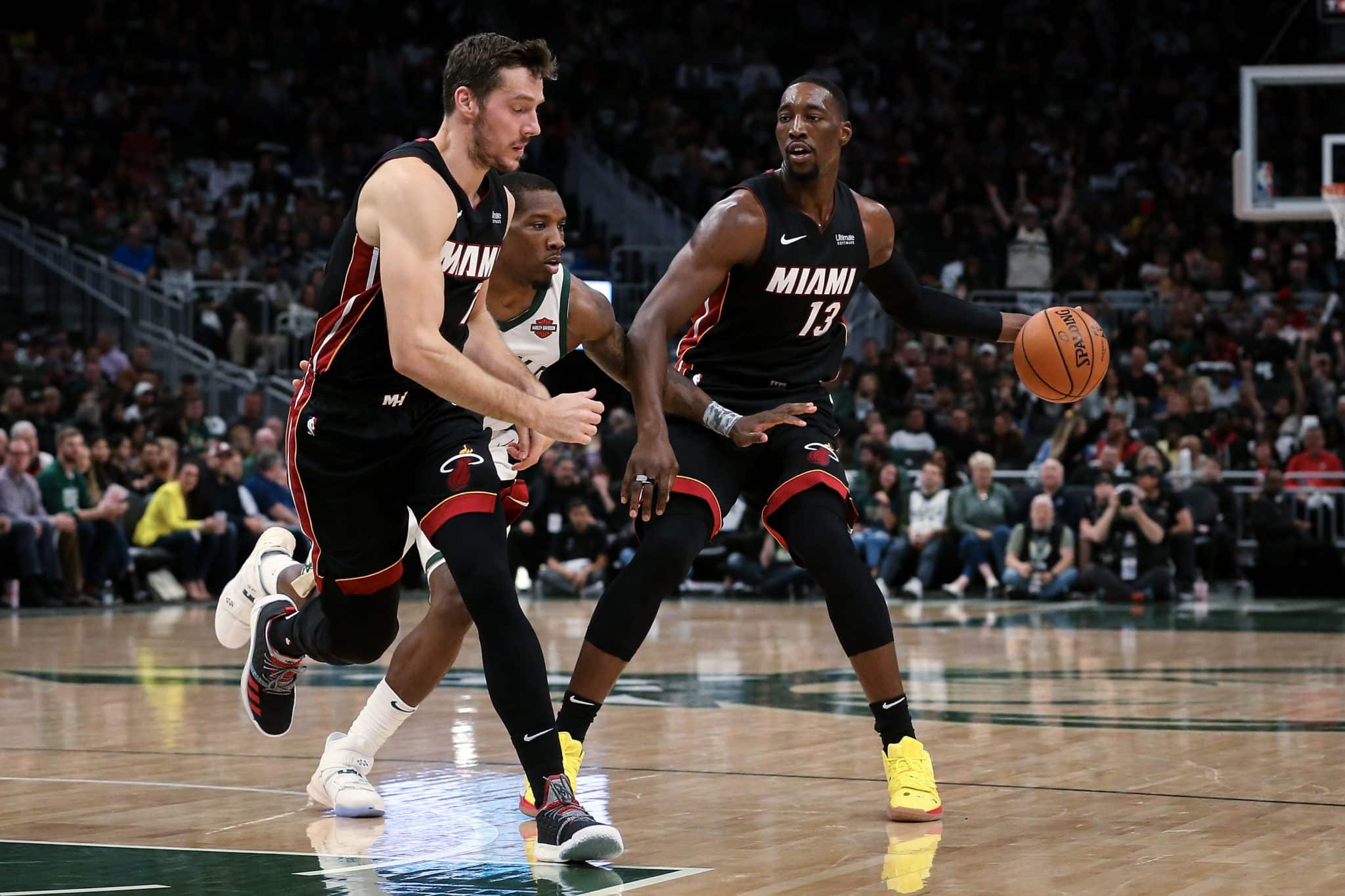 Adebayo will play tonight while Dragic is still out!
Adebayo will play tonight while Dragic is still out! This just in: the Heat have announced that Bam Adebayo, who was labeled as questionable, will play tonight. There was some positive things that were leaning towards them playing him tonight, he has been dealing with a neck strain injury for the past two games.
Dragic on the other hand will be out, he did have a positive moment for a second but that didn't last. He was shooting out on the court before warmups to test his injured left foot, but it was a no-go.
This was to test his pain tolerance since completely tearing his plantar fascia in his left foot. He was trying to make a run at it, trying to get a good to go sign from his team. Unfortunately, he nor the team wants to have any more damage to be done to the ligament if he did play tonight.
So far in the series, it is 2-1 with the Lakers leading by one game. This is a huge game for both teams because this can give the Lakers the ultimate sealer for the NBA Finals; or give the Heat a shot at making this a competitive series, if they win tonight then the series is tied at two apiece.
Adebayo stats have been 17.8 points, 10.9 rebounds, and 4.6 assists per game. The game entirely will be different for the Heat. From the standpoint that Butler won't have to keep driving to the hoop; at least Adebayo can be another star player to help the Heat win this game and make it more interesting.
What do you guys think? Do you think that the Heat can win tonight? Or do you think it is going to be another Laker's victory? Sound off in the comments below!
Get to know our shop and our content better!
Watch our last podcast episode to see what has been going around the league, getting caught up, and what you may have missed. Trust me, you don't want to miss out on this podcast. Everything you need to know, and more, within 40 minutes! https://soundcloud.com/court-side-heat/doc-riversphilly-talk-breaking-down-the-finals-draft-news-and-more-ep-8
If you want to visit our shop for the coolest, most retro items available; then click here: https://www.mercari.com/u/892211489/