Bam Adebayo is now listed as questionable for Game 4!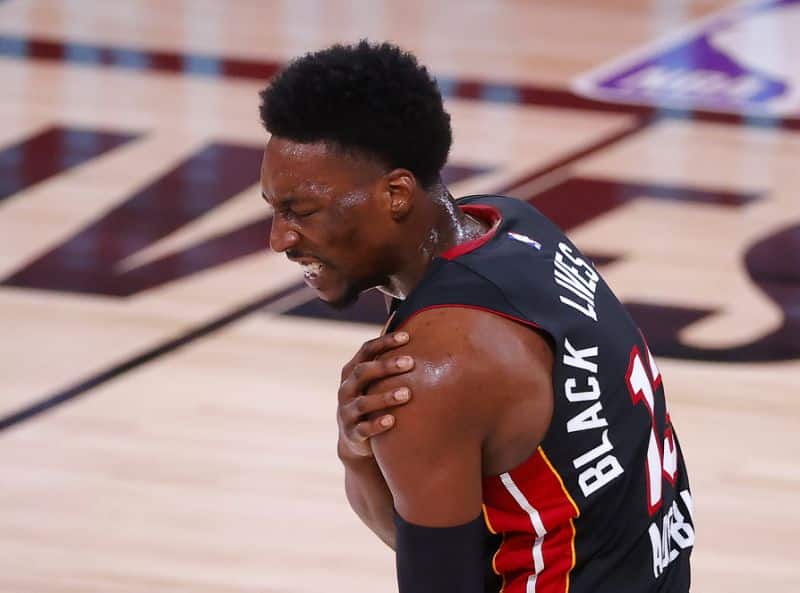 Bam Adebayo is now listed as questionable for Game 4!
Bam Adebayo is now listed as questionable for Game 4! This is great news for the Miami Heat as they could be heading into tomorrow's game with Adebayo. Adebayo has been dealing with a neck strain, out games two and three. Will be questionable to come back for the Heat's only shot to have a chance in this series.
Adebayo has been wanting to come back to the NBA Finals, we all thought he was going to play in Game 3. Sadly, that wasn't the case. Both Dragic and Adebayo were listed doubtful then to out. It was funny, Adebayo thought he was going to play last game. But, that changed as the trainers were thinking of something else. They had a different plan in mind.
This is what Bam Adebayo has to say on him wanting to be back in the Finals:
"I'm trying to get back as quickly as possible," Adebayo said Monday before the Heat upgraded his status. "They're just trying to make sure I'm safe and I'm ready to play. It's really day-to-day. When they say I'm ready to play, I'll be out there."
"I don't miss games. That's not me," Adebayo said. "That's not how I'm built. I want to play. I've always been like that. I've always got the thrill of just putting on that uniform and going out there and playing. To be in the Finals and the medical staff is telling me I can't play … it sucks. But I understand."
Is this a positive for the Heat?
This is a huge positive for the Heat, the need him back. This will give the Heat another weapon, another star to work with. Even if he isn't 100%, he still is going to help set picks for Butler, create good shot opportunities, and not let Jimmy Butler get double-teamed by A.D. and LeBron.
This will help the Heat, I think this can even the playing field a little bit, having the momentum and everything after the last game. To me, this is how the Heat wants it. Giving the ball up to Jimmy Butler and having Adebayo, Herro, and the rest of the team creating opportunities on offense and defense to help the team beat the Lakers in Game 4.
Get to know our shop and our content better!
If you want to visit our shop for the coolest, most retro items available; then click here: https://www.mercari.com/u/892211489/
Find out more about Bam Adebayo, Lakers, Heat, and Goran Dragic by clicking here. This is what happened, why they were out, and more! Click here for the article: https://courtsideheat.com/adebayo-and-dragic-again-listed-as-doubtful-for-tomorrow/