Chris Bosh expresses his frustration on not being a HOF finalist!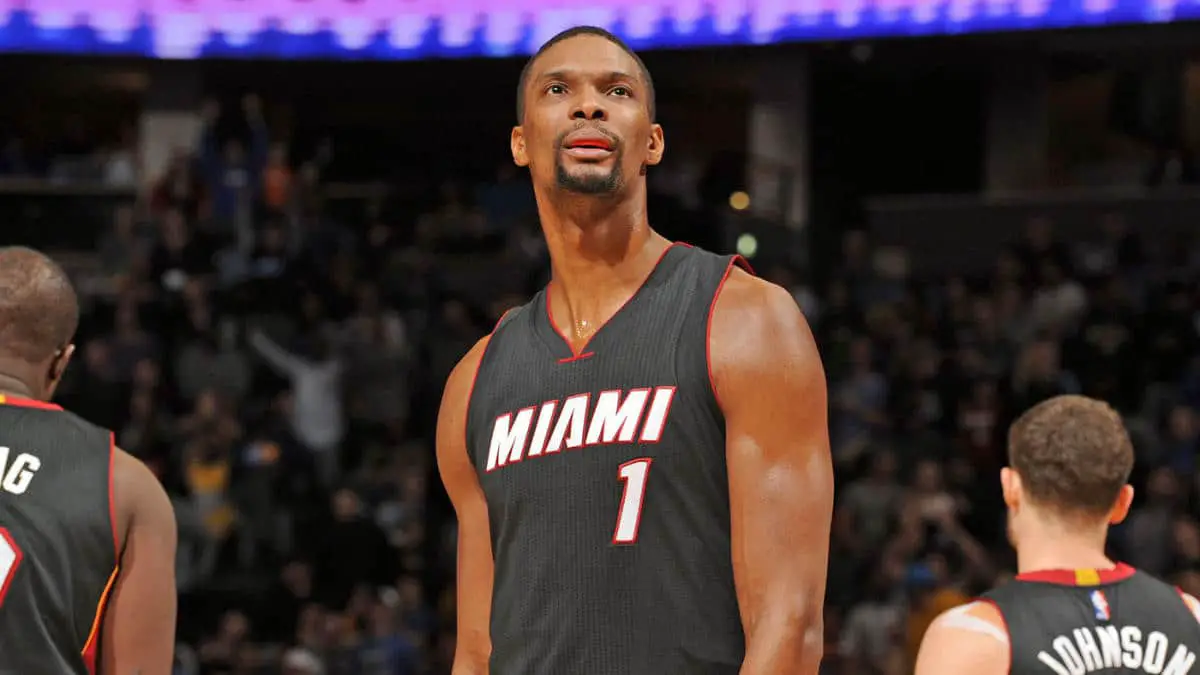 Chris Bosh, who's career ended by health issues back in 2016, has not been taking getting rejected by not being selected as an finalist for the Hall of Fame. He calls it "disappointing."
This is what he said about the rejection from being a finalist:
"I'm going to be honest with you," Bosh said. "I'm a competitor, man. I've been competing my whole life. A lot of people don't really know that about me, but I'm a fierce competitor. Losing bothers me. Coming up short bothers me. It always has, you know, since the moment I started playing basketball and it kind of bleeds over into everything that I do. So I'll just get ahead of it, and so you hear this from me: I'm disappointed."
In NBA History there has only been 13 players to, at least, have 19 points and 8 rebounds in his career including at least 11 All-Star selections. This includes Patrick Ewing, Larry Bird, Kareem Abdul-Jabbar, Shaq, Wilt Chamberlain, Karl Malone, Charles Barkley, Bob Pettit, Moses Malone, Hakeem Olajuwon, Elvin Hayes, Elgin Baylor, and Chris Bosh.
Twelve of out thirteen players are in the Hall of Fame, the only player excluded would be Chris Bosh.
"One of the things people like to say is, 'Oh, next year,'" Bosh said during a video that also touched on the topic of motivation. "What if there's not a next year? That's something that I think about every day. And I hope you think about it as well: But what if there's not a tomorrow? What does that even mean? That is a definite question that's been on my mind quite a bit, but I just have to be honest with you guys. I'm very disappointed."
The last time we ever saw him was at the 2016 NBA All-Star game, but before the game it was discovered that Bosh had a blood clot in his leg ending his career.
This is what Chris Bosh said about coming up short in his career:
"I've been disappointed with my career coming up short," Bosh said. "I feel that I should still be playing basketball right now, but that's neither here nor there. That was in my goals. That was in my plans, and it just did not work out like that. I don't want to be in this position. Now I'm here dealing with that. Had other plans, started making plans on the potentiality of going in with such a great class, didn't even qualify. You know what I mean? … It's just disappointing."