Stephen Curry still not cleared for contact!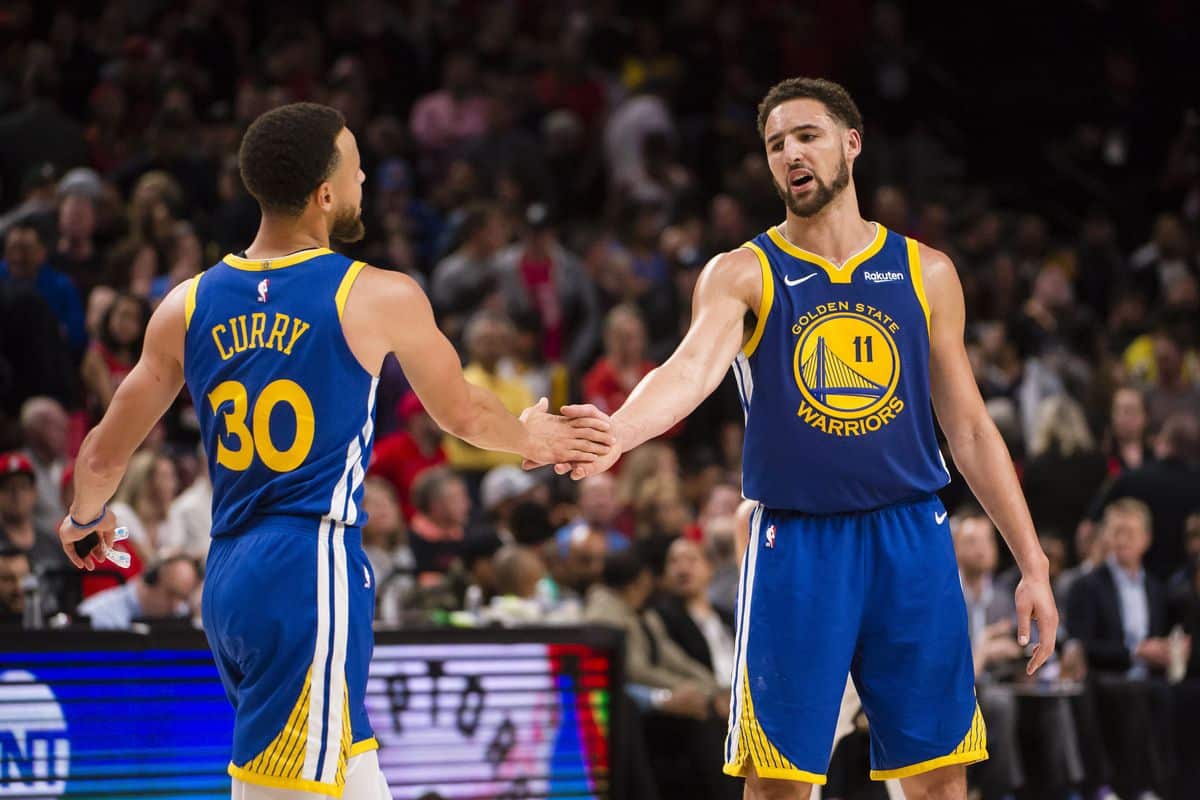 Warriors guard Stephen Curry has not been cleared for contact due to a broken left hand he broke a few months ago against the Suns, since Curry is untouchable because of the injury the team and Steve Kerr gave him a nickname.
"We were calling him Tom Brady today," Warriors coach Steve Kerr said after the evening session. "'Don't touch Steph.' I think it was more for fun than anything, but he took part in everything other than our scrimmage. We scrimmaged at the end and he didn't do that, but he took part in everything else, and he's looking great."
People are believing that Curry will be back with the team in early March but there is no official timeline, Kerr also said that Curry will not be taking contact this week in practice.
"I don't know when he's going to be allowed to scrimmage," Kerr said. "It's not this week or anything, but he looks really good. He's gaining strength, gaining confidence, and he's been putting himself through some brutal workouts. So his conditioning is about as good as it can possibly be for somebody who hasn't been able to scrimmage because of what he does and how he goes about his work."
Coach Kerr talks about newly acquired Andrew Wiggins and Stephen Curry:
"I think it's important for Steph and Andrew to get to know each other and to play together," Kerr said. "I think it's important for Steph to play without all the guys we've lost who are not gonna be back next year — Kevin [Durant] and Andre [Iguodala] and Shaun [Livingston]. Steph, in many ways, has depended on those guys, as sort of a giant security blanket. For a guy who is so skilled and talented, this has still been a team effort over the years, and he's been blessed with some of the smartest players and most talented players in the league."
"And so it's gonna be a different look for him, and I think it's important. He only got three games before his injury, I think it was, so it's important for him to feel the difference, because it feels different for us. And with all these young guys, we're trying to teach them on the fly, and a lot of things that we have taken for granted over the last five years, we can't take for granted anymore. Steph needs to feel that himself. And so that's a big part of this last quarter of the season that he's gonna be a part of."
Plus Steve Kerr also says it is unlikely to have Klay Thompson back for this season after suffering a torn ACL in last year's Game 6 of the NBA Finals.
"It's so different, because with Steph, there's a definite timetable," Kerr said. "It's easy to look and say, 'In a couple weeks, Steph's going to be ready to play.' I don't know exactly [when], but Klay's a long ways from that, so I don't even entertain any thoughts of Klay playing this year."
"But I do know that this last part of the season is an important stretch for us to springboard into next year. And with the trade for Andrew and all the young guys we're trying to develop and Steph's return, these are important games. They allow us to get to know each other and to play together and maybe fiddle with some lineups, fiddle with some schemes, and get a look at them over the summer before we get back to camp."