Coach Wade's toughness just recruited one of the best ranked juniors!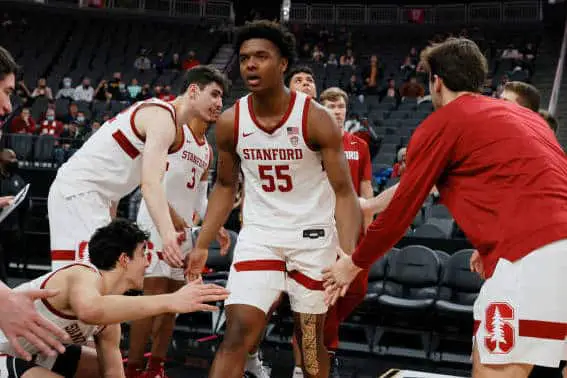 Coach Wade's toughness just recruited one of the best ranked juniors!
Coach Wade's toughness just recruited one of the best ranked juniors! Who knew toughest sold? I guess we could look at Bill Belichick, Phil Jackson, Greg Popovich (or he may just be a jerk), as the list can continue. But, the number one name we can put on there: Will Wade, college basketball head coach of the LSU Tigers.
No seriously… tough love sells and this player can testify!
"Coach Wade gets on his players and I like that," Allen said. "I am the type of player who needs to know what I need to do better. I am ok with constructive criticism. It helps me become a better player. I like the way Coach Wade keeps his composure in tough times during the game and how he supports his players."
Back up real quick, who is this ranked player?
Marvel Allen is a top-15 junior that chose the Tigers over a top eight that included the likes of Arizona State, Alabama, Ohio State, Georgia, and many more. That is how serious he is about head coach, Will Wade.
The shooting guard is ranked number 14 on the ESPN 60 for 2023; not only that but he is also considered the third best shooting guard of that 2023 draft class. Talk about being special, when it comes time for him to shine you best believe teams will be lining up to draft this five-star prospect.
Not only can he shoot it behind the arc; but his bread and butter is driving it through the lane and into the basket, plus the mid-range can be his game. Almost like Chris Paul in the sense of cashing in his shots at the mid-range. Fast breaks are also something to keep an eye out for. If he is on the court then best believe he is capitalizing.
This is certainly a name to keep an eye out for as the 2023 draft could be hosting him as a the number one pick.
In conclusion, add Wade's name to the list of tough-love sells!
Great program, great player, and already building that connection with the coach publicly. Whether on the college-level or pro-level, it doesn't matter as tough love sells when it comes to actively competitive players looking to get better. Allen is looking to get better and hoping to learn and improve under the guidance of Coach Wade.
LSU has always been a hotspot for five-star recruits, but maybe it is because of the tough love nature? I guess we will have to see how Allen improves and grows as a pro and where he lands in the 2023 NBA Draft.
Check out CourtSideHeat's social media and different platforms:
(Instagram) @courtsideheatnba
(Twitter) @courtsideheat
(Facebook)@courtsideheat
(Parler) @CourtSideHeat
(Rumble) @CourtSideHeat
(Gettr) @CourtSideHeat
(YouTube) @CourtSideHeat