Baylor makes history for ALL the WRONG reasons!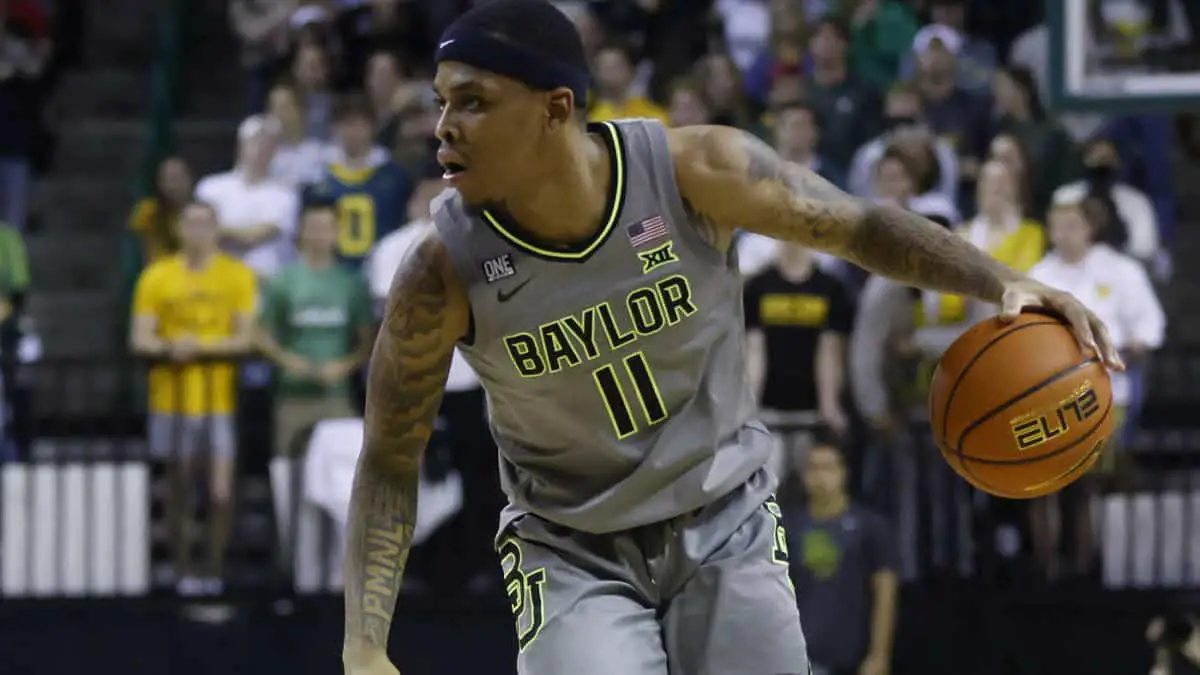 Baylor makes history for ALL the WRONG reasons!
Baylor makes history for ALL the WRONG reasons! No. 1 Baylor lost, however, this was no ordinary loss. Sadly the Bears lost on history and added another to the record to make it 15-2, 3-2 Big 12.What is the significance of their lost to Oklahoma State? Well, besides the upset. Which you can call it as not many were expecting the stunning work of Oklahoma State to defeat Baylor.
The history-making came when they lost on Saturday against Oklahoma State as this is the first time in men's college basketball history to lose two home games in a week as a AP No. 1 team. The game saw the largest lead of the night come to 17 points against the Bears, the Cowboys were cleaning shop. But, we thought a comeback was in order. The Bears were in a point's distance with 1:21 left in the game – score 55-54. Sadly? They didn't score again after the two free throws made by LJ Cryer.
The game can be thanked by Bryce Thompson, who scored 18 points in that game, finished the game by scoring 6 of the final points of that game. The Cowboys are currently 9-7, 2-3 Big 12.
What a weird week for the AP-Ranked number one Baylor as they are hoping to break this losing streak as home games should be won games; especially when it is a game you should win. Now Baylor has to go on the road against West Virginia. That should be a fun game as Baylor needs to get one in the win column and I believe it can happen in this next game.
Check out CourtSideHeat's social media and different platforms:
(Instagram) @courtsideheatnba
(Twitter) @courtsideheat
(Facebook)@courtsideheat
(Parler) @CourtSideHeat
(Rumble) @CourtSideHeat
(Gettr) @CourtSideHeat
(YouTube) @CourtSideHeat