Dennis Schroder out for three weeks after surgery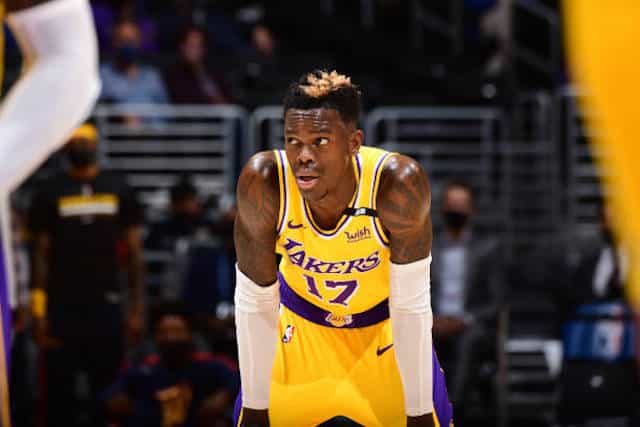 Dennis Schroder out for three weeks after surgery
Dennis Schroder out for three weeks after surgery
While the Lakers are getting back LeBron James, Anthony Davis (both soreness), and Russell Westbrook (hamstring soreness), Los Angeles will be without Dennis Schroder who is reportedly going to miss at least three weeks due to his thumb injury.
The injury turned surgery came after learning he needed to repair the ulnar collateral ligament in his right thumb.
This is a blow to the Lakers, while a late signing, they were hoping to give him some minutes and see if he is the same Dennis Schroder that denied their massive extension to go to the Celtics on a prove-it deal.
Schroder has dealt with visa issues, forcing him to miss training camp, and now he is dealing with thumb injuries. So now all that Laker fans can do, same with the team, is hope and wait for the best; honestly, that is all they can do right now – when it comes to Dennis Schroder.
The Lakers begin their season on Tuesday against the Warriors at 7:00 PM Arizona time.