KD will be out for at least TWO games with a hamstring injury!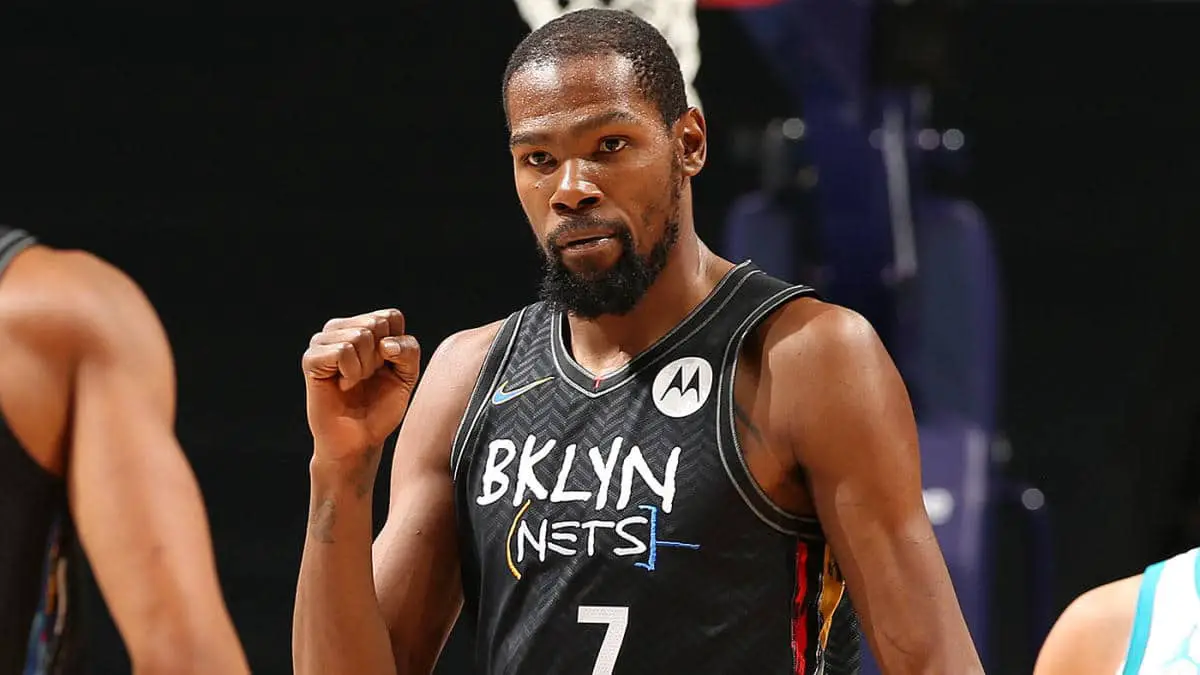 KD will be out for at least TWO games with a hamstring injury!
KD will be out for at least TWO games with a hamstring injury! One of Brooklyn's stars will be sidelined with a left hamstring injury. The good news is that the injury is mild, that he should be back shortly.
Durant has been on and off the court with contact tracing issues and now injury issues. With this new "Big-3" they want to build this chemistry, win games, etc.
Also, Durant is trying to recover from a torn Achilles. He suffered that from last season and now has two new teams and a new team to play with. This will be interesting how long he will be out for, we will keep you guys posted, until then check out the podcast and the site for more on KD.
Sidenote: Another injury on the horizon!
DeAndre Jordan, who did not play yesterday, is listed as probable for tomorrow's game. He was listed out with personal reasons.
Get to know more about our content and our shop!
Click here right now to know why Kobe Byrant is the greatest upset in NBA History, the answer will shock you! Click here: https://courtsideheat.com/kobe-bryant-the-greatest-upset-in-nba-history/
If you would like to visit our store on Mercari then click here: https://www.mercari.com/u/892211489/
Check out our different social media platforms!
Now, if you want to keep up with basketball and can't listen to their podcast. It's all covered for you, just go onto social media and click on @CourtSideHeat:
Check out CourtSideHeat's social media and different platforms:
(Instagram) @courtsideheatnba
(Twitter) @courtsideheat
(Facebook)@courtsideheat
(Parler) @CourtSideHeat
(Rumble) @CourtSideHeat
(RetailMeNot) @CourtSideHeat
(YouTube) @CourtSideHeat
Also, go to courtsideheat.com where you can read unique daily basketball content, shop at the store for sick basketball stuff; plus awesome reviews of historical basketball games. CourtSideHeat dedicates time to make sure you get the best basketball content possible.