LaVar Ball DEMANDS Lonzo Ball be traded IMMEDIATELY!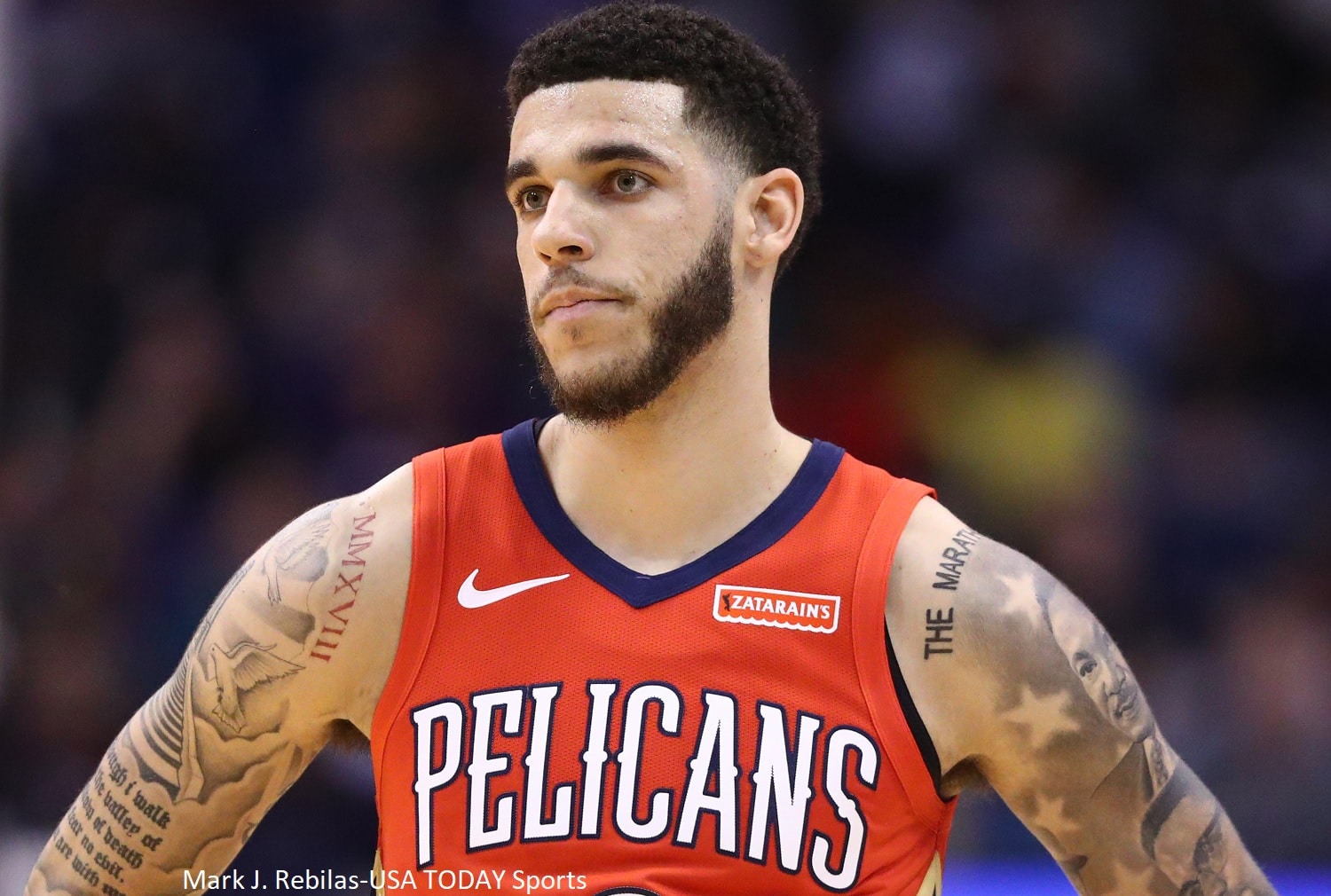 LaVar Ball DEMANDS Lonzo Ball be traded IMMEDIATELY!
LaVar Ball DEMANDS Lonzo Ball be traded IMMEDIATELY! Haters, or idiots, will say this is clickbait. However, to be honest, this is anything but click bait. When you have a man that says that he can beat Jordan, give LiAngelo a $40 million dollar contact and Lonzo a $100 million dollar contract… that's insanity.
Sadly, he has to say that. Not because he is their father, simply because he is delusional. Besides all of that, this is something interesting. Ball has announced on a talk show/podcast that Lonzo Ball is not happy with the Pelicans. That he believes he needs a bigger role.
First of all, before we continue, the Pelicans have not made their decision yet. They have no idea what is in store for this organization surrounding the four-year guard. Quite simply, even Lonzo doesn't know. However, that may change. Why? Because he will be a restricted free agent next year.
LaVar has beef with HC Stan Van Gundy?
Mismanagement. Mismanagement is the word I would use to describe this and how he would too. LaVar Ball believes heavily that Stan Van Gundy is ruining his son and the potential he has on the Pelicans. Currently you have the threesome of Zion (overhyped), Ingram (great player), and then Lonzo. That is not a bad bunch to have within a organization… on paper.
Also, may I say that Stan Van Gundy is a sad HC. He has three really good players and great support but does not know how to properly manage them. Lonzo could be something but when he was with the Lakers that did not help; and now, because you have an idiot running the team.
This team should be .500 because of the talent of Ingram, Lonzo, and potentially Zion. Not 17-24 and having two other teams be tied in 11th with you. I'm just saying that is bad coaching and leadership of that team. My opinion, not everyone has to agree. Moving on.
Here is what LaVar Ball said exactly:
"No, he can't stay in New Orleans," LaVar said, via USA Today. "Come on, man. Come on, listen. … Lonzo's always been a playmaker. Why are you trying to change him into a defensive specialist that stays in the corner and shoots 3s? And you're trying to change Zion and Brandon Ingram who, all through their careers, have never been playmakers. Scorers! Now you want to put the ball in their hands and be playmakers? … Go score the ball and do what you do and guess what? They're gonna have a hard time trying to win every game if the playmaker ain't making the right plays."  
A lot of truth to that statement he made. He knows Stan Van Gundy is a bad HC. The team knows it. In all honesty, he will be destroying this franchise like he did to the Pistons. Don't believe? Look at where they are today, last year, and when Gundy took over.
I get Lonzo, if trying to change him for the better. But making the likes of Zion a playmaker is absolutely absurd. Right? Who knows what is going to happen, maybe his dreams will come true in the offseason or he will be defeated… again.
Despite the negative reactions coming from LaVar Ball, Lonzo himself has been doing terrific. Best season by far as a development and scoring. What do you guys think? Do you guys think he will be traded or no longer with the team after this offseason?
Get to know more about our content and our shop!
Check out the NBA Finals Recap of Game 6, the game that made the Lakers champions! You need to read the article to fully understand what happened, what went wrong, and so much more! https://courtsideheat.com/full-recap-of-the-lakers-nba-finals-victory/
If you would like to visit our store on Mercari then click here: https://www.mercari.com/u/892211489/
Find us on Social Media!
Check out CourtSideHeat's social media and different platforms:
(Instagram) @courtsideheatnba
(Twitter) @courtsideheat
(Facebook)@courtsideheat
(Parler) @CourtSideHeat
(Rumble) @CourtSideHeat
(RetailMeNot) @CourtSideHeat
(YouTube) @CourtSideHeat
Also, go to courtsideheat.com/ where you can read unique daily basketball content, shop at the store for sick basketball stuff, and awesome reviews of historical basketball games. CourtSideHeat dedicates time to make sure you get the best basketball content possible.