One of the greatest All-Stars ever!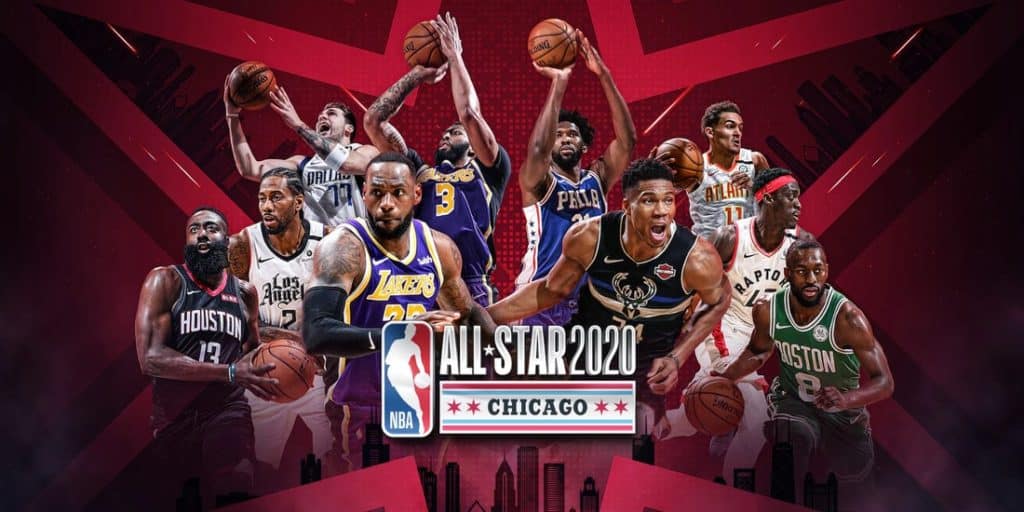 One of the most epic All-Star games were played and it happened yesterday, the All-Star game started out with Team LeBron smashing Team Giannis in the first quarter but then the team pushed back and made this game amazing.
There was spectacular moments, interesting moments, and so moments were you wanted to punched yourself in the face. Kawhi Leonard was shooting 7-10 for three-pointers in the first half which was amazing, plus having a phenomenal game when guys were actually playing D.
Some of the other moments was when LeBron James was passing it to nobody besides the benches and when Giannis missed a WIDE OPEN DUNK WITH NO DEFENSE IN THE FIRST QUARTER, plus Trae Young got the half-court buzzer beater in the first half which made the stadium erupt.
Before I go on any further I would like to say that in the beginning before the game there was an amazing tribute to Kobe Bryant, the greatest ever to wear a Lakers jersey, and Common and a bunch of other people were in that tribute performance.
Now as we approached the second quarter towards halftime we saw the momentum switch back and forth throughout the entire game wether that be alley-oops, dunks, lay-ups, half-court shots, three-pointers, ETC.
Personally the fourth quarter was the best part for me because that showed a lot of intensity, defense, clutch baskets, and momentum being switched left and right. If I had to choose a exciting moment of the game it would be the Trae Young half-court shot, but if I were to pick a favorite section of the game it would be the fourth quarter.
The thing I was mostly disappointed with is that Luka Doncic, Devin Booker, and Trae Young didn't get a lot of minutes into the game. We saw Devin Booker have that insane put-back dunk, Trae Young's ridiculous three, and Doncic just being stunning when he has the chance.
I wish I could have saw more fo them since that was their first time being in the All-Star game, but to be honest I think the reason why Chris Paul and Kyle Lowry played more is because they won't be getting the chance to be in anymore All-Star games.
While Luka, Trae, and Booker are going to get an handful of selections in the upcoming years. With that being said let's go to the very end of the game where Kawhi Leonard got the All-Star Kobe Bryant MVP award.
The All-Star MVP trophy was renamed after Kobe Bryant to honor him, that was announced a week or so before the break. Any one who was going to win that was going to be such a honor because that was the first ever Kobe Bryant award, we all knew that "The Klaw" would be getting the award after putting up huge numbers like 30+ points, limitless threes, assists, ETC.
Here is what he said about having the honor of receiving that award:
"It's very special," Leonard said. "Like I said, I had a relationship with him. Words can't explain how happy I am for it. Able to put that trophy in my room, in my trophy room, and just be able to see Kobe's name on there, it just means a lot to me. He's a big inspiration in my life. He did a lot for me."
"It was fun," he said. "I played with 'Bron and A.D. last year, and I think the year before that or so. But it's always fun just to get around guys that are very competitive, see what they do on an everyday basis. Just talking, just being their teammate. We go at each other all year round. And just like I said, it's great to be able to pick their brain and just be around them and joke and laugh."
All that is left is the MVP award in the regular season:
"My mindset is always just to try to make my team the best team at the end of the regular season," Leonard said. "And if I'm fortunate enough to win a regular season MVP, then I'll be happy with it. I always just want to win championships. I'm not really concerned with the personal goal. So I always want to play to win championships."
This will certainly be talked about a lot between the award, the game, the jaw-dropping performances by everyone. I am happy I was able to watch this, next year is going to be as entertaining as this year.