Patrick Ewing wants to KEEP his job!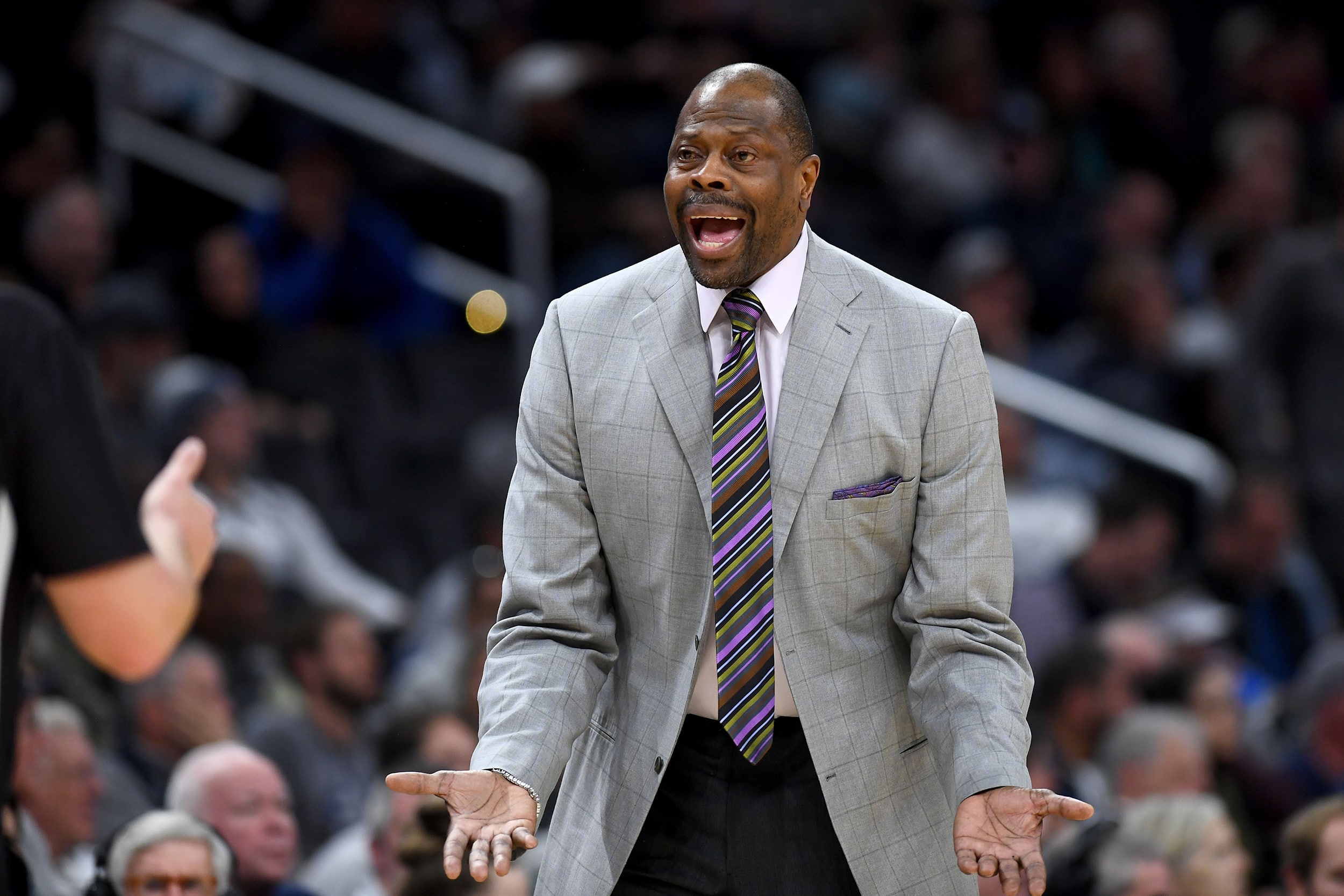 Patrick Ewing wants to KEEP his job!
The Georgetown head coach is hoping for another opportunity after his team just posted the worst season since the 1979-80 season. In the Big East, Georgetown is in last place. Plus, to make matters worse, they have lost their 18th game in a row. Talk about failing hard.
Ewing and his team probably wanted to set records, however, these records were not something they wanted to achieve. The two records they are closing in on would be the most losses in their entire existence as a school, and then the record for conference losses in a season.
With just sampling the poor season they are having, many are questioning if the NBA HoFer will be back to coaching next season.
Become a Patron!
Here is what Ewing had to say about all of this floating around:
"Of course, I want to be back here," Ewing said when asked about his future. "But in this position and this job, whatever happens will happen. I'm hoping that I'll be back and doing something that I love at a place that I love and getting us back to being the king of the hill."
Management will be evaluating him deeply as the 6-22 overall record is not going to impress anyone, especially adding it to the deadly 0-17 Big East record they currently hold.
Patrick Ewing only has one winning season out of the five seasons he has been with Georgetown.
His career record is 68-81. This team has to survive until Saturday, then the team's season will be officially over.
Check out CourtSideHeat's social media and different platforms:
(Instagram) @courtsideheatnba
(Twitter) @courtsideheat
(Facebook)@courtsideheat
(TikTok) @CourtSideHeat
(Rumble) @CourtSideHeat
(Gettr) @CourtSideHeat
(YouTube) @CourtSideHeat