Rudy Gobert wins DOPY Award for the THIRD TIME!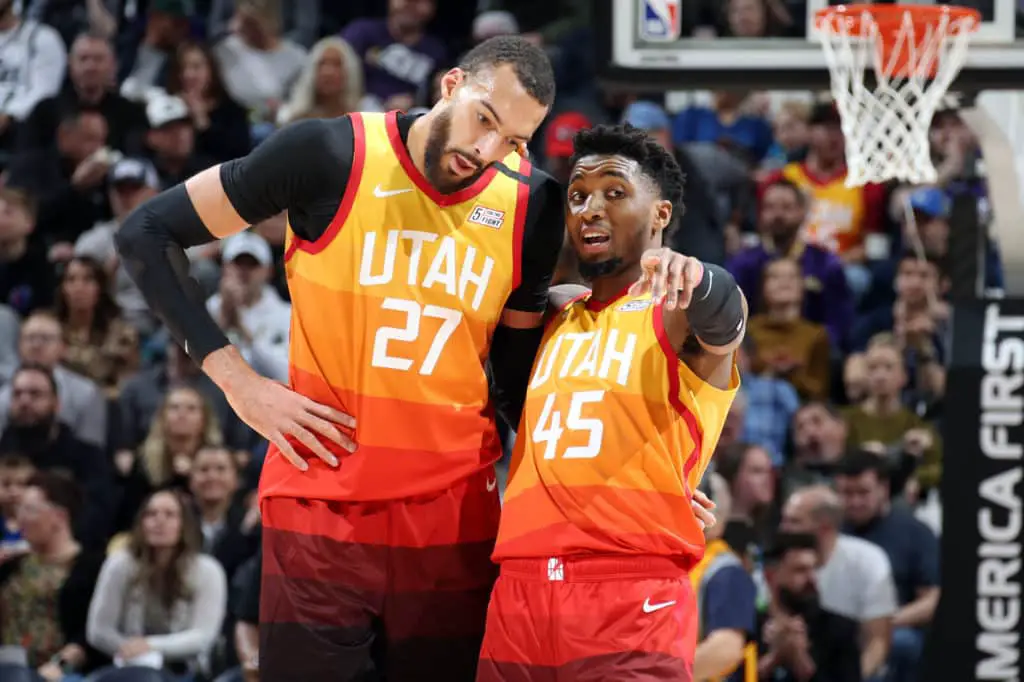 Rudy Gobert wins DOPY Award for the THIRD TIME!
Rudy Gobert wins DOPY Award for the THIRD TIME! Gobert has done the impossible, which is now the possible, and is in an elite group of players. Why? Because he has won the Defensive Player Of The Year Award for three times in his career; one in 2018 and then in 2019. Finally, it hit home for the Jazz and Gobert as he won it this season.
He pretty much dominated the voting polls, how? Well, he got 84 out of the 100 first-place votes. Simmons came in second place with 14 and Bam Adebayo had one. He joins in an exclusive club as only three other players have been able to do it, pretty incredible.
Rookie of the year is still left to be handed out, as well as the All-Rookie, All-Defensive and All-NBA Teams.
Want to be exclusive?
Also, want to become exclusive? Like membership exclusive? Like where you are able to have your own exclusive content, coupons, personalized newsletters, and more? Well, look no further because for the price of three dollars you will be sent two newsletters (one of the top products and one of the exclusive articles and in-depth articles with additional coupons), two articles accessed to only you, four personalized coupons, and even emails telling you that your posts are ready to be read. For a small price you can get huge perks as this is per month, per month you will be an insider of the NBA after reading these articles. It is a win-win, how? You get the best in NBA content that shows you everything that the insiders see. Plus, you get to help a small business which means so much to us when everyone subscribes.
Link to register for the Elite Membership:  https://form.jotform.com/courtsideheat/new-customer-registration-form
Link to look at the Elite Membership: https://courtsideheat.com/membership-join/
Also, join now and get your first three days FOR FREE!
Find us on Social Media!
Now, if you want to keep up with basketball and can't listen to their podcast. It's all covered for you, just go onto social media and click on @CourtSideHeat because they are posting every single day. With. Out. FAIL! Search us now before it is too late; because we are always covering the NBA and always breaking it down. Right here, right now!
Check out CourtSideHeat's social media and different platforms:
(Instagram) @courtsideheatnba
(Twitter) @courtsideheat
(Facebook)@courtsideheat
(Parler) @CourtSideHeat
(Rumble) @CourtSideHeat
(RetailMeNot) @CourtSideHeat
(YouTube) @CourtSideHeat