Scoot Henderson to be rich BEFORE the NBA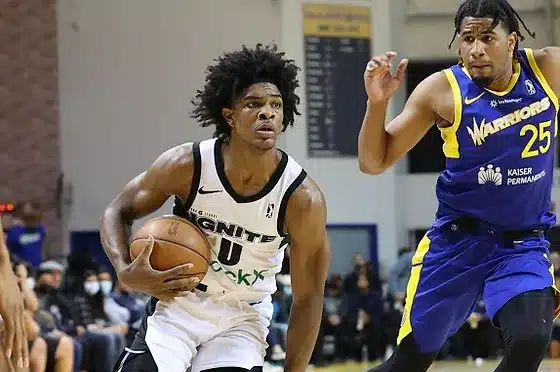 Scoot Henderson to be rich BEFORE the NBA
Is it possible not to go to college, play in the little leagues, not step into the pros yet, and make a LOT of money? Well, that question has been answered by top G-Leaguer Scoot Henderson. Currently averaging 14/5/3 per game, Henderson is on track to ink a contract with Puma. But, what is so significant about this deal?
What makes this deal so significant, and history-making, is that this is the richest deal signed by a player that is a non-draft eligible endorsement. The richest by any player to have the opportunity. Currently, he is projected to be a top pick come next year's NBA Draft.
There is a lot of hype circling the 18-year-old as Ignite will have him for another season before he declares for the 2023 NBA Draft.