Zion Williamson out with a fractured finger!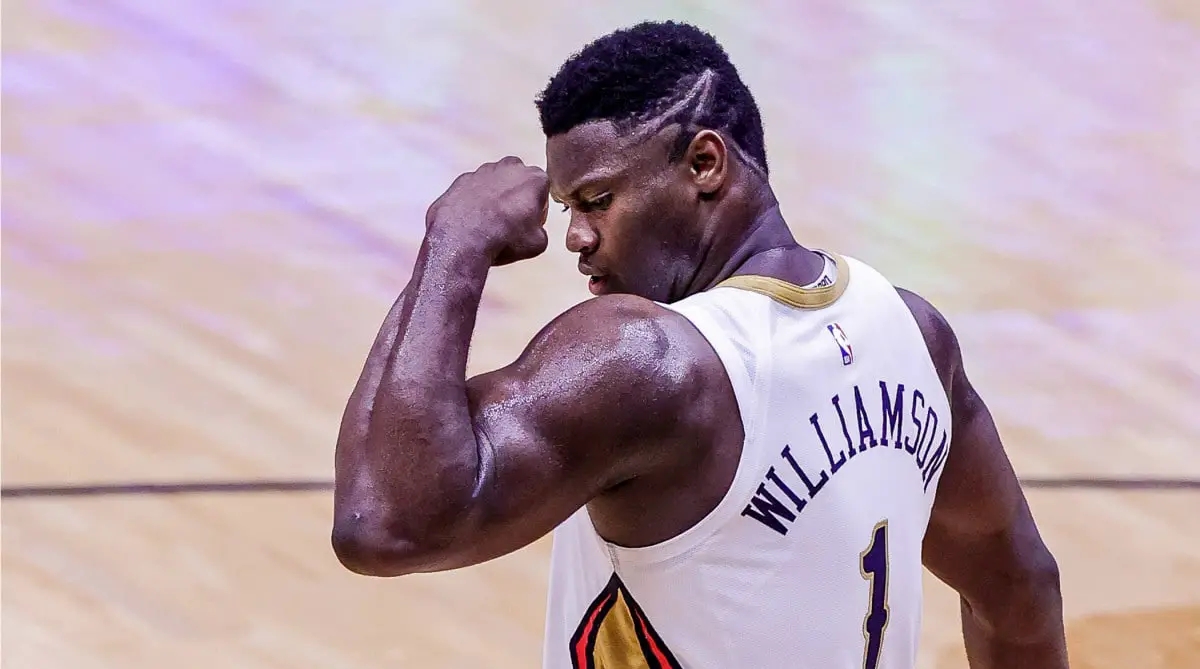 Zion Williamson out with a fractured finger!
Zion Williamson out with a fractured finger!
The Pelicans under the guidance and leadership of Stan Van Gundy have been clawing and scratching his way through this season just for a shot of the playoffs; do they have a shot? They do but they only have a handful of games left as they are 1.5 games out of a play-in tournament spot. Either way, the team has made tremendous strides with the players. Gundy has done nothing as a coach but simply left it to the resources of Williamson, Ball, and Ingram.
However, with that being said, the road is getting more rocky and more narrow. You may be asking why, but the main reason is that their star player is out for a little while. Yes, you read that correctly the Pelicans have confirmed that Zion Williamson is out indefinitely with a fractured left ring finger.
It doesn't matter if you blame the officiating crew or blame Zion, or whatever. What really matters is the fact that the CT Scan has confirmed it and no available timeline is out. The only thing we know about his timeline is that it will be announced on a later day. Something to look out for.
The injury happened when Zion Williamson was going up for a rebound and got rocked, the Pelicans believe the injury occurred due to him being bounced around. But, we will let you guys draw your own conclusions. However, a bigger question is at stake.
What does this mean going forward?
Which is how will they survive this without their main star? Yes they do have terrific shooters in Ingram and a terrific passer in Ball; but, would this be enough? Tough to say, the one thing that kills them is not having that big-man that is able to block and stuff the paint/perimeter and play excellent defense. His offensive game is amazing, especially in the paint, and his defense is much needed. Especially for this defense-lacking team.
This Zion-less team will need to strive for bigger things as their future rides on these remaining games. They need to win 3+ games to get into this tournament, that is a minimum. It just depends on how everyone else in their conference plays.
Get to know more about our content and our shop!
Knicks giving a HUGE contract to an ACB player that is SUPPOSEDLY good! This could be the Knicks next big weapon, another RJ Barrett! Find out right here, right now only on CourtSideHeat: https://courtsideheat.com/knicks-giving-a-huge-contract-to-an-acb-player-that-is-supposedly-good/
If you would like to visit our store on Mercari then click here: https://www.mercari.com/u/892211489/
Find us on Social Media!
Check out CourtSideHeat's social media and different platforms:
(Instagram) @courtsideheatnba
(Twitter) @courtsideheat
(Facebook)@courtsideheat
(Parler) @CourtSideHeat
(Rumble) @CourtSideHeat
(RetailMeNot) @CourtSideHeat
(YouTube) @CourtSideHeat