Mitchell Robinson out with a fractured hand!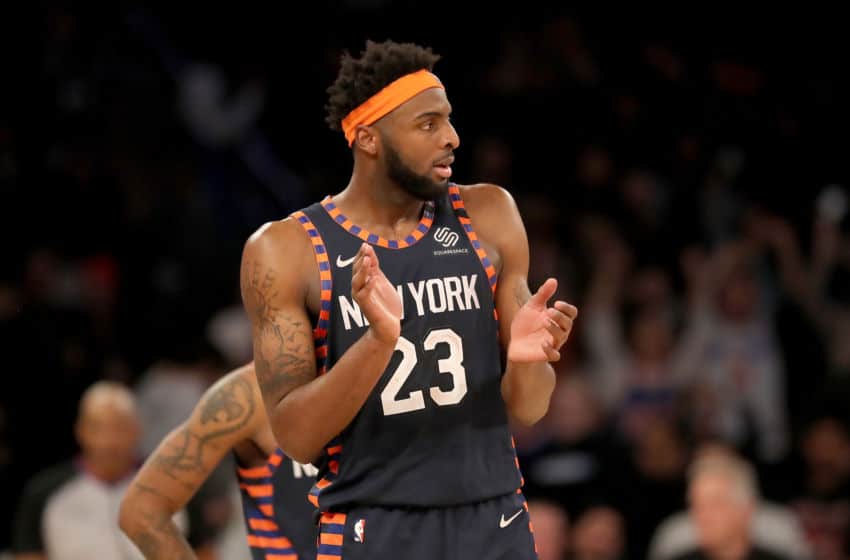 Mitchell Robinson out with a fractured hand!
Mitchell Robinson out with a fractured hand! This is not the news the Knicks wanted to hear, were expected to hear, but here we are now. Robinson was having one of the best half's of this season, his HC was saying. It really shown. He has been a huge part of the Knick's success this season; besides Barrett and Julius Randle.
With Robinson out with this injury; we do not have a timeline for him, but there are backups and replacements for him. Also, an MRI will show how bad the injury is and the timeline will be known. That should happen today.
Nerlens Noel and Taj Gibson will be replacing him in the lineups until he can return.
How did this injury occur?
With 3:24 left in the second quarter, while driving down the lane. Robinson's hand hit the elbow of Rui Hachimura. That sent him to the locker room and to this point now.
This is what Thibs had to say on this matter:
"Yeah, it was probably the best half of the year for him," Knicks coach Tom Thibodeau said after the game. "And, obviously, we know how important he is to the team. Anytime someone gets hurt, you certainly feel for him."
"We feel for him, but we have to get ready for the next one, and as you know the game keeps coming," Thibodeau said. "I thought Nerlens stepped in for him in the second half, and that's the great value in having a guy like Taj on the roster."
Get to know more about our content and our shop!
Click here right now to know why Kobe Byrant is the greatest upset in NBA History, the answer will shock you! Click here: https://courtsideheat.com/kobe-bryant-the-greatest-upset-in-nba-history/
If you would like to visit our store on Mercari then click here: https://www.mercari.com/u/892211489/