Rudy Gobert finds the anonymous tip line "petty!"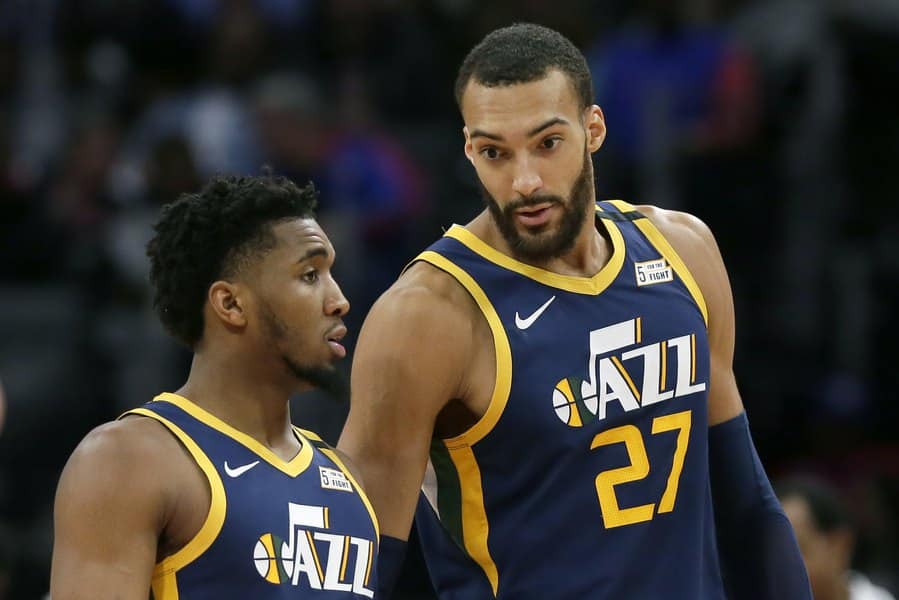 Rudy Gobert finds the anonymous tip line "petty!"
Rudy Gobert finds the anonymous tip line "petty!" The NBA has set up this system for players and staff to report players and staff to the league that isn't following the rules.
Gobert reportedly isn't using this hotline because he thinks it is "petty."
"I don't know if someone's gonna use it, but I think it's sort of petty," said Gobert, a two-time Defensive Player of the Year. "At the same time, you want to make sure that people respect the rules.
Gobert also says it is about respect for one another:
"But I don't think the line will really help at that point. I think it's more about respecting each other and all do it as a small community. Everyone is pretty much educated about the virus at this point, and it's more about respect. At the same time, you want to make sure you socialize and do all those things, but still respecting each other's space and try to wear the mask inside, especially when it's crowded."
Now, who finds this hotline amazing to use?
This is what Clippers head coach Doc Rivers was saying when asked about this hot-line:
"I turned in LeBron [James] yesterday. I'm turning in Pop [Spurs coach Gregg Popovich] today. I'm trying to turn all these guys in," Rivers joked. "I think it's phenomenal. We are going to be the only team left when I am done with this hotline thing. No, it's funny. I don't think it's a problem at all. I think it's good."
"This is not some normal thing. COVID is obviously … it's not only that you can get sick, but you can get other people sick, so this is very important for all of us. We want to do our jobs. So I think having a hotline, I guess that is what they are calling it, I guess that is important."
Uh no…. players are breaking the rules!
Now, we have had our slip-ups with these rules as some players are accidentally breaking the rules. Players like Richaun Holmes and Bruno Caboclo. Even though they are breaking these rules, even if accidentally, the league is enforcing heavily on these rule breaks.
The league has been punishing players with extended quarantines, like Holmes with a 10-day extension. This also means extra COVID-19 testings to be done to ensure the safety and enforcing the rules.
Who was the one player sent back due to Corona?
Michael Beasley was forced to be sent back home as he tested positive for the Coronavirus, kicking him out of the Orlando Bubble.
Get to know our shop and our content better!
Thank you for reading today's article called, "Rudy Gobert finds the anonymous tip line 'petty!'"
If you want to see more articles on the NBA Restart Season than click here: https://courtsideheat.com/suns-schedule-comes-out-do-they-have-a-shot
If you want to visit our shop for the coolest, most retro items available; then click here: https://www.mercari.com/u/892211489/