Wizards District Gaming crowned Champs of NBA 2K League!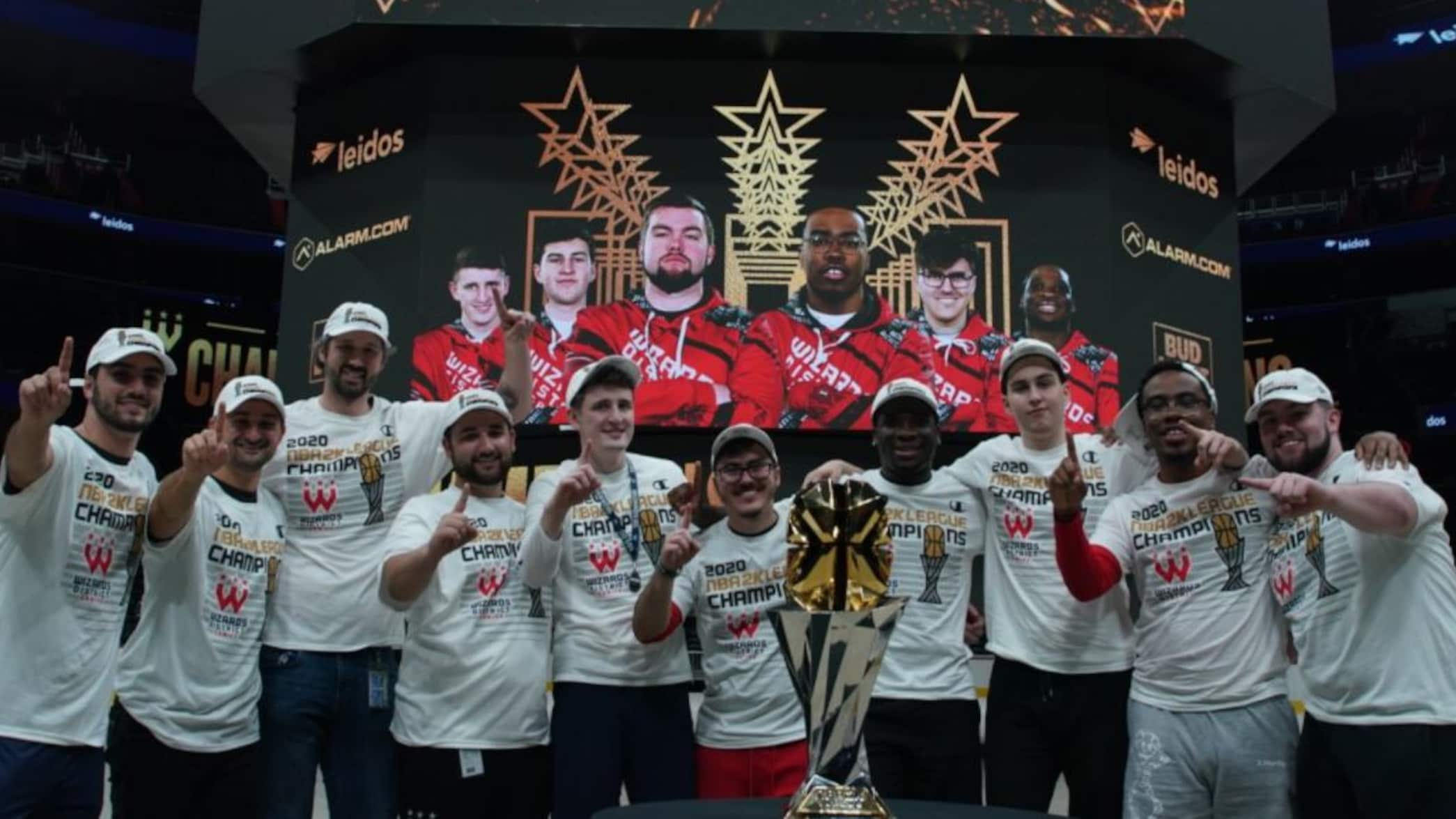 Wizards District Gaming crowned Champs of NBA 2K League!
Wizards District Gaming crowned Champs of NBA 2K League! reports are coming in across the world that the Washington Wizards' own gaming team has won the NBA 2k Title!
The Wizards District Gaming team defeated the Warrior's gaming team in four games, series final? The Wizards District Gaming won 3-1 after losing the first game to their opponents, but then dominating in the next three games.
Wizards District Gaming has won its first title in the three seasons that this gaming league has been open for. They also got to take home cash prizes, which would be $420,000 dollars!
Did the viewership really spike in TV views?
With everyone being home, due to COVID-19, this has given the chance for this new league of gaming to create massive impacts with TV views. The gaming league, hosted by the NBA, has received huge boosting views since this pandemic.
These games were being increased by 76% in viewership per Twitch, and this is being compared to what last season's viewership brought in.
For the first time EVER games were being broadcasted on ESPN2, Canada's own Sportsnet, and Asia's own eGG Network. Plus, having Twitch streaming their gaming content.
The League has recently said that the 29 games being aired on ESPN2 brought in nearly a million views. ONE MILLION VIEWS. Now, keep in mind that this also includes Twitch viewerships too.
To be honest, that is crazy to think because between Twitch and ESPN2; this league has been kicking some serious butt in the viewership. Certainly, with everyone being at home, video gamers becoming more known through this league, and Twitch/ESPN2 being at the fingertips of people; this has opened Pandora's box for sure. This is the type of success that the NBA's gaming league wants to have, this could have been the type of boost it needed.
Get to know more about our content and our shop!
If you want to know more about this one rookie player that many people have forgotten of, click here: https://courtsideheat.com/is-rj-barrett-underrated/
If you would like to visit our store on Mercari than click here: https://www.mercari.com/u/892211489/