Collin Sexton is done for the year!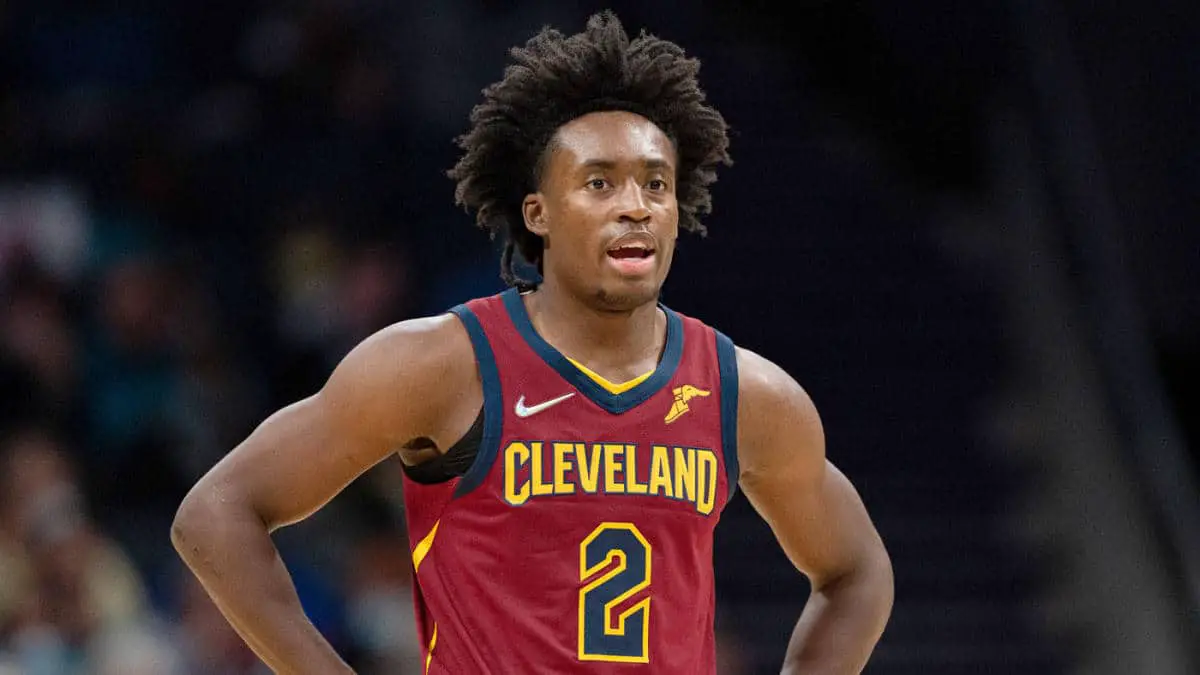 Collin Sexton is done for the year!
Collin Sexton is done for the year! Yep, if you are a fan of the Cavaliers or a fantasy owner – this will go down as a sad day in history. Why? Because, suggested by the title, Sexton is done for the year with season-ending surgery to repair a torn meniscus.
This doesn't come as a huge shock as Sexton suffered the knee injury on November 7th, Knicks VS Cavs was the game to watch. However, not for those reasons. Now almost two weeks later we get the heart-shattering news that their star player, or one of the them, is done for the season.
"What comes up must come down!" That is a phrase that seems to be fitting this Cleveland Franchise perfectly. Example: Golden State was facing a Cleveland team that was missing six regular starters, or at least players of significant impact. Notable names like Sexton and Mobley were the biggest hits.
Where do the Cavaliers go now?
Well with no Sexton I would probably suspect players like Ricky Rubio becoming more of a factor in this offensive-minded team. He is averaging 15/6/3 per game as the backup veteran is doing wonders on and off the court; example: helping the young core, like Sexton and Garland.
Also, see changes in the rotation. Obviously with no Sexton, and with Mobley out for a good sum of games (about a month worth of games), we will be seeing players get increased minutes. That is coming off the bench and already stated to start.
Lauri Markkanen
Ricky Rubio
Kevin Love
These three players will be seeing increases in minutes and how they are utilized – where we like it or not. However, the big-time Cavaliers are now looking for every man to step up and pull through. The 9-8 Cavs are now looking to move past their three-game losing streak and now have some sense of security in hopefully beating the Nets at home in the coming days. Is that probable? Maybe. Is it? Maybe, overall, we just have to see everyone ball out. To put it into simplest terms, as it can be speculated currently.
Conclusion:
The Cavaliers will be tested in the coming weeks, starting with the Brooklyn game. Good news, though, as they will be playing at home. But, does that even matter anymore for this injury-ridden team? Goodness, this team can never catch a break.
That's tough, on the other hand, what would be really tough would be losing all your momentum with anything you have left. Just make it until the rookie stud, Evan Mobley (third overall pick, 2021 NBA Draft), can comeback.
Until then this has been a tough blow for the team, but can they rebound from this travesty? It just all depends where their fate is heading, until then… just keep checking CourtSideHeat and the games to find out!
Check out CourtSideHeat's social media and different platforms:
(Instagram) @courtsideheatnba
(Twitter) @courtsideheat
(Facebook)@courtsideheat
(Parler) @CourtSideHeat
(Rumble) @CourtSideHeat
(RetailMeNot) @CourtSideHeat
(YouTube) @CourtSideHeat