Kansas State coach Bruce Weber resigns after 10 seasons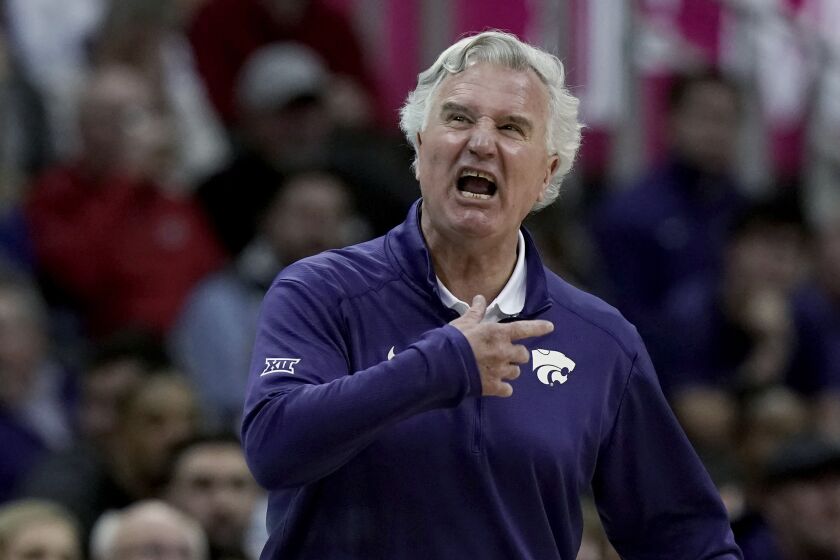 Kansas State coach Bruce Weber resigns after 10 seasons
Kansas State coach Bruce Weber resigns after 10 seasons
After Kansas State was eliminated in the first round of the Big 12 Tournament on Wednesday with a 73-67 loss to West Virginia; we heard interesting news circle around the coaching staff of Kansas State.
Bruce Weber has stepped down from his position as head coach of Kansas State. After leading the Wildcats through 10 seasons of action, the 65-year-old has officially resigned as head coach of the Wildcats.
Wildcats suffered their third losing season in a row as they lost six games in a row after going 14-11 to begin. However, during his tenure with the organization, Weber has taken his team to five NCAA Tournaments and a 2018 run to the Elite Eight.
Become a Patron!
Check out CourtSideHeat's social media and different platforms:
(Instagram) @courtsideheatnba
(Twitter) @courtsideheat
(Facebook)@courtsideheat
(TikTok) @CourtSideHeat
(Rumble) @CourtSideHeat
(Gettr) @CourtSideHeat
(YouTube) @CourtSideHeat