Kyrie Irving Wants LeBron James To Join Dallas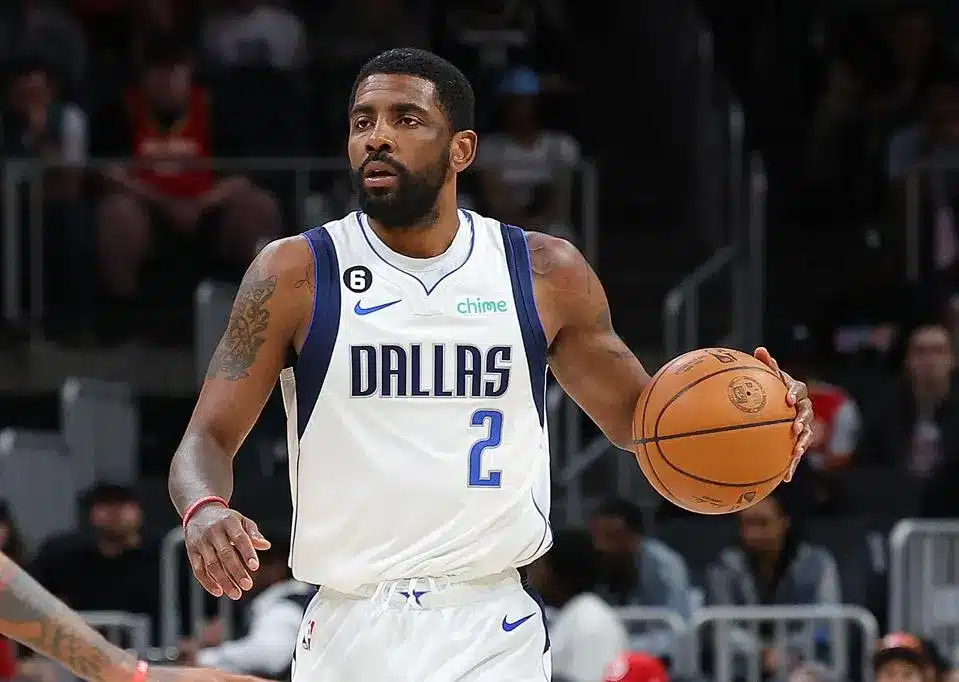 Kyrie Irving Wants LeBron James To Join Dallas
Kyrie Irving Wants LeBron James To Join Dallas
Irving may have no intentions of leaving the Dallas Mavericks after reports have come out about Kyrie trying to recruit LeBron James to Dallas.
Kyrie Irving wants a "Big-3" of LeBron, Kyrie, and Luka Doncic. It has been reported by Shams Charania and Chris Haynes that he's been reaching out to James to gauge his interest levels.
James is under contract with the Lakers through the 2024-25 season though he can become a free agent in 2024.
Dallas was prepared to make the Lakers an offer, however, plans were foiled when Los Angeles began making a string of trades themselves.
Many have been speculating on the future of LeBron James and the Lakers.